Phoenix appeared on the stage at 8:30 Saturday evening through a sea of smoke and a spectrum of lights.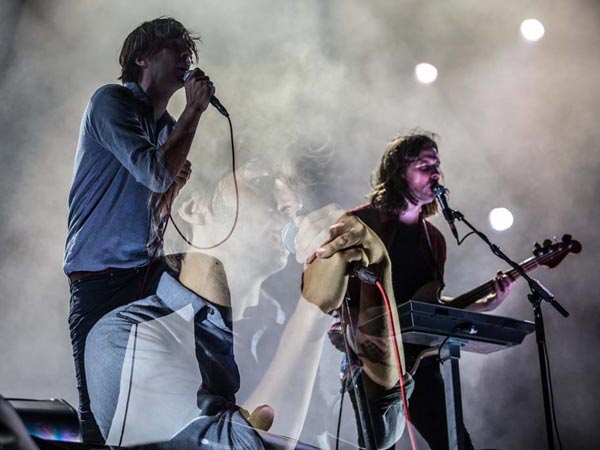 The French indie-pop outfit opened their set with sounds of hovering aircrafts and jumped into their first song of the night, "Entertainment", from their latest record, Bankrupt!
It may come as a shock to some that Phoenix was one of the most anticipated headliners on Saturday as they weren't necessarily "Made In America."
"In a way we were made in America," lead singer Thomas Mars told Philly.com. "When you're successful in America suddenly you're successful everywhere."
You have to attribute the band's success to, yes, the fact that they sing in pure English - which was strategic on their part - but also to their unstoppable showmanship and natural ability to write some of the catchiest and well orchestrated pop music we've seen in quite some time.pr
A testament to their talent and dedication, Phoenix performed like a mastered version of their albums; loud, clear and high energy.
Phoenix ended on an epic note as Thomas Mars took a ride across the crowd.
SETLIST:
Entertainment
Lasso
Lisztomania
Girlfriend
Trying to Be Cool
Chloroform
Instrumental track
Love Like A Sunset
Consolation Prizes
S.O.S. In Bel Air
Armistice
1901
Rome