Hours before superstar comic-outta-Philly Kevin Hart was due to arrive at the Free Library for photo-ops today with fans, his excited followers began lining up along the library wall on Vine Street. By 3:30 p.m., the line stretched a block for the pre-ticketed 5 p.m. meet-and-greet, in promotion of Hart's new book, I Can't Make This Up: Life Lessons.
Chris Purnell, the first in line, had been there since 1:15 p.m. The Southwest Philly graphic designer, who turns 29 next week, said he's been a Hart diehard since his mid-20s. "I've just really been impressed by his work ethic," he said of the comic, who grew up in North Philly. "He's a hometown hero, and he's put Philly on the map."
Tony Harris and his wife Adria, who showed up around 2 p.m., grew up in the neighborhood with Hart. "He was around 10, and we were about 14 or 15," said Tony, now 52, who has been with Adria since he was 16. The couple wed in 1996.
Hart "was a little guy, but he had a big personality," said Adria, 49. "We'd play basketball in the yard, and he'd sit on the steps and crack jokes from about 7 o'clock straight to 11 p.m."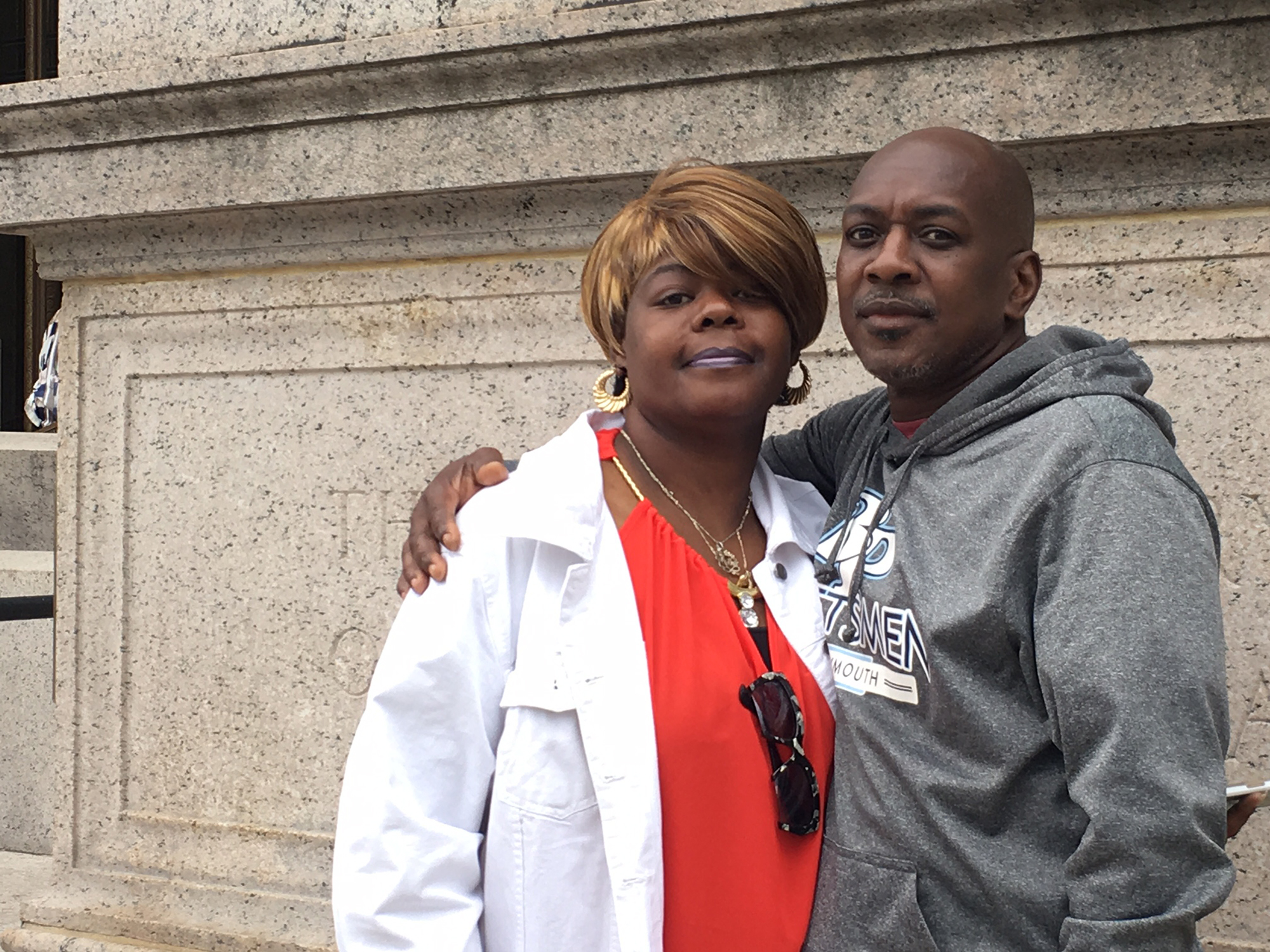 South Philly's Kim Spina and her son Michael, 11, are fans of Hart's movies. They came armed with a selfie stick and cell phone camera but were told by a library representative that the public would not be allowed to shoot Hart with their own equipment.
"That's a bummer," said Kim. Hart will be accompanied by a professional photographer, who will shoot him posing with fans. They'll be able to download the pics later.
We'll be reporting back later on Hart's appearance, so check back for more.