BAM! POW!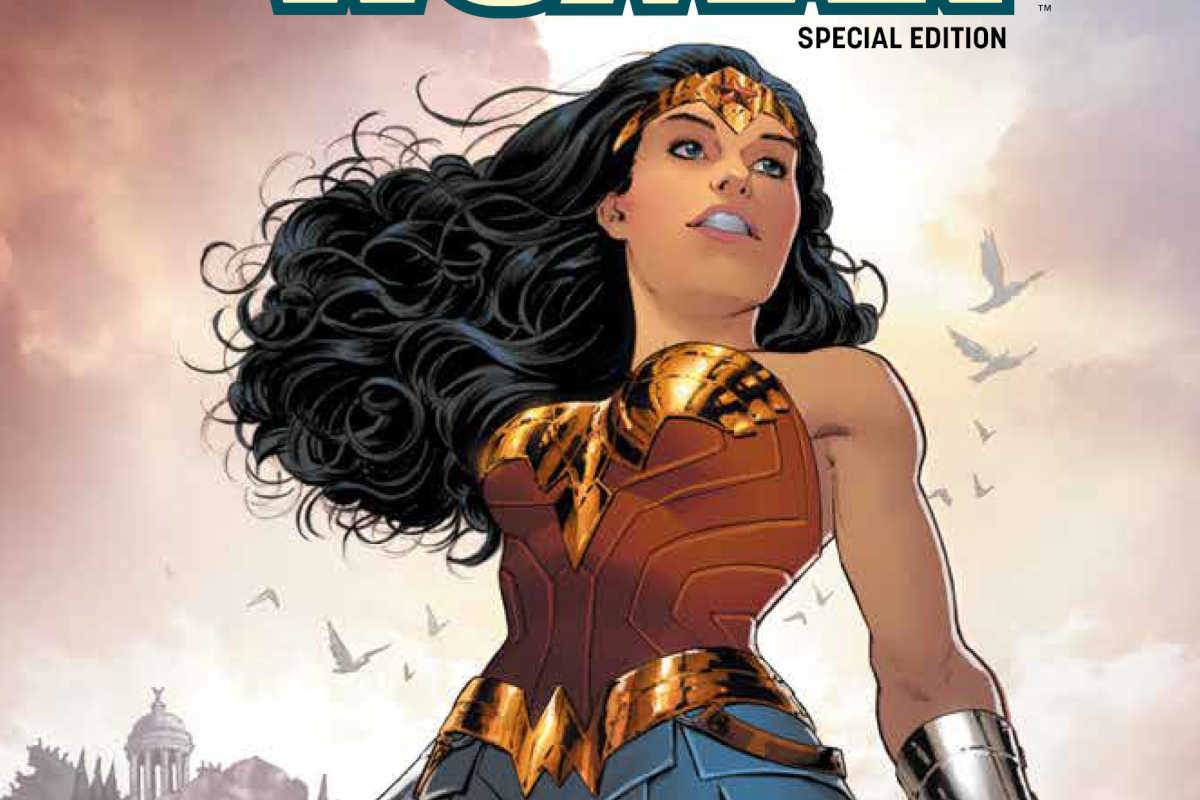 It's the most amazing, cosmic, stupendous, world-shattering day of the year, now celebrating its 16th anniversary at a comic book shop near you. You don't need to have a argument prepared over who would win a Hulk vs. Superman fight (the Hulk, of course!) to get a gratis mag. Among the offerings this year: a Wonder Woman special written by the great Greg Rucka with gorgeous art by Nicola Scott, revisiting the Amazon warrior's origin as Earth's protector; Adam Hughes' Betty & Veronica, with the Riverdale sweethearts at odds over the conversion of the local sweet shop into a coffee bar; a 2000 AD special featuring the baleful Judge Dredd; and the return of Underdog. The books are there as long as supplies last. — Michael Harrington
All day Saturday, local comic book stores, free, www.freecomicbookday.com.
STAGE
Based on William Gillette's 1899 adaptation of Arthur Conan Doyle's tales, Steven Dietz's play follows the immortal Great Detective and his sidekick Dr. Watson as they contend with the master criminal Professor Moriarty and the femme fatale Irene Adler in an immersive Beacon Theatre Productions show. The game's afoot! — M.H.
8 p.m. Friday and Saturday; 1:30 p.m. Sunday, Olivet Covenant Presbyterian Church Theater, 608 N. 22nd St. $20, $15 seniors and students, 267-415-6882, www.beacontheatreproductions.org.
STUFFED
As part of Atlas Obscura's global celebration of all things, uh, obscure, artists Divya Anantharaman and Katie Innamorato — authors of Stuffed Animals: A Modern Guide to Taxidermy — discuss the genre and demonstrate their approach, while artist and biomedical engineer Mark Breen-Klein provides a look at diaphonization (dyeing). There's also the Wagner Free Institute's wild Victorian-era taxidermy collection and a pop-up shop featuring works by the visiting artists. — M.H.
Noon to 4 p.m. Saturday, Wagner Free Institute of Science, 1700 W. Montgomery Ave. $35, 215-763-6529, www.wagnerfreeinstitute.org.
DANCE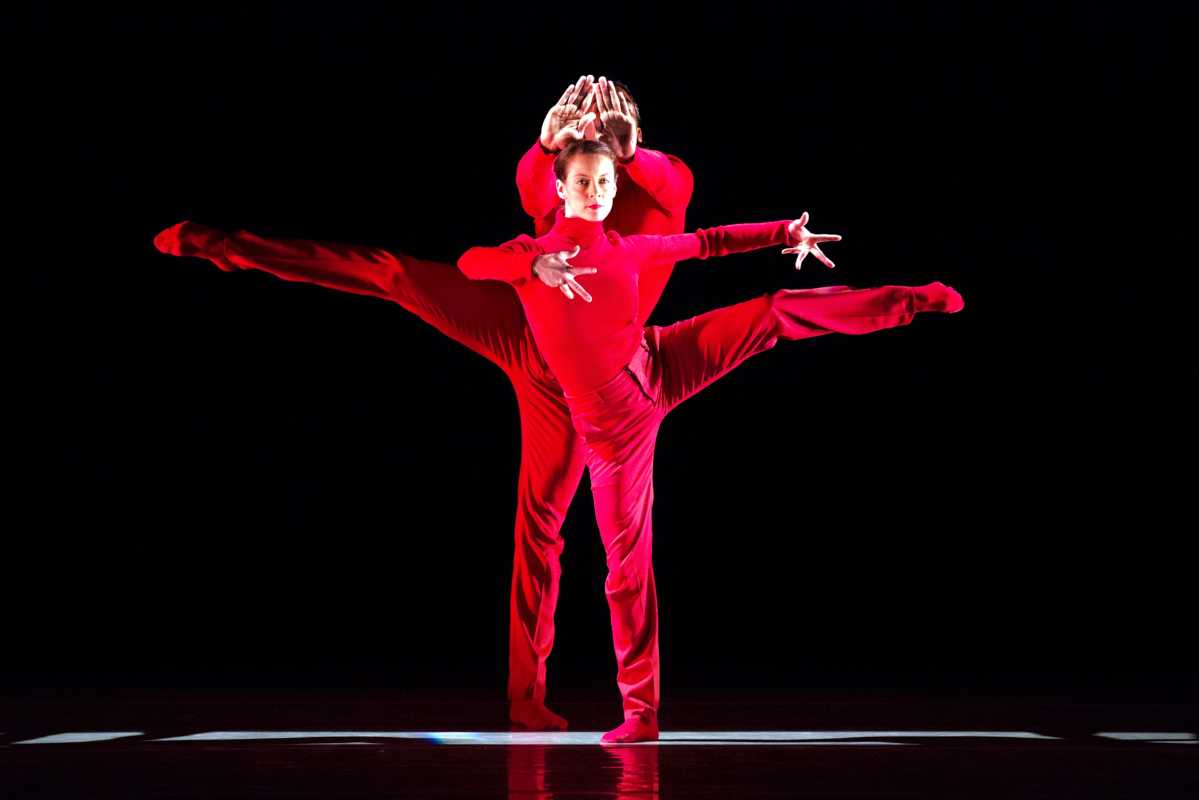 The protean, athletic troupe performs works a newly commissioned work by Broadway choreographer Cherice Barton set to music ranging from Nick Cave to Jimmy Durante, plus works by Cayetano Soto and Alejandro Cerrudo. — M.H.
8 p.m. Friday, 2 and 8 p.m. Saturday, 3 p.m. Sunday, at the Prince Theater, 1412 Chestnut St. $20-$60, 215-422-4580, www.princetheater.org/next-move.
RUN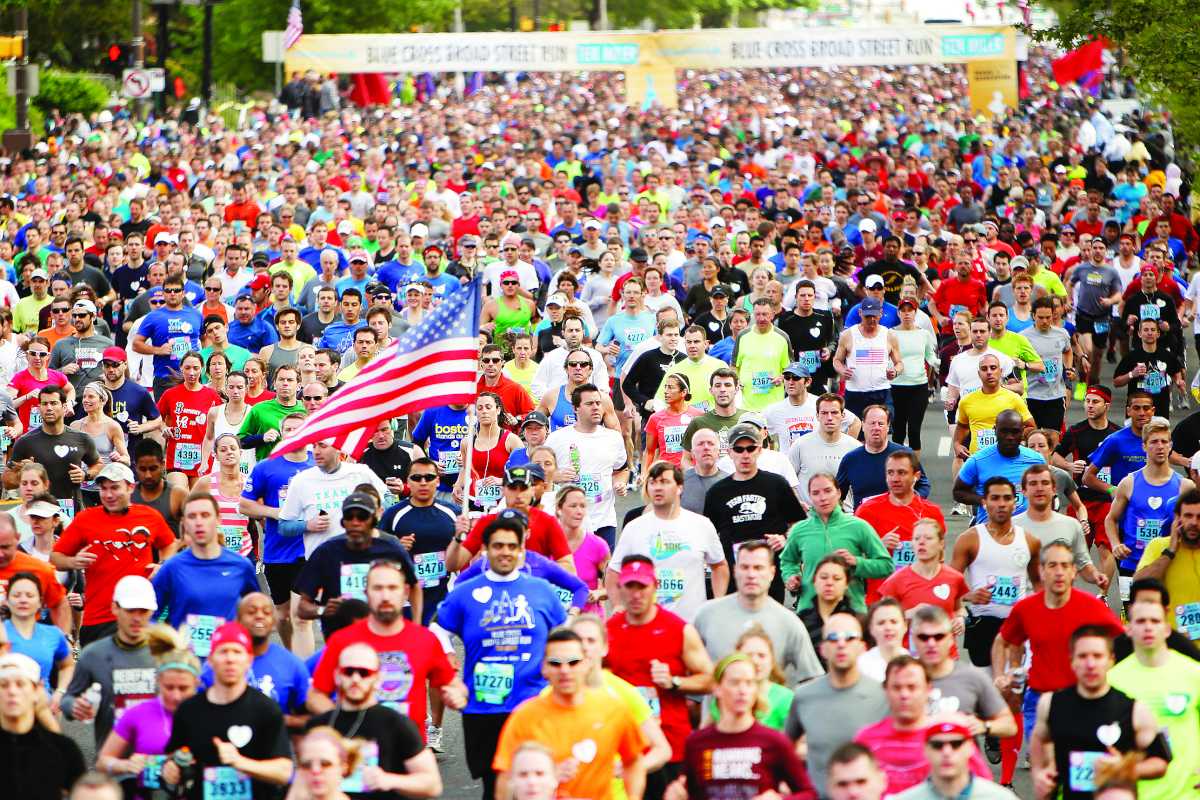 If you don't have a bib, you're likely not running. But don't forget to cheer on your fellow Philadelphians as they dash down Broad Street. Pick a spot along the route, bring a hilarious sign, and get ready to cheer on race vets and newbies alike. — Molly Eichel
CLASSICAL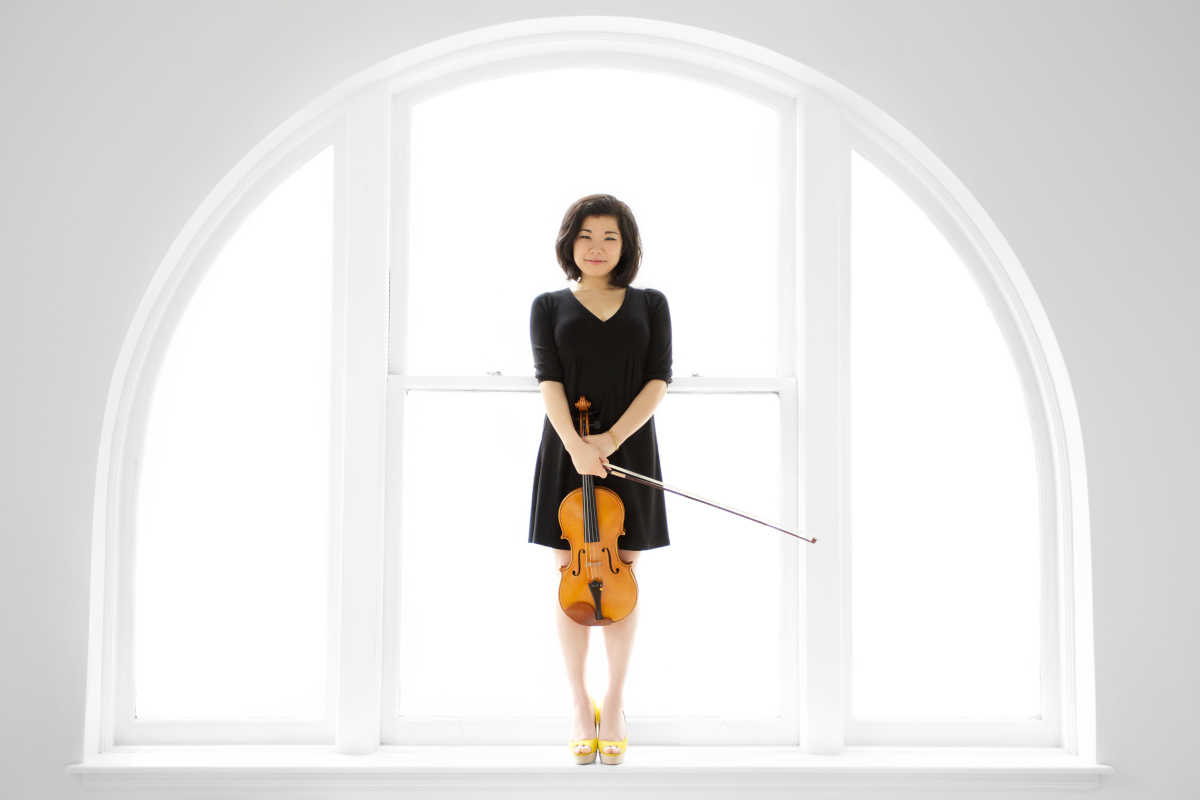 The sensational violist will play an intriguing recital featuring the world premiere of a sonata by Paul Wiancko, plus works by Schubert, George Enescu, and Arnold Bax. — M.H.
8 p.m. Friday, American Philosophical Society, 427 Chestnut St. $18, 215-569-8080, www.pcmsconcerts.org.
Yannick Nézet-Séguin returns from the Met to lead two symphonies: Bernstein's First ("Jeremiah") and Schumann's Second. In between, the legendary Romanian pianist Radu Lupu solos in Mozart's probing Piano Concerto No. 24. — Tom Di Nardo
2 p.m. Friday and 8 p.m. Saturday, Verizon Hall at the Kimmel Center, Broad and Spruce Streets. $40-$147, 215-893-1999, kimmelcenter.org.
KIDS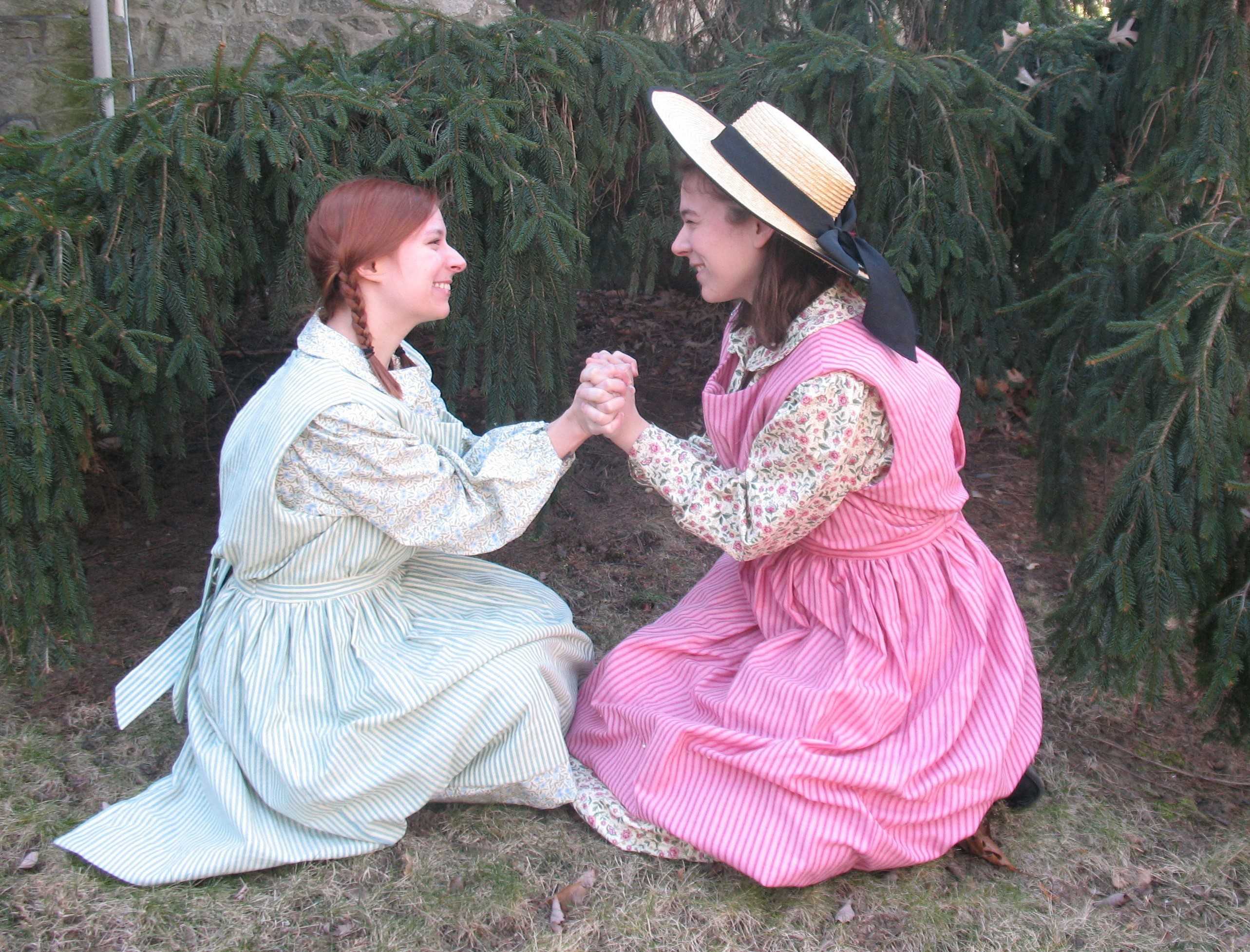 Josh Hitchens adapts Lucy Maud Montgomery's beloved 1908 novel about an orphan girl who is mistakenly sent to a middle-aged brother and sister who wanted to adopt a boy to help them on their farm on Prince Edward Island. It's given a suitable setting in the parlor of Germantown's 1859 Ebenezer Maxwell Mansion, a Victorian gem. — M.H.
7 p.m. Friday and Saturday, 2 and 6:30 p.m. Sunday, Ebenezer Maxwell Mansion, 200 W. Tulpehocken St. $35; reservations required, 215-438-1861, www.ebenezermaxwellmansion.org/victorian-theatre.
As anyone with the tune "Baby Beluga" stuck in their heads following a tot's marathon listening session can tell you, the musician Raffi Cavoukian is a combination of Beatles, Beyoncé, and Bieber for the youngest set (and since he is celebrating the, gasp, 40th anniversary of his first album, a beloved figure for more than a few soon-to-be-middled-aged fans, as well). He will play his "singable songs" (and we now all have "Baby Beluga" on a loop, anyway, right?). — M.H.
1 and 4:30 p.m. Saturday, Keswick Theatre, Easton Road and Keswick Avenue, Glenside,. $27.50-$65, 215-572-7650, www.keswicktheatre.com.
KENTUCKY DERBY

Watch the two greatest minutes in sports history, all while wearing your fanciest hat, in Center City. Compete for a best-dressed prize, groove along to live music, or play outdoor games, and watch the Derby on a Jumbotron. — M.E.
3 p.m. Saturday, $40-$60. Commerce Square, 2001 Market St., www.philaderby.com.
Sip cocktails at Cooper River Distillers while you watch the horses race. Of course, there will be mint juleps. Food comes courtesy of Not Your Mama's Tacos, and live music from The River Bones. —M.E.
1-8 p.m. Saturday, Cooper River Distillers, 34 N. Fourth St., Camden, www.cooperriverdistillers.com
Your best hat could win you $250, so it's in your best interest to go hard when it comes to headware. Expect $4 Yards Drafts, $5 Mint Juleps, and an after-Derby party. — M.E.
5 p.m.-2 a.m. Saturday, Field House, 1150 Filbert St., 215-629-1520, www.fieldhousephilly.com.
Devil's Den's hat contest will have three categories: Best Beer-Themed Hat, Fanciest Hat, and Silliest Hat. Look out for Alltech Brewing Kentucky Bourbon Barrel Ales and Mint Julep Freeze Pops. — M.E.
5-8 p.m. Saturday, Devil's Den, 1148 S. 11th St., 215-339-0855, www.devilsdenphilly.com.
FLOWER POWER
Stroll through Chestnut Hill and plan your own backyard Eden. Vendors line the streets, so you can not only shop but also chat with experts and make the best of your outdoor space. Pups and kids are welcome. — M.E.
11 a.m.-5 p.m. Sunday, Between Rex and Willow Grove Avenues, www.chestnuthillpa.com.
Both Saturday and Sunday, see Rittenhouse filled with flora of all kinds. There will be selections for all sorts of gardeners: Veggies, herbs, potted plants, and cut flowers will be for sale. — M.E.
9 a.m.-2 p.m. Saturday and Sunday, Rittenhouse Square, 18th and Walnut Streets, friendsofrittenhouse.org.
MUSIC
The Philadelphia trio of singer-guitarist Augusta Koch, bass player Allegra Anka, and drummer Kelly Olsen celebrate their second album -- the first on their own Plum Records label -- with an all-ages record-release show. The songwriting growth since 2014's Nervous Like Me is everywhere apparent on New Kind of Normal, a 12-song set recorded at Fishtown's Miner Street Recordings. Koch's savvy songs of self-determination, like "Certain For Miles" and "Bus Ticket," stick to the band's punk roots, but don't limit themselves musically. The standout Philly band tops a bill that includes promising New York songwriter Katie Ellen and Philadelphians Shannen Moser and Aster More. — Dan DeLuca
7:30 p.m. Friday, First Unitarian Church, 20121 Chestnut St. $12. brownpapertickets.com.
Pikeville, Ky.,-born Dwight Yoakam may hail from the Bluegrass State, but it has taken 30 years for the Los Angeles honky-tonk specialist to hone in on that specific style. When he finally did so with last year's Beverly Hillbillies-inspired Swimmin' Pools, Movie Stars..., he turned out a smart, stylish collection that employed many of the best bluegrass pickers in the business and fit right in with his long career of uncommon consistency. Plus, he included a better-than-you'd-expect cover of Prince's "Purple Rain." — D.D.
8 p.m. Friday at the Keswick Theatre, 291 N. Keswick Ave., Glenside. $43-$72. 215-572-7650. keswicktheatre.com.
Lucinda Williams has never fallen out of fashion as a highly regarded dusty road troubadour, but in the years that followed her 1998 meisterwork Car Wheels on a Gravel Road, she sometimes got stuck in a forlorn country and blues musical rut. Recently, though, Williams has reasserted herself, prolifically. First, she released the double album Down Where the Spirit Meets the Bone in 2014, and then last year, with The Ghost of Highway 20, she doubled down again on another strong set that included covers of Bruce Springsteen and Woody Guthrie. — D.D.
8 p.m. Saturday, Scottish Rite Auditorium, 315 White Horse Pike, Collingswood. $69-$45, 856-858-1000. scottishriteauditorium.com.
The former Whiskeytown leader, who brought his band to town in March to celebrate retiring WXPN deejay host David Dye at the World Cafe Live, is back in town in a bigger space. He's touring in support of Prisoner, inspired by the breakup of his marriage to actress Mandy Moore in 2015, the same year he issued a full-length cover version of Taylor Swift's 1989. Prisoner and the 17-song Prisoner B-Sides document an explosion of activity, with the former somber and inward-looking, the latter rugged and raucous. — D.D.
8 p.m. Saturday, Tower Theater, 69th and Ludlow Streets, Upper Darby. $35, 610-352-2887, thetowerphilly.com.