RIDES
A 60-foot, 16-gondola Ferris wheel, a full-size carousel, and six boardwalk-inspired games are coming to the Blue Cross RiverRink Summerfest attraction at Penn's Landing starting this weekend. To keep things interesting, the big marquee ride will have a limited engagement. A few weeks after the initial installation, the Ferris wheel will be swapped out for Pharaoh's Fury (a swinging pirate's boat). Later, the Typhoon (a rainbow-style spinner) will replace the boat. It's possible the Ferris wheel will return at summer's end, but that's to be determined. The new games — high striker, basketball, lucky ducks water race, break a plate, and more — will be cash-to-play. There's also a Zoltar machine if you'd like to peer into your future — or relive Big. —Lauren McCutcheon
Blue Cross RiverRink Summerfest is open 1-11 p.m. Monday-Friday, 11 a.m.-1 a.m. Saturday, and 11 a.m.-11 p.m. Sunday, through Labor Day. New attractions open Friday. 101 S. Columbus Blvd., 215-629-3200, delawareriverwaterfront.com.
FILM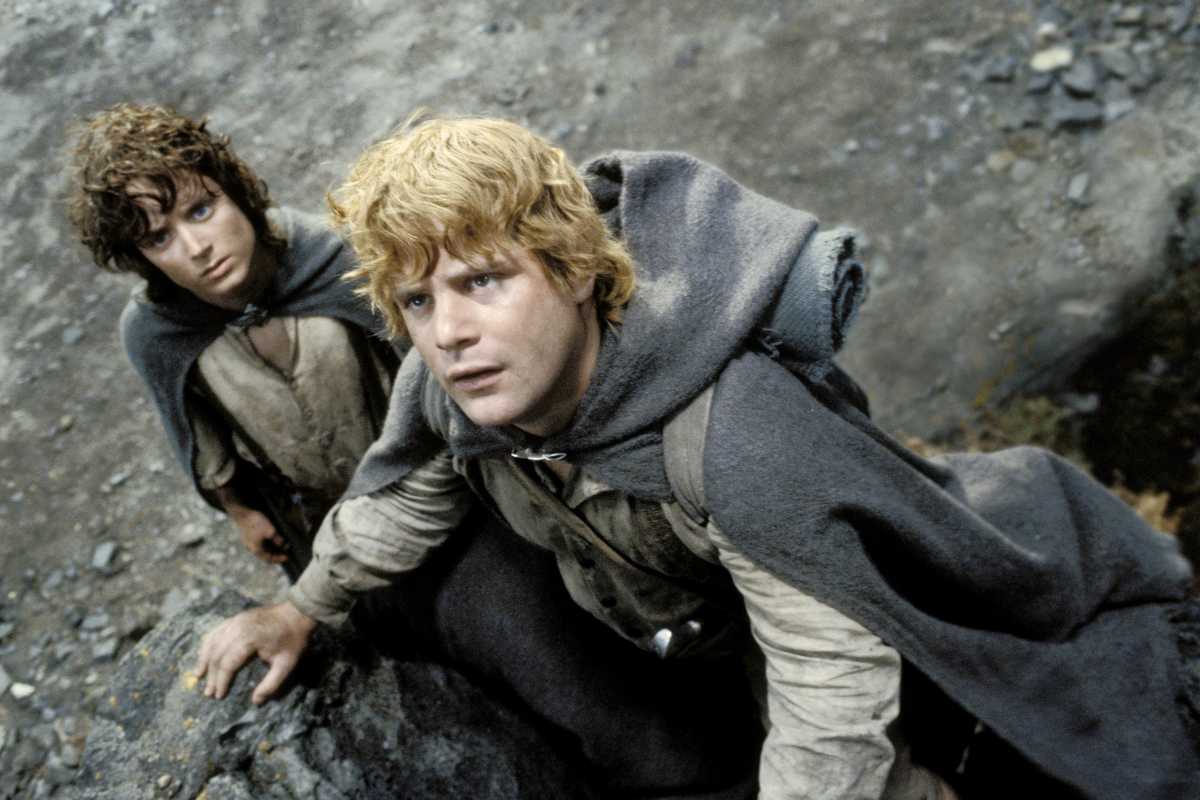 This epic journey to Middle Earth, with hobbits and another story in search of a ring, is brought to the screen with its score played live. Conductor Ludwig Wicki, the Philadelphia Orchestra, the Mendelssohn Club of Philadelphia, and the Philadelphia Boys Choir are all required to render Howard Shore's seething soundtrack. — Tom Di Nardo
8 p.m. Saturday, Mann Music Center, 52nd Street and Parkside Avenue. $25-$100, 800-745-3000, manncenter.org.
The venerable British troupe will close its celebration of 70 years at London's Royal Opera House with a trio of works by choreographer and founder Frederick Ashton: the 1964 Shakespeare homage The Dream, the signature 1946 work Symphonic Variations, and 1963's Marguerite and Armand (created for Rudolf Nureyev and Margot Fonteyn). A film of the performance is to screen in Bryn Mawr. — Michael Harrington
1 p.m. Sunday, Bryn Mawr Film Institute, 824 W. Lancaster Ave., Bryn Mawr. $20, $10 students, 610-527-9898, www.brynmawrfilm.org.
FESTIVALS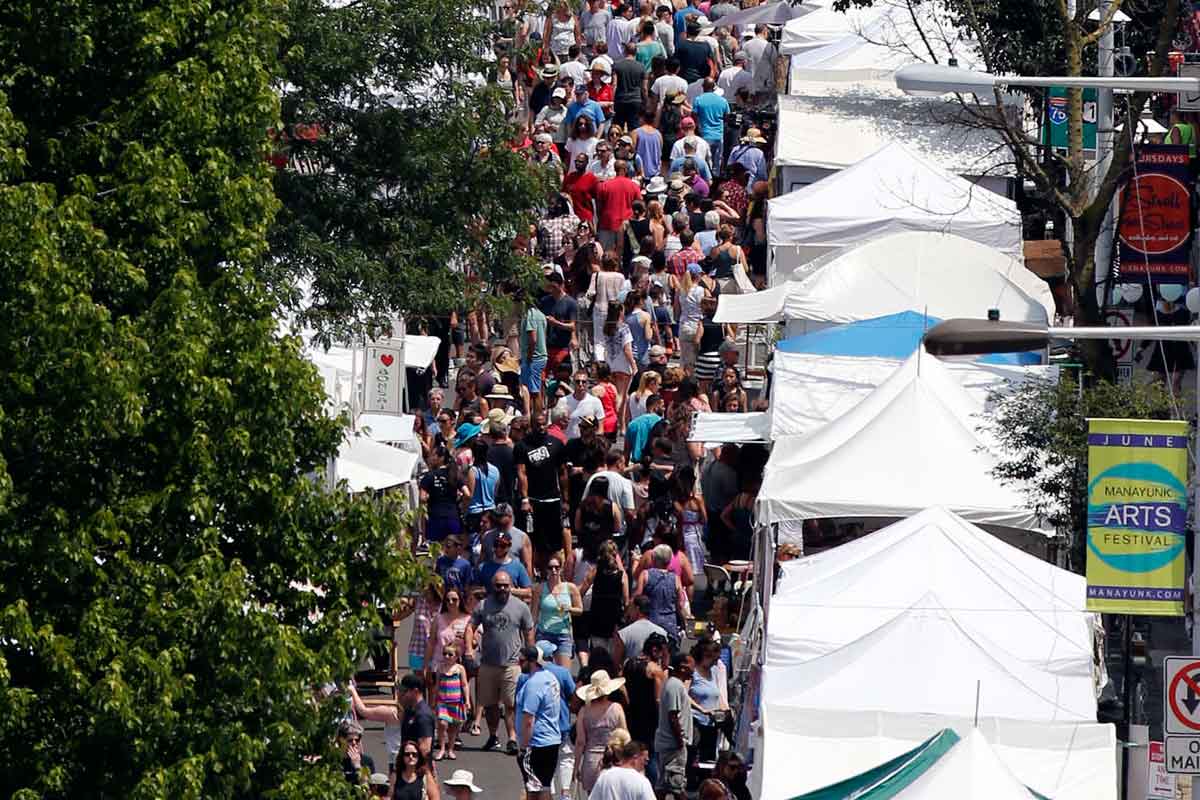 Bike race? What bike race? Main Street closes to car traffic and lines itself with 300 jury-selected artists and artisans for a hot summer weekend. Artwork and wares are the advertised draw; showing off summer style comes in a close second. — L.M.
11 a.m. to 7 p.m. Saturday, 11 a.m. to 6 p.m. Sunday, Main Street, Manayunk. Free, 215-482-9565, manayunk.com.
Raise a glass to the new baby gorilla, the snow leopard, and even the naked mole rats at this fund-raiser featuring craft ales from more than 70 brewers, including Saint Benjamin, Victory, New Belgium, Double Nickel, and the Duck-Rabbit. Listen to some music, play games, and sample the wares of fine food trucks. Roar. — M.H.
7 to 10 p.m. Saturday, Philadelphia Zoo, 3400 W. Girard Ave. $60 (includes shuttle from 30th Street Station), $35 designated drivers, 215-243-1100, www.philadelphiazoo.org.
VROOM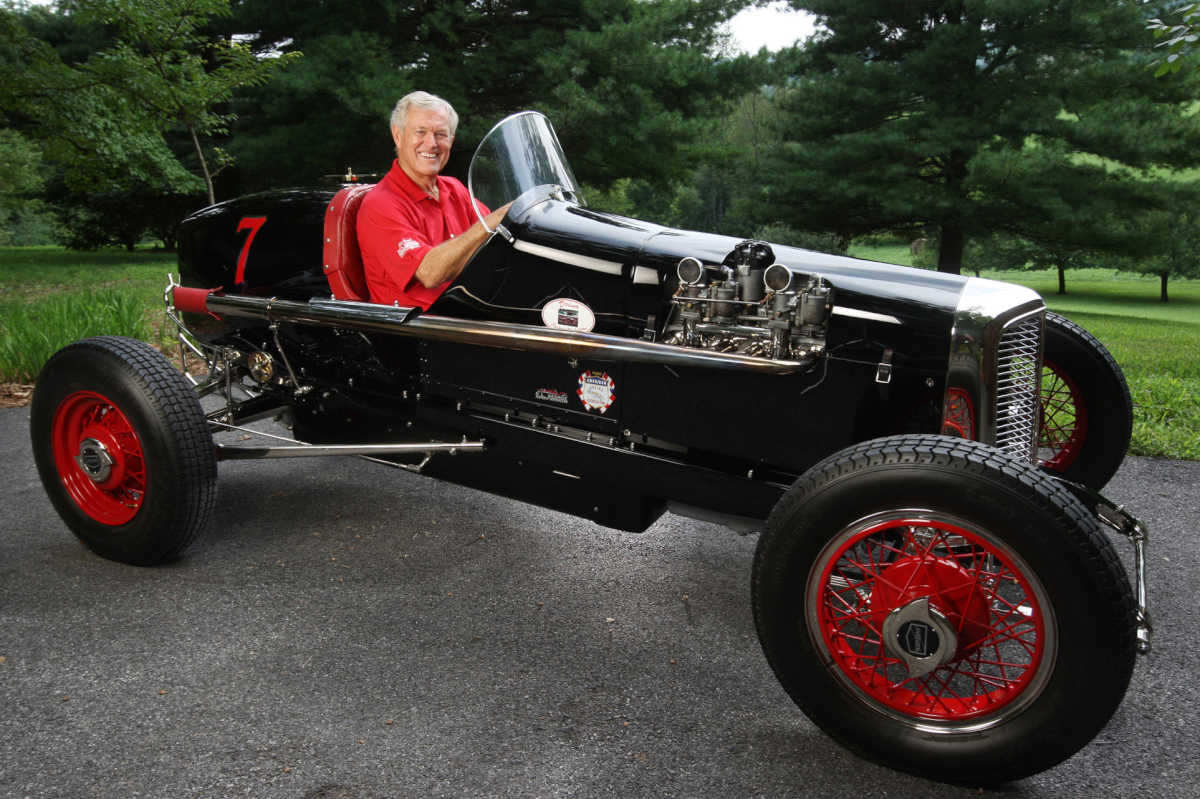 This fund-raiser showcases 30 American and European classic and historic automobiles and race cars, including a 1967 Lancia Fulvia Sport, a 1957 BMW 507 Roadster, a 1930 Packard 745 Convertible Coupe, and former Eagles head coach Dick Vermeil's 1926 Miller-Schofield dirt racer (once owned and raced by the coach's father, Louis Vermeil, in northern California after World War II). The event benefits Children's Hospital of Philadelphia (CHOP) and national research to deliver care and support to children and families with medical complexities associated with birth disorders. — M.H.
10 a.m. to 4 p.m. Saturday, Simeone Foundation Automotive Museum, 6825 Norwitch Dr. $25, students and younger than 18 free (includes museum access), http://www.coolcarsforkids.com/june-24-concours.html
SEASON
As you might imagine, summer solstice is a cause for partying in Sweden, with decorations of greenery and dancing around the maypole (called the midsommarpole, and put up in late June because, in Scandinavian climes, there's not a lot of greenery available in May). The American Swedish Historical Museum marks the day with food (including smörgåstårtor, sandwich tortes), music by the Swedish Meatballs, traditional dances, raffles, games, and children's activities. — M.H.
4 to 7 p.m. Saturday, American Swedish Historical Museum in FDR Park, 1900 Pattison Ave. $10, $4 ages 4 to 12, 3 and younger free, 215-389-1776, www.americanswedish.org.
DANCE
The Philadelphia company makes its debut at the Princeton Festival in New Jersey, bringing works by company cofounder Matthew Neenan, who has been gaining national prominence, as well as Trey McIntyre and Jorma Elo. — Ellen Dunkel
8 p.m. Saturday, McCarter Theatre's Berlind Auditorium, 91 University Place, Princeton. $35-$45, 609-258-2787, mccarter.org.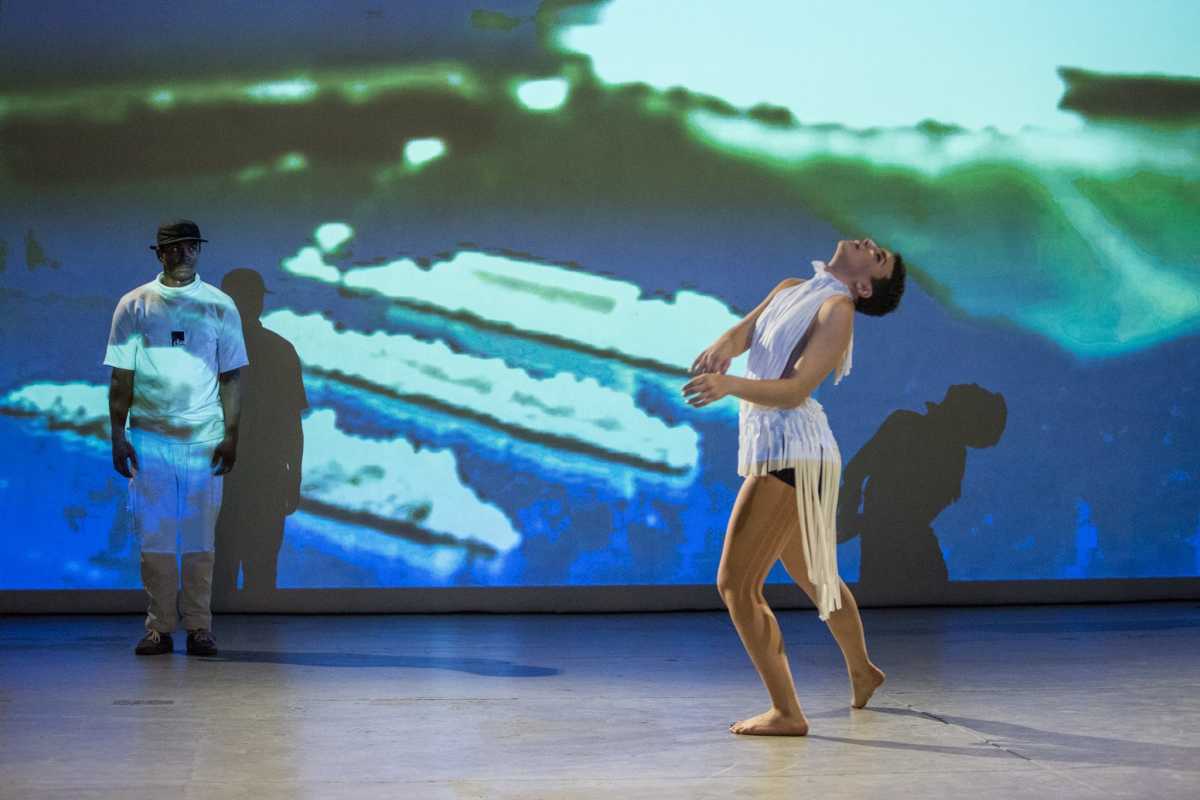 The Connecticut dance-installation company TNMOT AZTRO presents four versions of The Projector Series, an immersive multimedia performance blending movement, music, and movies. The troupe describes the theme as "repetition, time, critical thought, media-created leadership and influence, rhetoric, technology, control, sexual energy, and dogma." — M.H.
7 and 9 p.m. Friday and Saturday, Vox Populi Gallery, Third Floor, 319 N. 11th St. $10, 215-238-1236, theprojectorseries.bpt.me.
CABARET
The weekend run of Alex Keiper's show features the Arden Theatre favorite and her choices as up-and-comers: Leigha Kato, Pax Ressler, Madison Auch, Mina Kawahara, Suzanne Collins, Jenna Pinchbeck, Maggie Johnson, Amanda Jill Robinson, Madi Juleskusky, Alina John (Friday only), and Chelsea-Ann Jones (Saturday only). — M.H.
8 p.m. Friday and Saturday, the Arden Theatre's Studio Theatre at the Hamilton Family Arts Center, 62 N. Second St. $30, 215-922-1122, www.ardentheatre.org.
CLASSICAL
Conductor David Amado leads the orchestra in an all-Beethoven program, choosing the "Coriolan" Overture and the rarely programed Symphony No. 4 in B-flat major, Op. 60. The guest soloist is the brilliant, individualistic pianist Peter Serkin, who will join the orchestra in the composer's Piano Concerto No. 2 in B-flat major, Op. 19. — T.D.N.
7:30 p.m. Sunday, Longwood Gardens, 1001 Longwood Rd., Kennett Square. $37-$67, longwoodgardens.org.
STAGE
Nathan Christensen and Scott Murphy's folksy chamber musical tells the history of radio, the mass medium of the 20th century, from 1901 to 1950 in a series of eight plays. The 11th Hour Theatre Company performs a concert version. — M.H.
8 p.m. Friday and Saturday, 3 p.m. Sunday, Christ Church Neighborhood House, 20 N. American St. $30, 267-987-9865, 11thhourtheatrecompany.org.
The adventures of the Knight of the Woeful Countenance and his long-suffering sidekick Pancho, as told in the 1964 Tony Award-winning musical based on Cervantes' Don Quixote, is presented as part of the Princeton Festival. — John Timpane
8 p.m. Friday, 3 and 8 p.m. Saurday, 4 p.m. Sunday, McCarter Theatre's Lewis Center for the Arts, Matthews Acting Studio, 185 Nassau St. $45-$65, 609-258-2787, www.princetonfestival.org.
"School Play"
Terry Brennan uses comedy, acrobatics, and hand-balancing in his one-man show about how school is just, well, comically painful for many kids. You'll recognize a lot of the stories. — J.T.
8 p.m. Friday and Saturday, 3 p.m. Sunday, St. Peter's School, 319 Lombard St. $15, 215-284-1178, tribeoffools.org.
"HIR"
Simpatico Theatre Company presents Taylor Mac's dark comedy, in which an abused wife is set free by her husband's debilitating stroke and sets out to help her transgender child transition — and to dismantle the patriarchy. — J.T.
8 p.m. Friday and Saturday, 2 p.m. Sunday, Louis Bluver Theatre at the Drake, 341 S. Hicks St. $30, $20 seniors, $10 students, 215-568-8079, simpaticotheatre.org.
"Gypsy"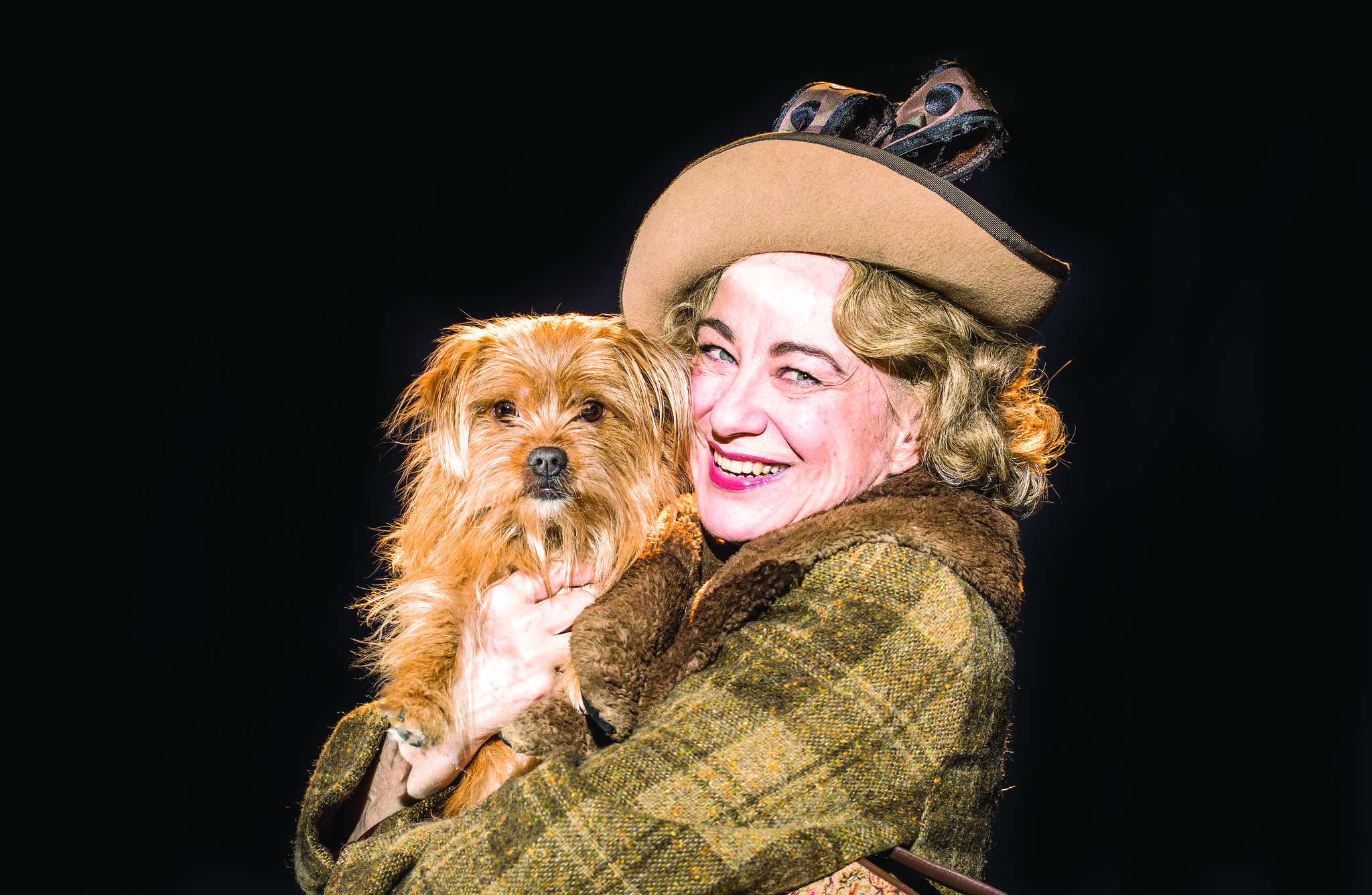 Based on the memoirs of stripper and intellectual Gypsy Rose Lee and focusing on her domineering mother, the 1959 musical is a pinnacle of the form, with music by Jule Styne, lyrics by Stephen Sondheim, book by Arthur Laurents, and standards such as "You Gotta Get a Gimmick," "Let Me Entertain You," and "Everything's Coming up Roses." The Arden Theatre Company production, starring Mary Martello as Mama Rose, finishes its run this weekend. — M.H.
8 p.m. Friday, 2 and 8 p.m. Saturday, 2 and 7 p.m. Sunday, Arden Theatre, 40 N. Second St. $36-$52, 215-922-1122, www.ardentheatre.org.
LAUGH
Professional stoner Doug Benson hosts two days of blazed movie-watching. Philadelphia has decriminalized possession of small amounts of marijuana, so this one ought to go well. — Nick Vadala
4:20 p.m. Saturday and Sunday, Helium Comedy Club, 2031 Sansom St. $22, 215-496-9001, heliumcomedy.com.
MUSIC
Diana Krall
Every few albums since her early 1990s start, coolly swinging pianist and whispery vocalist Diana Krall has changed up her usual Tin Pan Alley covers game with an album of irksome contemporary writers (like Tom Waits) or originals – occasionally skronky ones, too, co-penned by her husband, Elvis Costello. Since none of those really worked out, there's the 2017 release of Turn Up the Quiet that finds her returning to her comfort zone and the place where she sounds best. Stay home and mind the kids, Elvis – mama's going to work. — A.D. Amorosi
8 p.m Friday, Academy of Music, 240 S. Broad St. $49-$155, kimmelcenter.org.
Two upstart outdoor music fests celebrating the Summer Solstice headlined by world-class local rock-and-roll bands take place Saturday afternoon. Molestice is a free block party happening on the quaint 100 block of North Mole Street, not far from the Ben Franklin Parkway. Attractions include genre-blending music explorers Killiam Shakespeare and ribald rockers Low Cut Connie. Meanwhile in Montgomery County, prodigal sons and brother band Marah (Kids in Philly) return to their hometown to headline the first Conshohocken Music Festival. The Sofa Kings, Coast to Coast, and Sparkle Pony are also on the bill. — Dan DeLuca
• Molestice: Noon Saturday, 100 N. Mole St. Free, RSVP for tickets, Molestice.com.
• Conshohocken Muisc Festival: 1 p.m. Saturday, A.A. Garthwaite Stadium, East 11th Avenue at Harry Street, Conshohocken. $10 children 5-17, $25 adults, morethanthecurve.com.
In Pavement, Scott Kannberg contributed a song or two per album as Stephen Malkmus' foil. The guitarist/singer went on to lead Preston School of Industry in the early '00s before going solo as Spiral Stairs. Doris & the Daggers, Kannberg's second effort as Spiral Stairs, arrived early this year after an eight-year hiatus, and it's a collection of sturdy indie rock, with rousing, witty songs such as "Dundee Man" and somber, expansive ones such as "Trams (Stole My Love)." For this rare tour, Kannberg promises a career-spanning set: His invitation to sing along to Pavement's "Two States" will be hard to resist. — Steve Klinge
9 p.m. Monday, Johnny Brenda's, 1201 N. Frankford Ave. $12, 215-739-9684, johnnybrendas.com.