One star of The Goldbergs just got her first taste of Philly.
Hayley Orrantia, who plays Erica Goldberg on the ABC comedy, stopped by Lee's Hoagie House in Abington on Tuesday. Owner Jon Waxman served the actress a cheesesteak as part of a sampler platter, which also included cheese fries and a hoagie.
Orrantia, 24, is currently in town for a concert on Thursday at the Queen in Wilmington. Prior to acting, Orrantia got her start in entertainment as a country music singer, and returned to that career path last year with the release of her single, "Strong Sweet and Southern."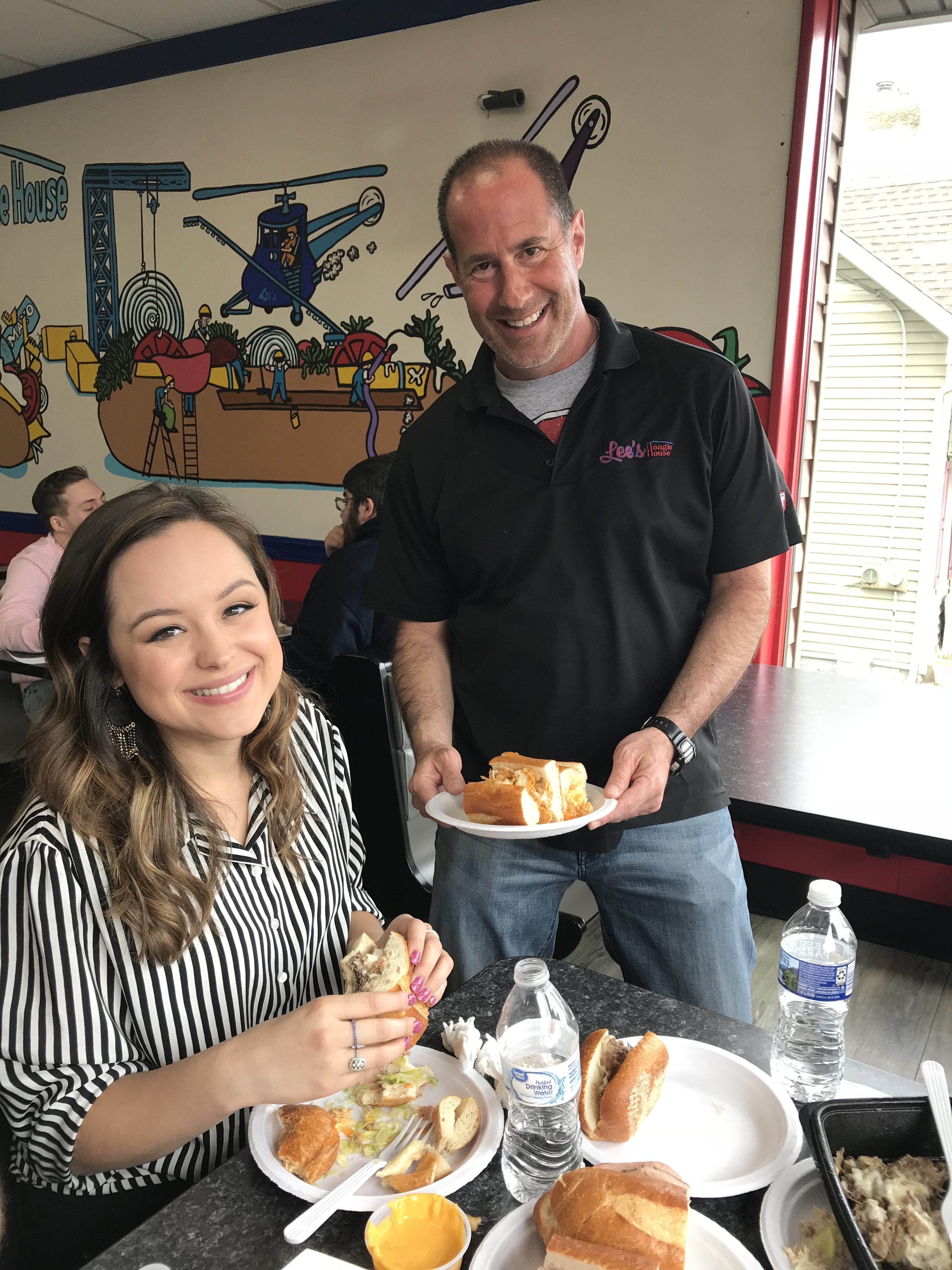 An Arlington, Texas native, Orrantia broke into acting in 2011 with a role in a Sprint commercial. She later appeared as a contestant on The X Factor before joining the cast of The Goldbergs in 2013.
The show itself focuses on director Adam F. Goldberg's time growing up in Jenkintown. Orrantia plays the role of Erica, Goldberg's older sister.
"I actually have run into quite a few people who have said they are from Jenkintown, and we just immediately have a different kind of connection than [with] just people who say they're fans of the show," Orrantia told the Inquirer in an interview last week. "A lot of the times they know the real people who are characters on our show. It's hilarious."