Eagle fans got a nice throwback treat on NBC's American Ninja Warrior on Monday thanks to an appearance from former Birds wide receiver Jason Avant. Unfortunately, though, it doesn't look like the ex-Eagle will be appearing on the show again this season.
Avant appeared as the first contestant on Monday's episode, which was filmed earlier this year at Philly's old Richmond Power Plant. While Avant was able to make it through the course's first three sections, it was the fourth area — the Wingnuts — that was his downfall.
The former Eagle kicked things off confidently with a nearly stumble-free run of the American Ninja Warrior's Floating Steps: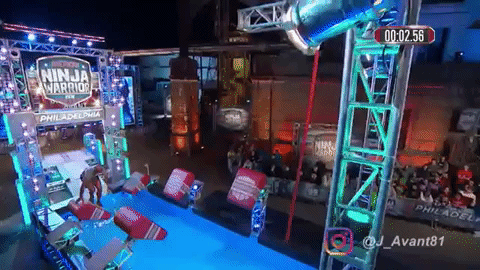 Followed by a much-improved shot at the course's Spinning Bowties: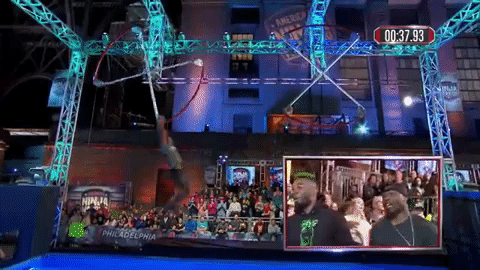 And a near-perfect run of the balance-centric Broken Bridge: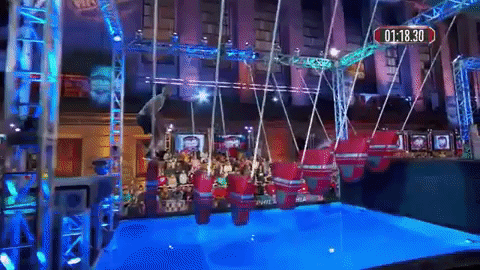 But it was the final part of the Wingnuts obstacle that finally did him in:
That far into the course, Avant only had two more sections to get through: Lighting Bolts and the infamous Warped Wall. According to fan site American Ninja Warrior Nation, five contestants in total were taken out by the Wingnuts, while 12 overall completed the entire course. Avant was not included on the list of Philadelphia City Finals competitors.
Online, many American Ninja Warrior fans were disappointed by Avant's elimination, but commended the ex-Eagle on his efforts:
Jason Avant is killing it! Great run! You flew like an Eagle! 🦅 #AmericanNinjaWarrior

— Ryan Bartholomee (@RyanBartholomee) June 26, 2018
Jason Avant is on American Ninja Warrior claiming the eagles but that man has been a chief for like 5 years now lol. Still love you tho

— I'm trying my best (@Jaymillz31) June 26, 2018
I'll forever be #CowboysNation, but Jason Avant had a good run on the #AmericanNinjaWarrior course tonight

— Rachel Daigle (@racheldaigle13) June 26, 2018
Ex-@Eagles player Jason Avant (@j_avant81) will get the city qualifiers underway.

However, the Wingnuts has halted the ex-@NFL'er & his progression with a splashdown. #AmericanNinjaWarrior @ninjawarrior

— Teshawn LeVarr Edmonds (@TeshawnEdmonds) June 26, 2018
You know Jason Avant would like to SPIKE IT atop the Warped Wall tonight! @mattiseman you mean spike it like @Akbar_Gbaja ? Sorry Akbar couldn't resist 😉 #AmericanNinjaWarrior

— ANW Akbarism (@ANWakbarism) June 26, 2018
It was an absolute given Jason Avant would lose by short arming an obstacle. #AmericanNinjaWarrior #Philly #Eagles

— James Collins (@JimmyIsNotHappy) June 26, 2018
Put Jason Avant on my ANW fantasy team!!! Great opening run!#AmericanNinjaWarrior #ANW10

— Parker Gatewood (@ParkerBGatewood) June 26, 2018
Im really impressed Jason Avant brought it hard! #anw #ninjawarrior

— Chris (@Wasabiboys) June 26, 2018
A native of Chicago, Avant joined the Eagles back in 2006. He remained the Birds' wide receiver until his release from the team in 2014, after which point he also played for the Carolina Panthers and Kansas City Chiefs. Some 116 of his 148 NFL games were with the Eagles.
These days, Avant is a businessman who owns Launch, a trampoline park in Deptford, New Jersey, which opened last year. A longtime Eagle, Avant also currently lives in the Philadelphia area, NBC reports.
American Ninja Warrior airs Mondays at 9 p.m. on NBC. Check out Avant's full run below: