Even though he's excelling in etiquette lessons, Meek Mill still has a flavor for partying.
TMZ is reporting that the Philadelphia rapper hosted a party at a rented out mansion in the Hollywood Hills 'in honor of' the 56th annual Grammy awards.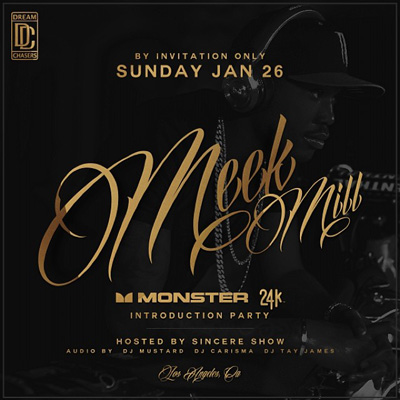 Puff Daddy, Drake, T.I., Nicki Minaj, and Lil Wayne were just some of the thousands of celebrities that turned out for the mansion blowout. There were also flame dancers and wild animals – a camel and a lion that were posing for pictures with guests. The California Highway Patrol caught wind of the event, and the large amount os cars parked illegally nearby, and shut the event down at 5 a.m.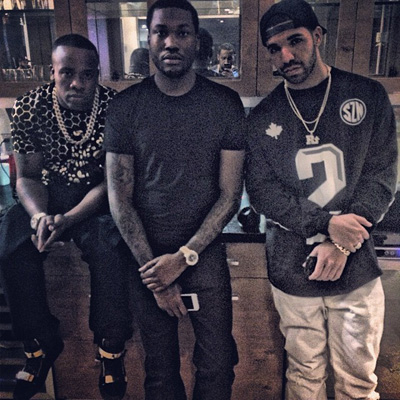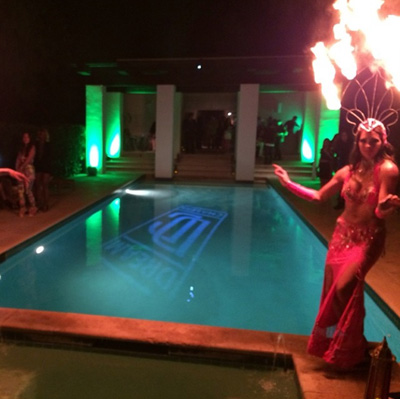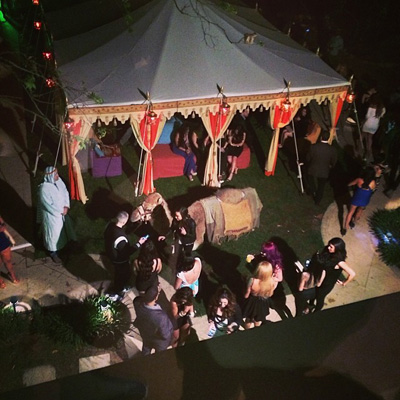 Photos via Meek Mill's Instagram.
So, we leave you with this widely appropriate Meek Mill song: