FOX 29 reporter Kacie McDonnell dating Georgia QB Aaron Murray
FOX 29 traffic reporter Kacie McDonnell, who previously dated Vikings quarterback Christian Ponder and Phillies pitcher Jonathan Pettibone, has a new athlete-boyfriend, University of Georgia quarterback Aaron Murray.
A request seeking confirmation from McDonnell has not yet been returned.
On Saturday, Murray put out the following on Instagram:
So excited this girl got to make her first trip to Athens this weekend @kaciemcdonnell. About to be a great bday night.
It was accompanied by the following photo: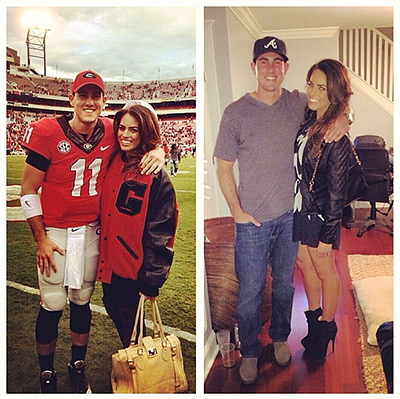 Ah, the hard life of being a quarterback in the SEC. Surely Murray sends his apologies to all the guys in Philly that thought they stood a chance.
Oh, and don't worry, Katherine Webb, Musburger still likes you better...
[h/t Clay Travis]