Need something to do this weekend? Don't worry, we've got you covered.
We chat with internet-famous artist Yesterdaynite, who takes memes (think Crying Jordan) and turns them into gorgeous works for art. He'll take his work from Instagram to the gallery on Friday for his show "MEMES."
Head to Ocean City where there's a comic con featuring Billy Dee Williams, better known as Lando Calrissian, Han Solo's frenemy. We chatted it up with Williams about his forays into the universes of Star Wars and Lego Batman, and why Brian's Song still makes you cry.
Believe it or not, Saturday is already April, and we tell you about the five best things — from Legoland to the NFL Draft — to look forward to this month.
FILM
Celebrate the intersection of music and movies at this excellently-curated festival featuring some of the best music movies of the recent era (think Stop Making Sense, 8 p.m. Friday; or The Last Waltz, 5 p.m. Saturday; or Almost Famous, 8 p.m. Sunday). Friday features a Land of the Lost dance party, with DJ Robert Drake on the decks, and there's a vinyl marketplace on Sunday starting at 2 p.m. Our pick, though, is on Saturday, when Beatlemania heads to the Prince. To celebrate Sgt. Pepper's Lonely Hearts Club Band's 50th anniversary, catch a performance by tribute band Britishmania, and a screening of the 1978 campfest Sgt. Pepper's Lonely Hearts Club Band, featuring Steve Martin, the Bee Gees, George Burns and Alice Cooper. —Molly Eichel
Friday-Sunday, Prince Music Theater, 1412 Chestnut St., filmadelphia.org.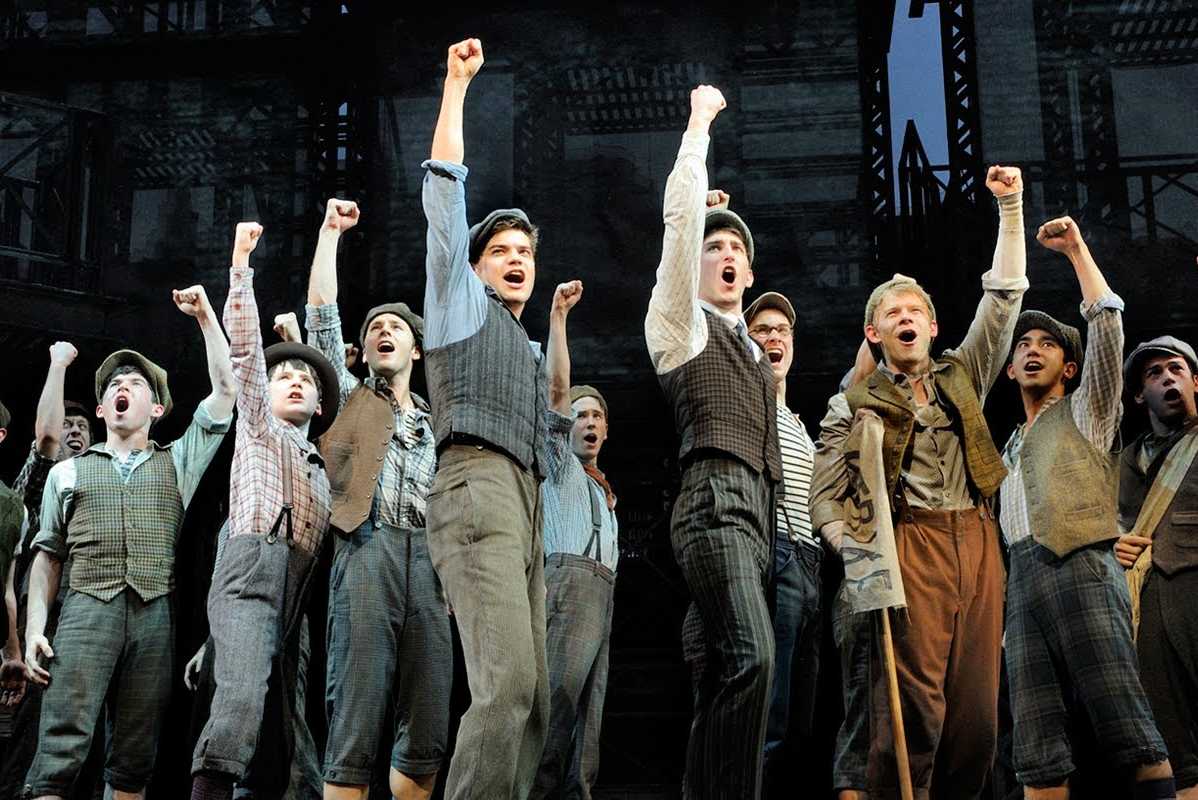 With music by Alan Menken, lyrics by Jack Feldman, a book by Harvey Fierstein, and the imprimatur of the Mouse Factory, this show looks back at the days when big cities had several daily newspapers (true fact) and urchin kids fought it out on the street to peddle them. It's finished its Broadway run, but you can see it in a 2016 filmed performance. —Michael Harrington
1 p.m. Saturday, Bryn Mawr Film Institute, 824 W. Lancaster Ave., Bryn Mawr, $20o $10 students, 610-527-9898, www.brynmawrfilm.org.
FESTIVAL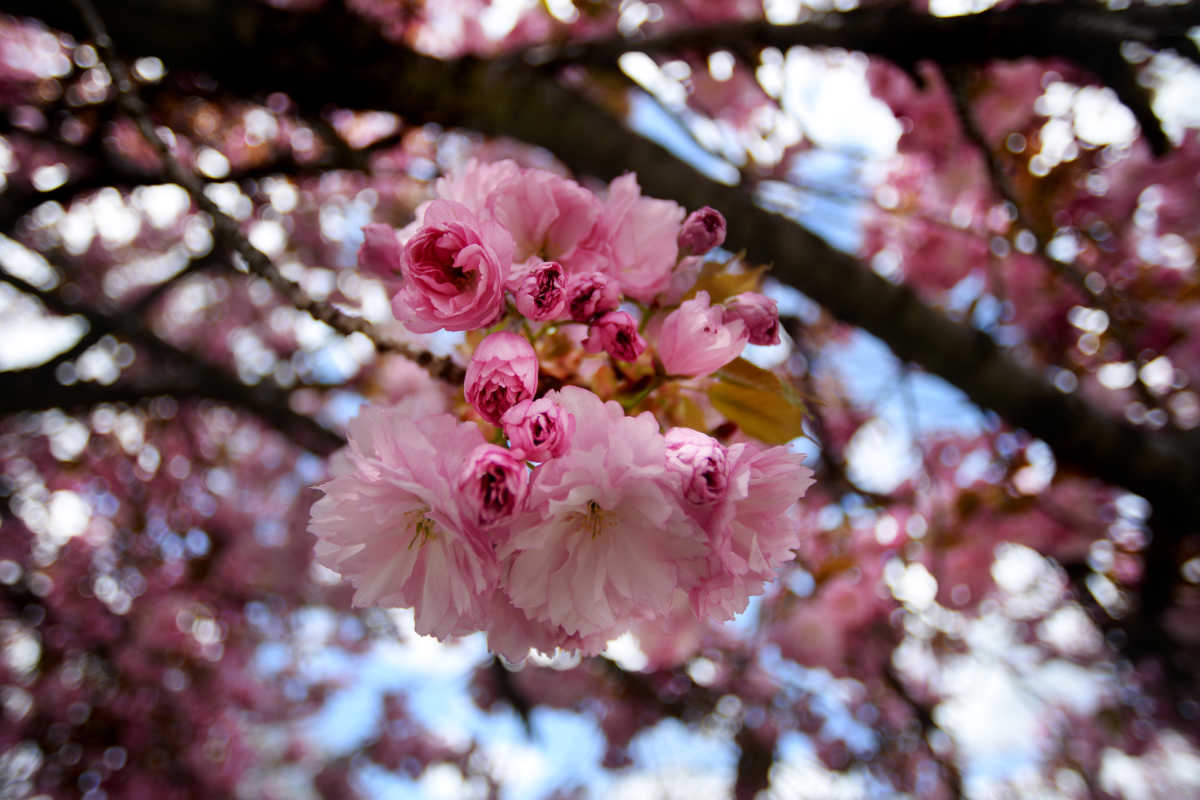 The Subaru Cherry Blossom Festival means that warm weather will finally grace our region. Events for this nine-day celebration of Japanese culture range from sushi-making classes; film screenings (Flashback Memories on April 8 is a doc on a famous Japanese didgeridoo player); a lecture on the manga revolution; and Sakura Sunday, a big outdoor festival on April 9 featuring a pet parade, a performance by the Tamagawa University Taiko Drum and Dance Troupe, and a Harajuku fashion show. —M.E.
Saturday through April 9, various locations, 267-348-0250, japanphilly.org.
eSPORTS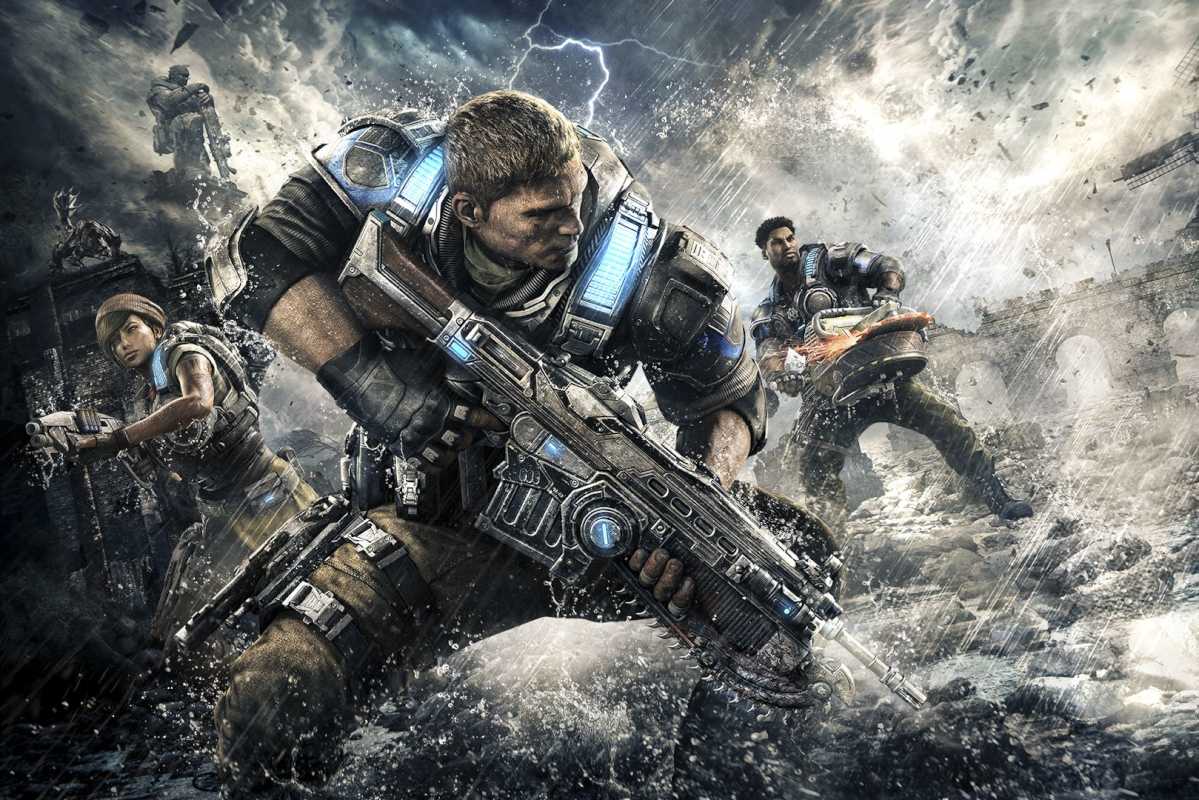 Things have come a long way since the days when we were piling quarters in the machines just to be named the (temporary) arcade champ of Galaga and Donkey Kong, and not just in the sophistication and cinematic sweep of the genre. Now, players can turn pro and be paid as champions. Top teams of players from all over the world will collide down the Shore this weekend to play five-on-five on Xbox One's Gears of War 4, with $200,000 in cash prizes at stake. — Michael Harrington
2 p.m. Friday, 10 a.m. Saturday and Sunday, Caesars Circus Maximus Theatre, 2100 Pacific Ave., Atlantic City, $20, ugcevents.com.
STAGE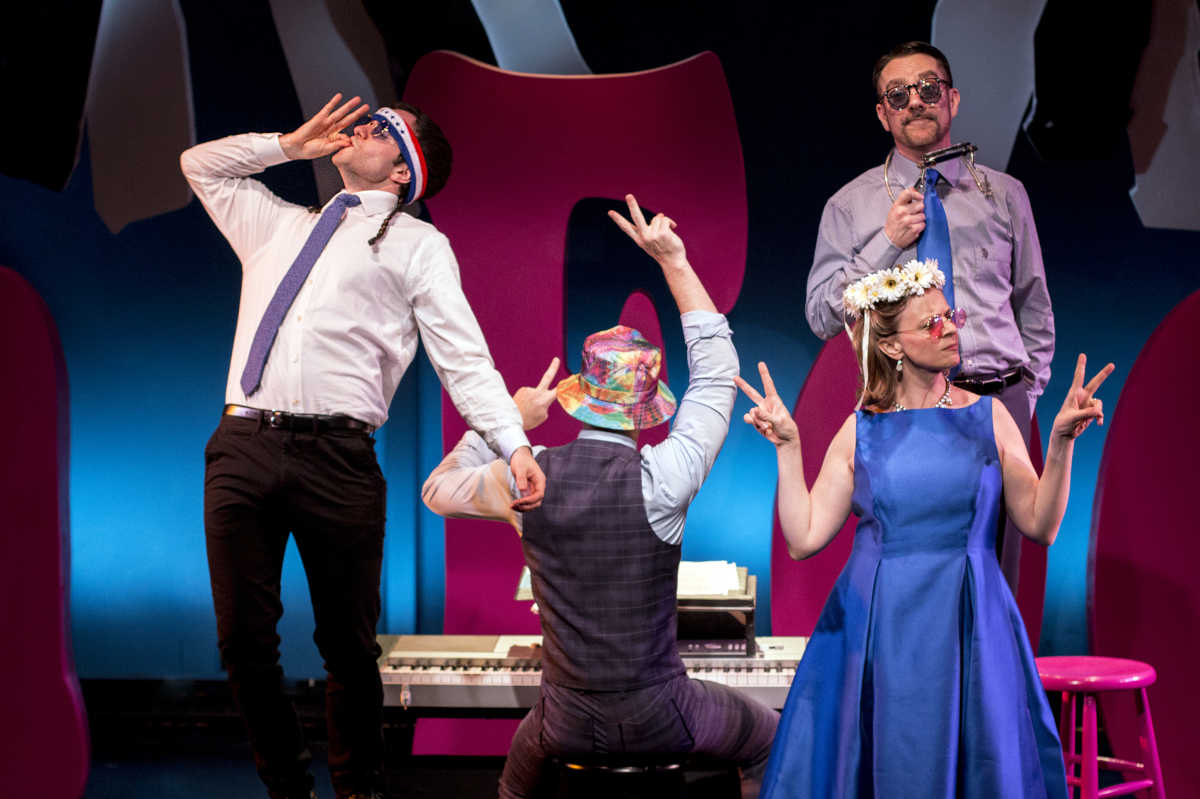 They don't make 'em like Tom Lehrer any more, though these are times that certainly call for his distinctive musical satire, honed in the 1950s and '60s, before he retired to teach college math (true fact!). One wonders what the author of "Poisoning Pigeons in the Park," "The Folk Song Army," and "National Brotherhood Week" could do with the news today. Well, at least we have this revue, finishing up its run this weekend. — M.H.
8 p.m. Friday, 2 and 8 p.m. Saturday, 2 p.m. Sunday, Act II Playhouse, 56 E. Butler Ave., Ambler, $29 to $41, 215-654-0200, www.act2.org
Composer Stephen Sondheim and librettist John Weidman had some luck with their first two collaborations, which resulted in shows you may have heard of: Pacific Overtures and Assassins. The third time was not so lucky. This 2008 musical, telling of two squabbling brothers seeking their fortune across early 20th-century America — from the Klondike gold rush to fixed prizefights to fleecing rich widows to the 1920s Florida land schemes — has had several titles and rewrites, and has never been seen in Philly. Until now — the 11th Hour Theatre Company presents a concert version. — M.H.
8 p.m. Friday and Saturday, 3 p.m. Sunday, Christ Church Neighborhood House, 20 N. American St., $30, 267-987-9865, www.11thhourtheatrecompany.org
ART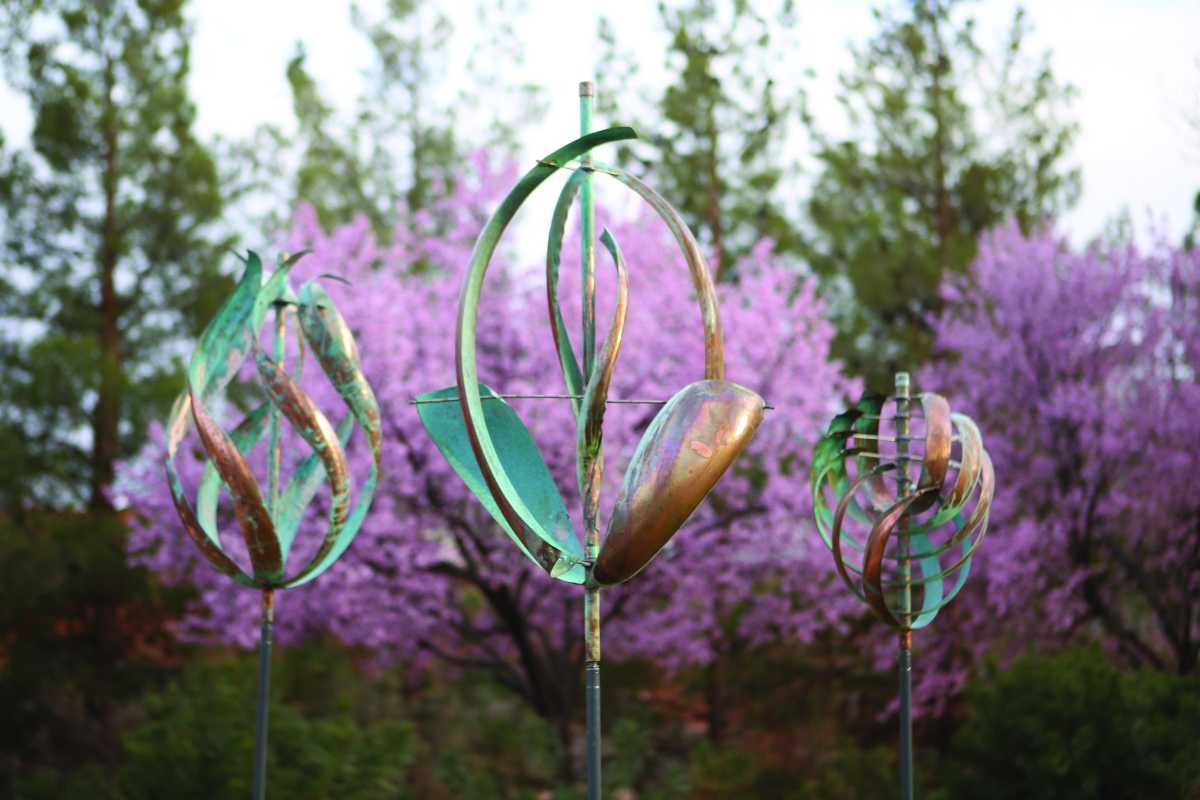 Morris opens up its cool new sculpture exhibit with Lyman Whitaker's work that moves depending on the piece's natural surroundings. These pieces can range from five to 27 feet in size, and all 57 are available for purchase, with 25 percent going to Morris. These giant sculpture exhibits from Morris are always cool, and worth a visit to the arboretum. — M.E.
Guided tour from 1-3 p.m. Saturday, exhibit runs Saturday through Oct. 9, Morris Arboretum of the University of Pennsylvania, 100 E. Northwestern Ave., $9-$17, 215-247-5777, www.morrisarboretum.org
DRINKS
The Pottstown distillery celebrates three years with a day of entertainment and their own specialty drinks. The party begins with an anniversary whiskey release and continues with bands, food trucks and dogs up for adoption from Recycled Tails Animal Rescue (a portion of all vodka sales go to the Piper Project, benefitting no-kill animal shelters). Look out for cocktail specials all day in the dating room. —M.E.
Noon-11 p.m. Saturday, Manatawny Still Works, 320 Circle of Progress Drive, Suite 104, Pottstown, Pa., 484-624-8271, manatawnystillworks.com
Games, live music, food trucks and, of course, beer will be available for the grand opening of Wissahickon Brewing Company. The tap list for the day includes Czech, Please! Bohemian pilsner, Kelpius Kave Belgian Strong, Devil's Pool Imperial IPA, Experimental Pale Ale, and Raisin Cane Winter Seasonal. —M.E.
2-10 p.m. Saturday, Wissahickon Brewing Company, 3705 W. School House Lane, https://www.wissahickonbrew.com.
CLASSICAL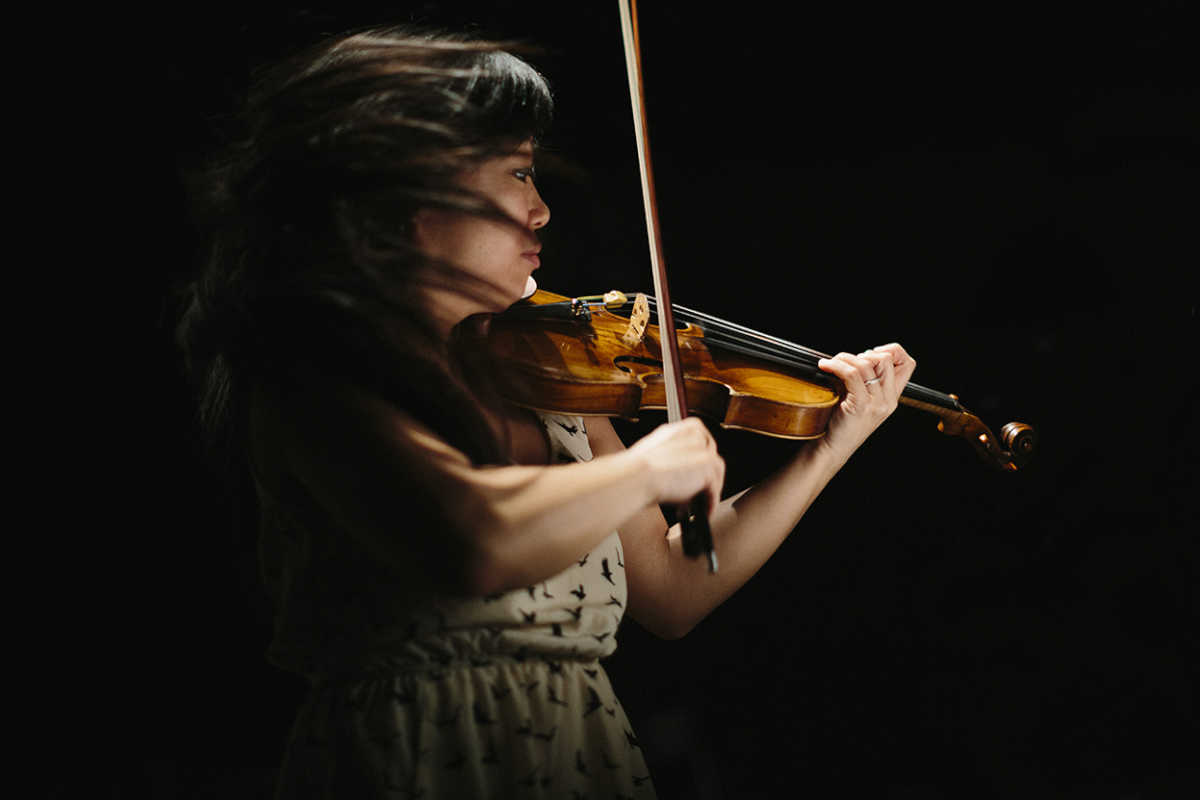 The outstanding violinist plays a recital of solo works including Spencer Topel's Violine (with a pre-concert lecture by the composer at 7:15), Bach's Chaconne in D minor, Heinrich Biber's Passacaglia, and Salvatore Sciarrino's Six Caprices. — M.H.
8 p.m. Friday, Barnes Foundation, 2025 Benjamin Franklin Parkway, $30; $15 students, 215-278-7000, www.barnesfoundation.org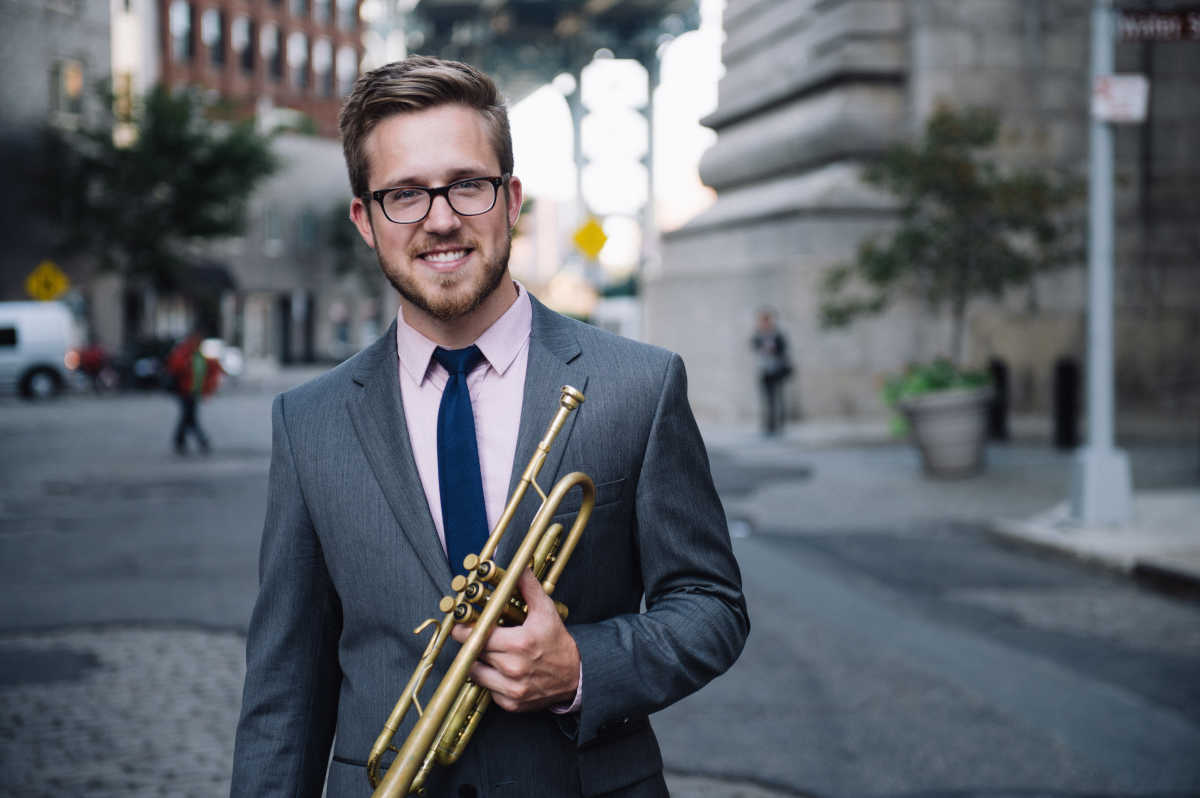 The polished trumpeter plays his own arrangements of works by Gershwin, Ravel, Debussy, and Vivaldi, plus pieces by Enescu, Rimsky-Korsakov, Bernstein, and Del Staigers, with pianist Cory Smythe. — M.H.
3 p.m. Sunday, Rosemont College's Rotwitt Theater, 1400 Montgomery Ave., Bryn Mawr, $20; $15 seniors; students admitted free, 610-504-4678, www.tricountyconcerts.org
MUSIC
New Jersey's second favorite son This House Is Not for Sale tour, the first time they've been in the area since Because We Can world tour in 2013. Opening for Bon Jovi is Mach 22, the Philly rock 'n' roll band that has opened for Brett Michaels and Guns 'n' Roses. Bon Jovi held a contest to find hometown openers and Mach 22 beat out the competition. "We are five Philadelphians and this is a dream come true," the band told us. "Very Rocky-like." —M.E.
7:30 p.m. Friday, Wells Fargo Center, 3601 S. Broad St., $65-150, wellsfargocenterphilly.com.
Last year's FLOTUS was a radical departure for Nashville's Lambchop: in lieu of arranging his gentle melodies for a large country soul band, Kurt Wagner manipulated them with Autotune and other effects. Although sometimes baffling, FLOTUS (an acronym for "For Love Often Turns Us Still") worked surprisingly well. To showcase FLOTUS, Lambchop is touring as a compact quartet, with new recruit Andy Stack (of Wye Oak) on keyboards and electronics joining longtime pianist Tony Crow and bassist Matt Swanson behind Wagner on guitar and (manipulated) vocals. —Steve Klinge
8 p.m. Friday, Underground Arts, 1200 Callowhill St. $22. www.undergroundarts.com.
What happens to punk rock dreams on the far side of 30? Like Japandroids' Near To The Wild Heart Of Life, Scranton foursome The Menzingers' fifth album After The Party — recorded at Conshohocken's Studio 4 with producer Will Yip — worries over what happens after the party is over when "it's a new outlook on everything we see / From high upon this rooftop over South Philly." Led by songwriters Greg Barnett and Tom May, the Menzingers drop Minor Threat and On The Road references and head to the liquor store "demanding top shelf metaphors," as they work hard to keep the fun going after life starts to get more complicated than it used to be. — Dan DeLuca
With Jeff Rosenstock and Rozwell Kid, 8 p.m. Friday, Fillmore Philaelphia, 29 East Allen St., $22-$29, 800-745-3000. livenation.com.
The sensational pianist is joined by bassist Buster Williams and drummer Lenny White. One of Philly's best, Evans is known for his dexterity and mix of styles from blues to pop to electronica. — M.H.
8 and 10 p.m. Friday and Saturday, Chris' Jazz Cafe, 421 Sansom St., $20 and $25, 215-568-3131, www.chrisjazzcafe.com
On "Nashville 1972," Rodney Crowell recalls when he "blew in from Texas" to Music City and first encountered everyone from Guy Clark to Willie Nelson, Harlan Howard, and Steve Earle, among many others. The song closes Crowell's fine new album, Close Ties, which features guest spots by Sheryl Crow and his ex-wife, Rosanne Cash, and reaffirms his own place in that pantheon of songwriting greats who inspired and intimidated the ambitious kid from Houston. — Nick Cristiano
With Joe Robinson, 8 p.m. Friday, Sellersville Theater, 24 W. Temple Ave., Sellersville. Sold out. 215-257-5808, www.st94.com.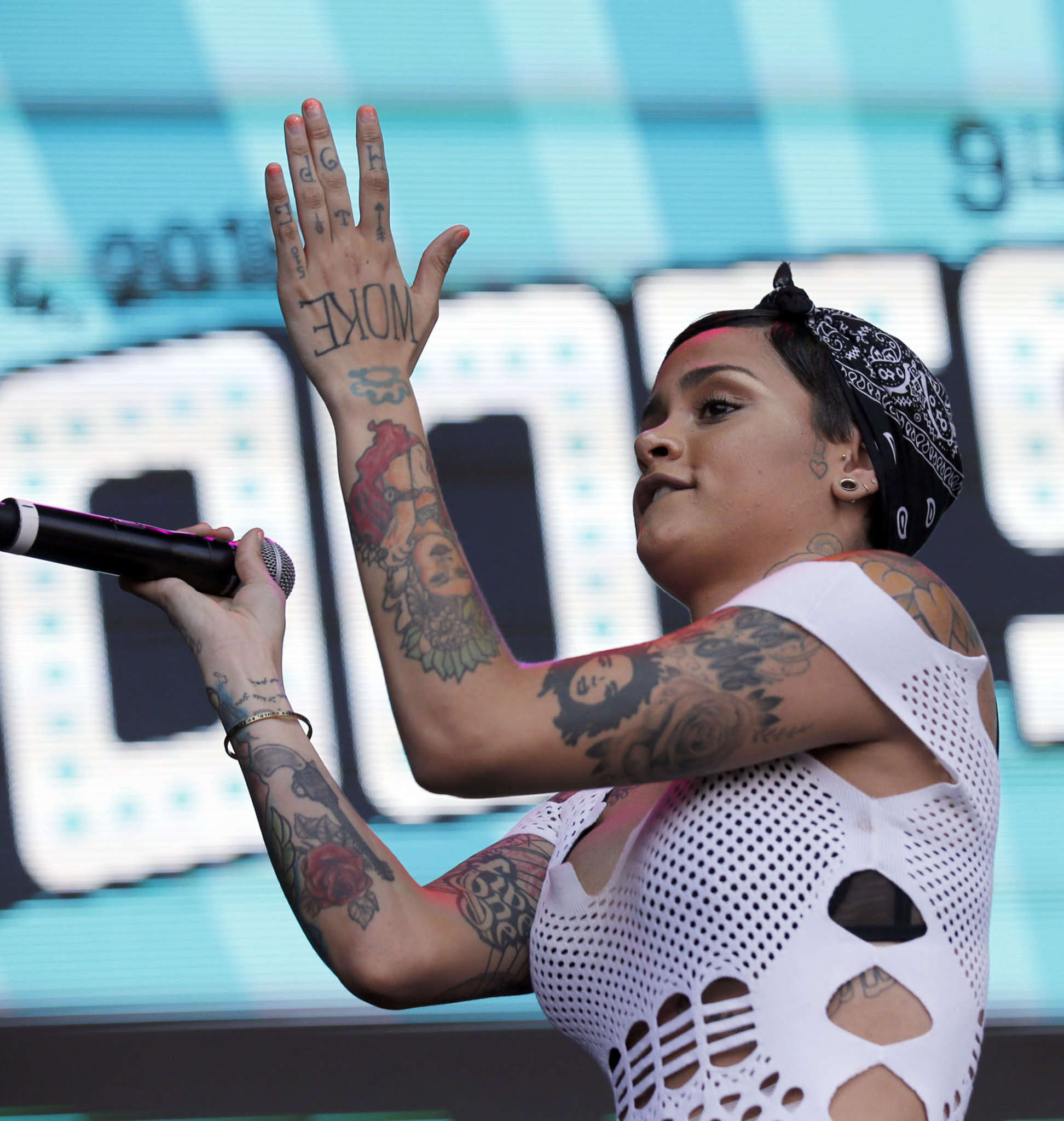 On her brand newest album SweetSexySavage, African American-Spanish-Filipino songstress Kehlani Parrish stretches the boundaries of R&B and soul, stuffed with bluntly told opinions about how we live, how we love and how we hate. All this is a surprise after the smooth pop-hop of her first release, 2015's You Should Be Here. On new tracks such as "CRZY," "Distraction" and the hard player paean "Do U Dirty," Kehlani shows she's high-and-above (and saltier) than any of her nu-soul contemporaries. —A.D. Amorosi
8:30 p.m. Saturday, Union Transfer, 1026 Spring Garden Street, $25-$30, utphilly.com
Charles Edward Berry, who died on March 18, could play guitar just like ringing a bell, and he created a pop template that's still echoing on this planet and off — his iconic "Johnny B. Goode" is on the golden record launched in 1977 with the interstellar probe Voyager 1, now the farthest human-made object in space. (And the inspiration of a classic Saturday Night Live bit suggesting the first extraterrestrial words we'll hear will be "Send more Chuck Berry.") South Philly band It's Marvin, Your Cousin Marvin Berry plays his hits. Hail, hail, rock and roll. — M.H.
7 p.m. Saturday, Kung Fu Necktie, 1250 N Front St., $7, 215-291-4919, www.kungfunecktie.com