John Guare is in a festive mood. As well he might be.
"It's thrilling, and I'm very grateful," the distinguished playwright (Six Degrees of Separation) and film writer (Atlantic City) said last week by phone from New York.
EgoPo Classic Theatre is throwing a John Guare Festival, starting with a cabaret performance next week of his musical version of Two Gentlemen of Verona (Nov. 9-12, Latvian Society), which took the 1971 Tony Award for best musical, beating out such trifles as Grease and Sondheim's Follies.
Then, for the spring drama season, the biggie: Guare's entire Lydie Breeze cycle of three plays about a fictional 19th-century utopian community, named for the central character. The three have never before been performed all together.
First, we get the separate plays: Part I (Jan. 31-Feb. 11), Part II (March 7-18), and Part III (April 11-April 22). Then, from April 26 to May 5, there's a three-play marathon. All take place at Christ Church Neighborhood House. "These are plays I've loved," Guare, 79, said, "and I've never seen them all together." The confirmed Manhattanite says he is "a longtime fan of EgoPo and of Philadelphia theater in general."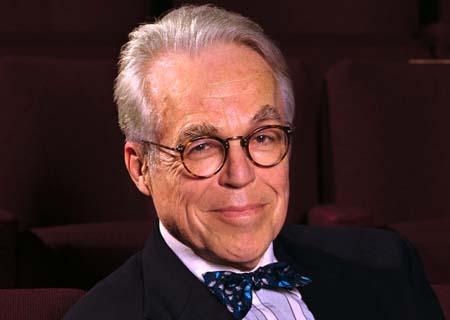 Guare's passion project, 35 years in the making, started as a single 1982 play, Lydie Breeze. "But then it went pretty much the way The Lord of the Rings was written," Guare said. "I wrote Lydie Breeze and kept having to explain the historical background, so I ended up writing a play on that, and then, when I finished that one, I said, `Now I have to write the backstory of that play.' "
EgoPo and Guare go back a ways – to the company's New Orleans days, before Hurricane Katrina and EgoPo's relocation to Philly. "I'd known [EgoPo founder] Lane Savadove a long time," Guare said. "Lane always said, even back then, `I want to do these plays,' and at last he called me and said, `I'm ready. Let's do it.' I feel in very safe hands."
The plays concern a group that creates a commune and watches it painfully disintegrate; the theme is the American search for the perfect society vs. the facts of our imperfect selves. "The American tragedy is our optimism," Guare said, "our dream of an ideal life, which doesn't suit the actual people we are."
Guare says the EgoPo production of Chekhov's The Seagull last season, which just won the 2017 Barrymore Award for outstanding production of a play, was "one of the best I've ever seen." He is, he says, "amazed by the theater scene in Philadelphia, so vivid, so independent of New York, very much its own world."