Art Inside Out
Art Encounters of the Street Kind
Sunday, July 16, 2017
The Philadelphia Museum of Art's "Art Inside Out" program has been bringing large-scale, high-quality replicas of favorite works from their collection to dozens of neighborhoods in and around Philadelphia for the past few years. Staff photographer Tom Gralish encountered the art this summer in Philadelphia's 'Yunks - East Passyunk and Manayunk.
Portrait of James Baldwin, 1945, by Beauford Delaney. Columbus Square Park, South Entrance, 12th & Reed Streets.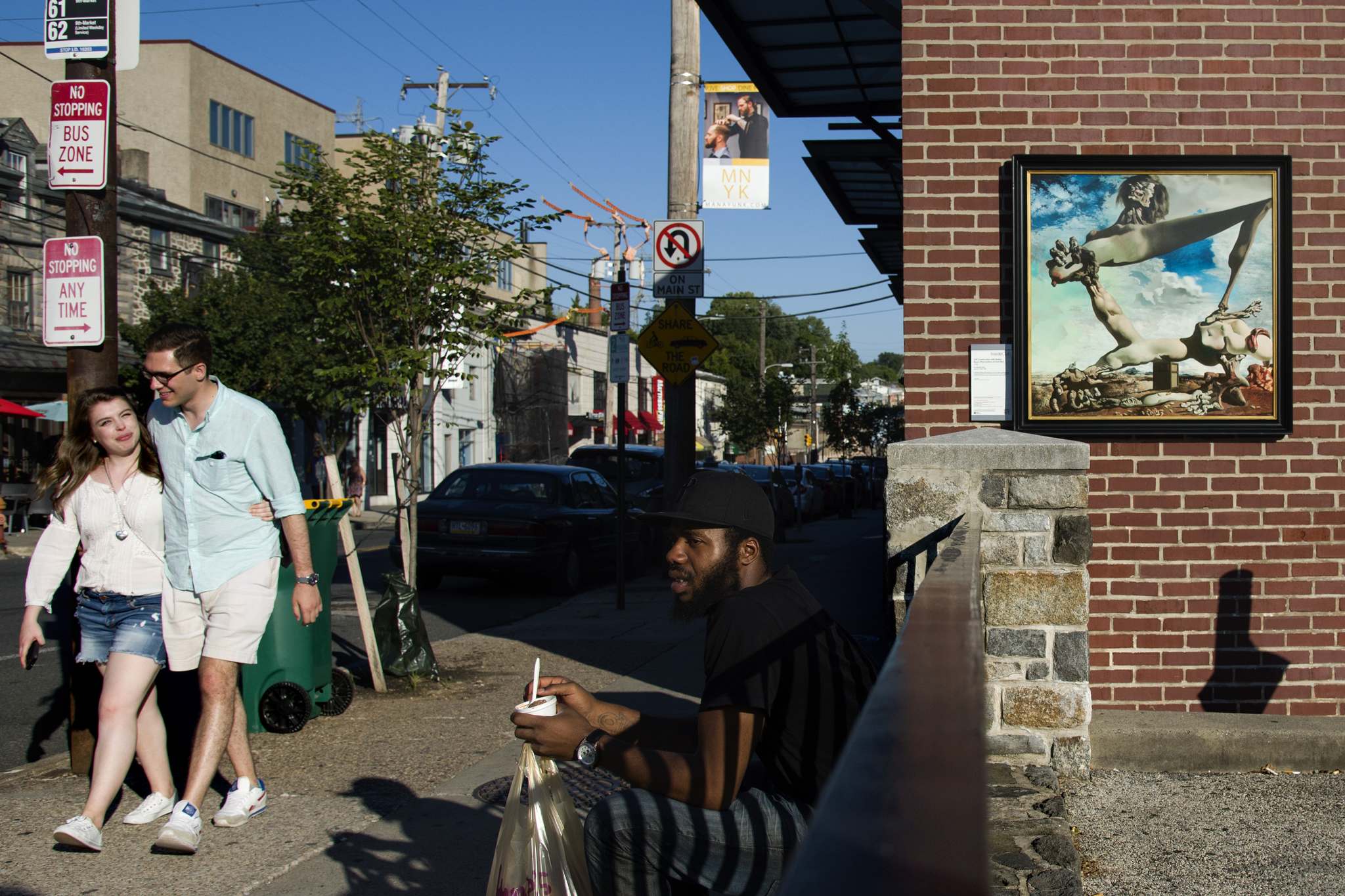 Soft Construction with Boiled Beans (Premonition of Civil War), 1936, by Salvador Dalí. Outside Salon L, Main Street & Jamestown Avenue in Manayunk.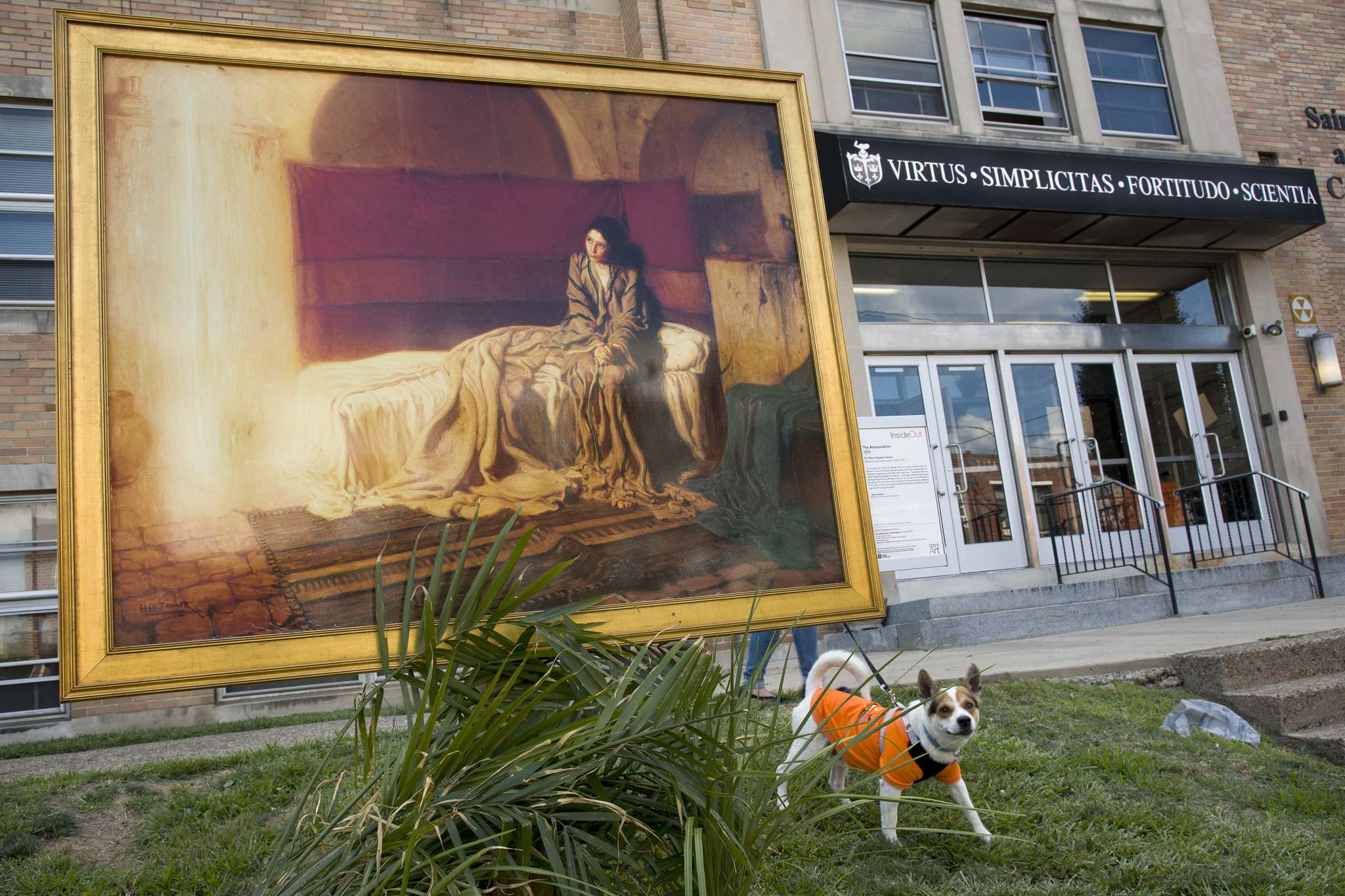 The Annunciation 1898," by Henry Ossawa Tanner. Outside Saints John Neumann and Maria Goretti Catholic High School, 10th and Moore Streets.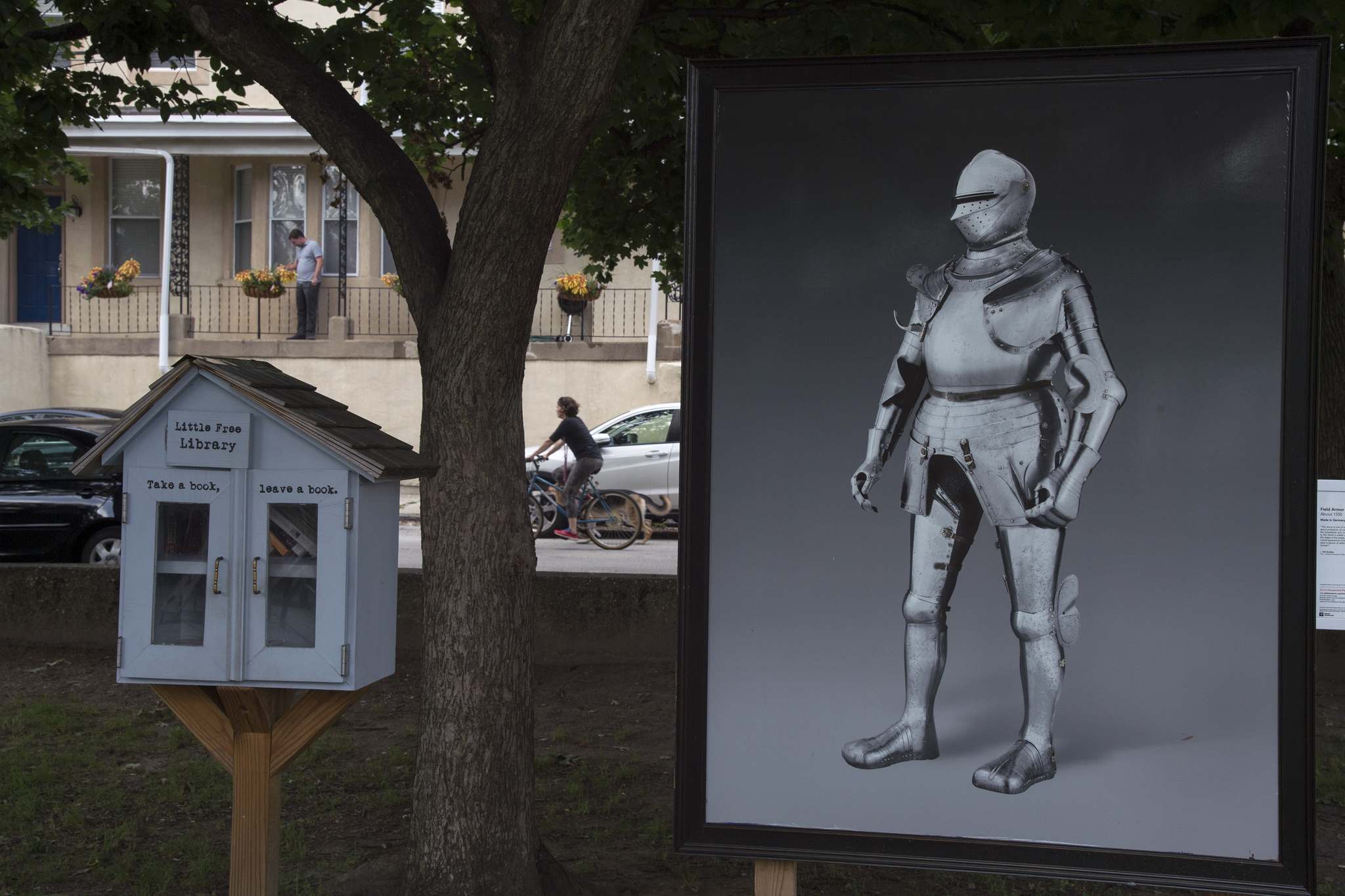 Field Armor, about 1550, made in Germany. Pretzel Park, West Entrance, Silverwood Street & Roxborough Avenue, in Manayunk.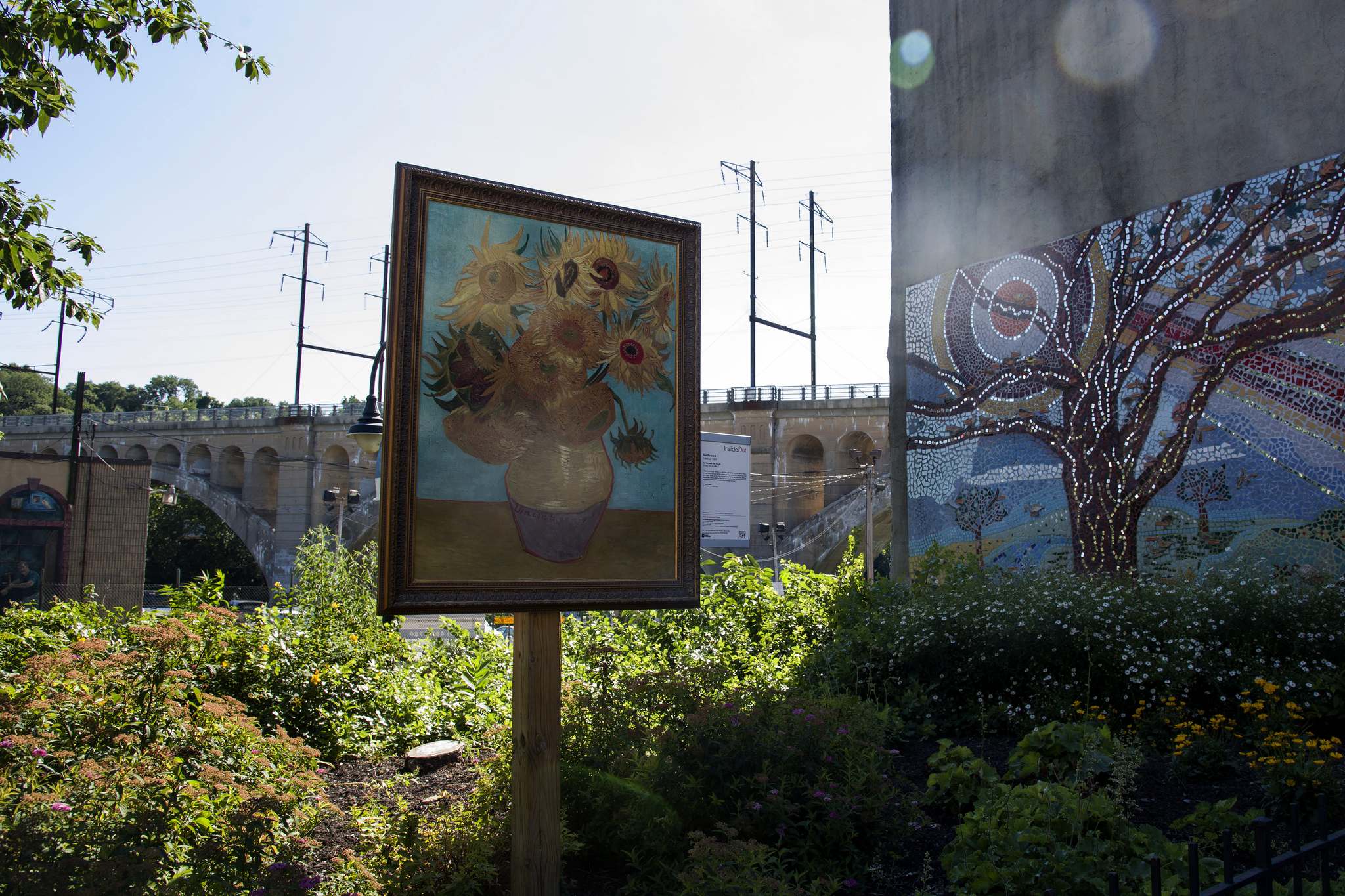 Sunflowers, 1888 or 1889, by Vincent van Gogh. Canal View Park, Main & Gay Streets in Manayunk.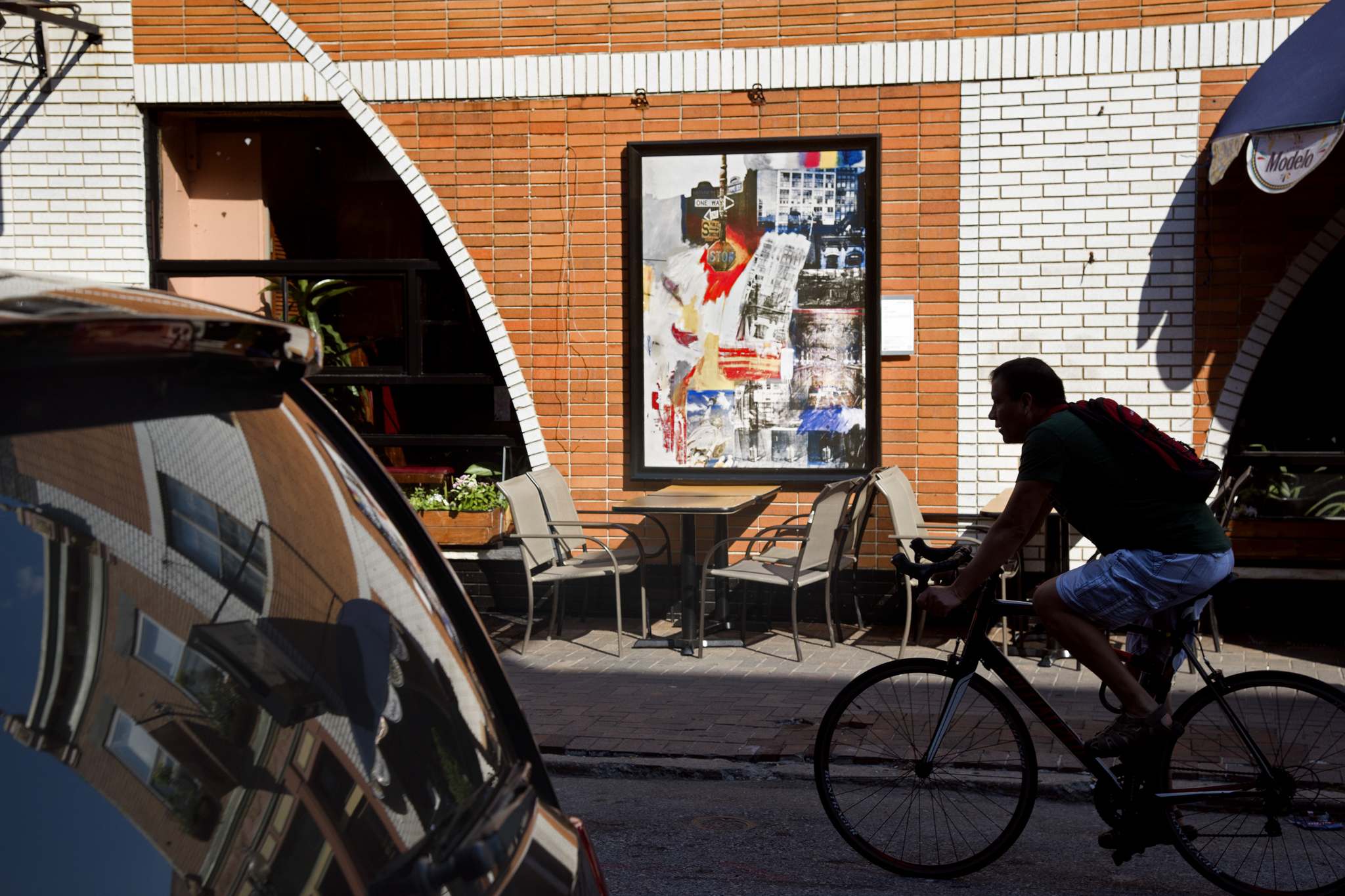 Estate, 1963, by Robert Rauschenberg. At the Adobe Cafe, East Passyunk Avenue near Mifflin Street.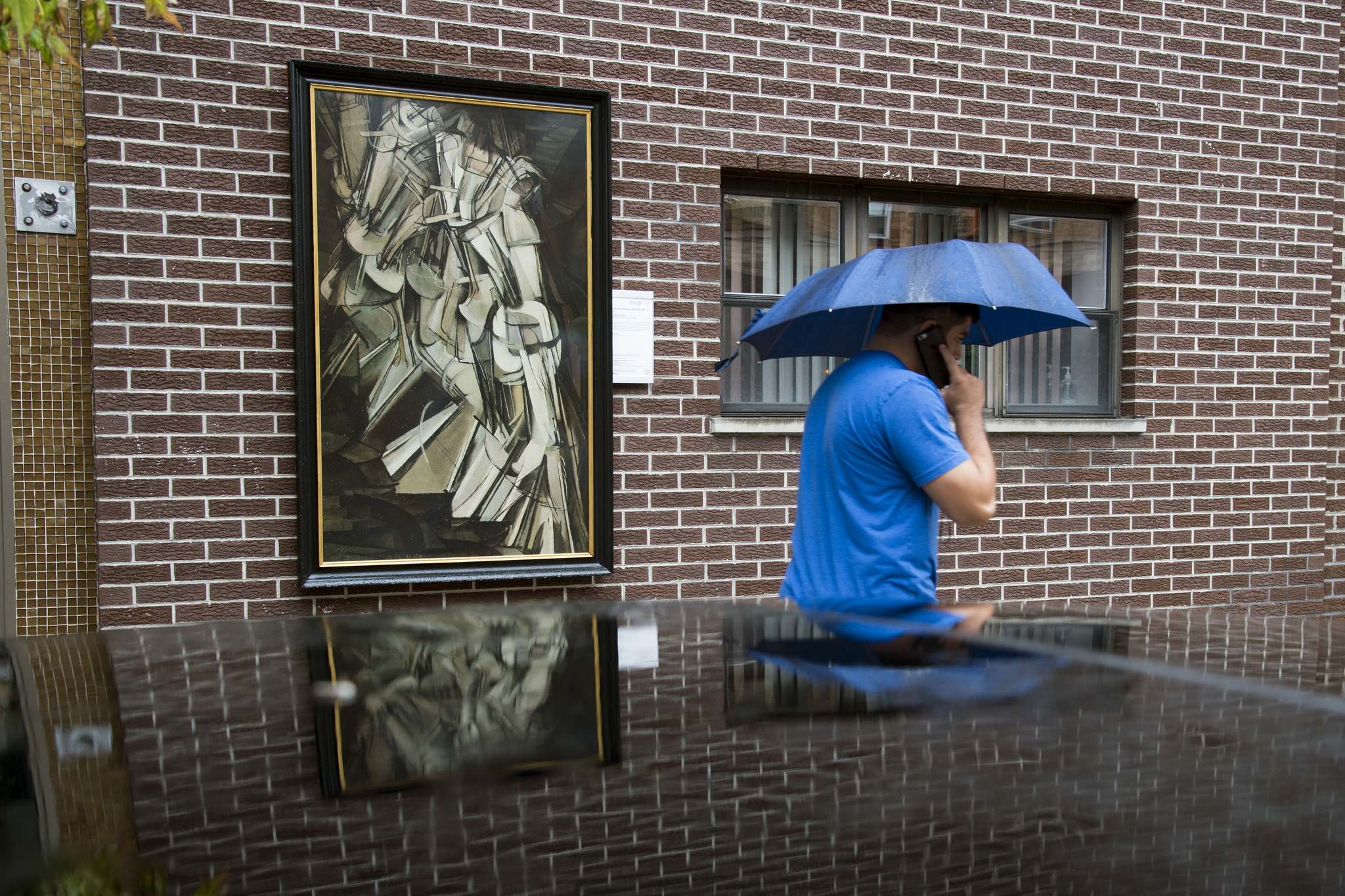 Nude Descending a Staircase (No. 2), 1912, by Marcel Duchamp. East Passyunk Avenue by Moore Street.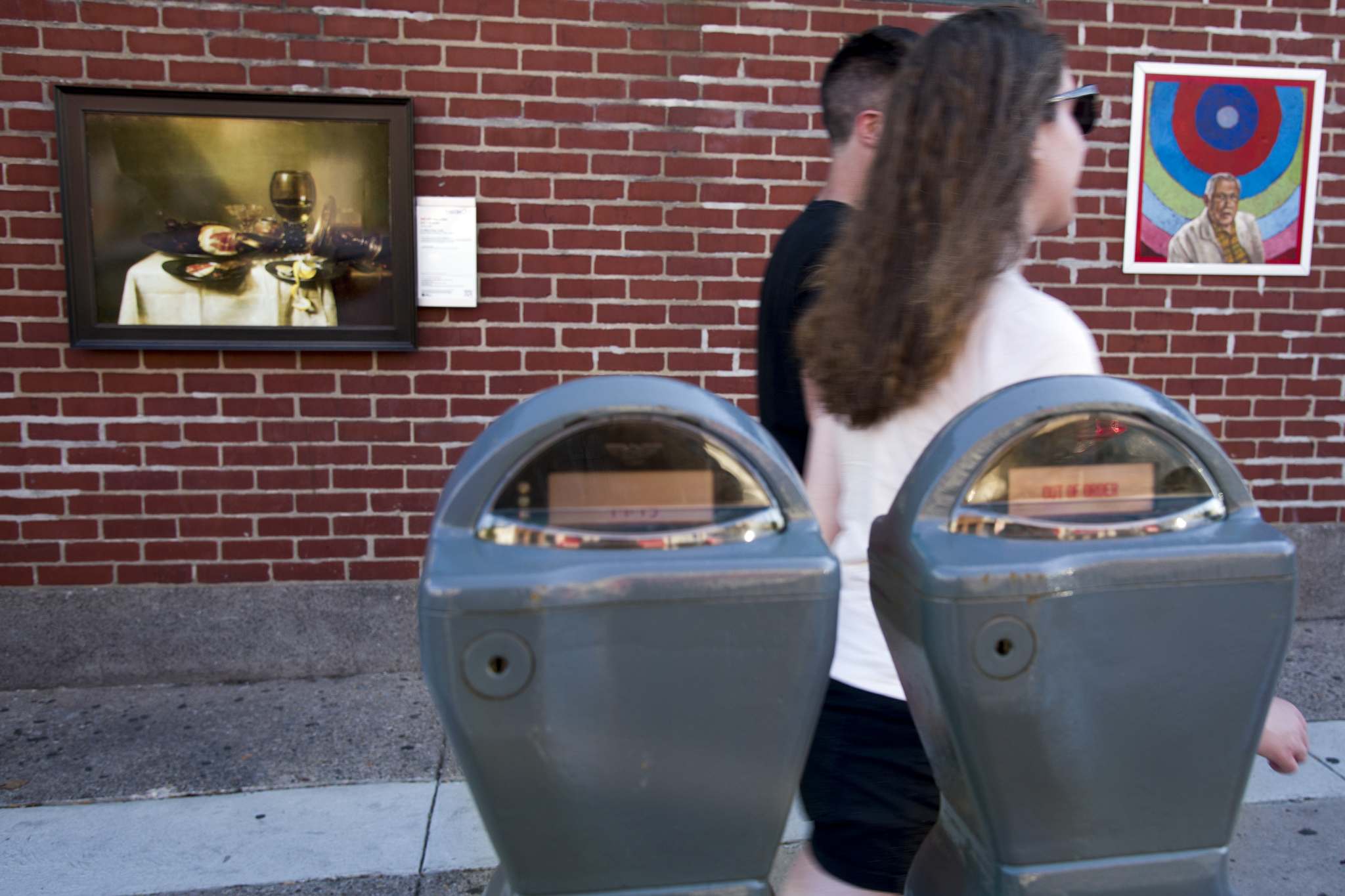 Still Life with a Ham and a Roemer, circa 1631–34, by Willem Claesz. Heda. Outside Manayunk Brewing Company, Main Street near Shurs Lane. At right is "Look Long and Look Good," 2011 - present, by Mat Tomezsko (part of a different, ongoing public installation along Main Street in Manayunk)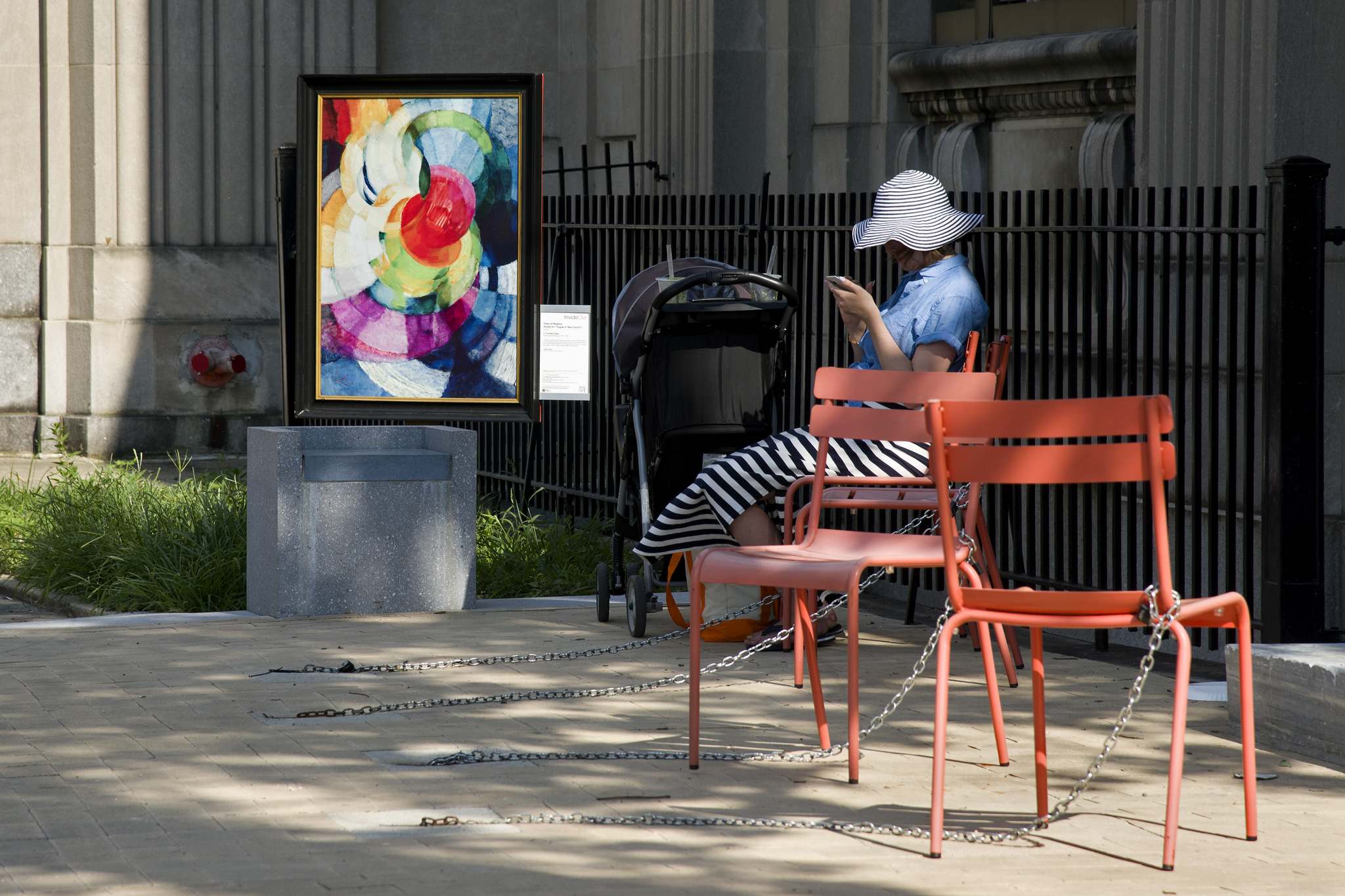 Disks of Newton (Study for "Fugue in Two Colors"), 1912, by František Kupka. Outside the Bok Building, 8th & Mifflin Streets.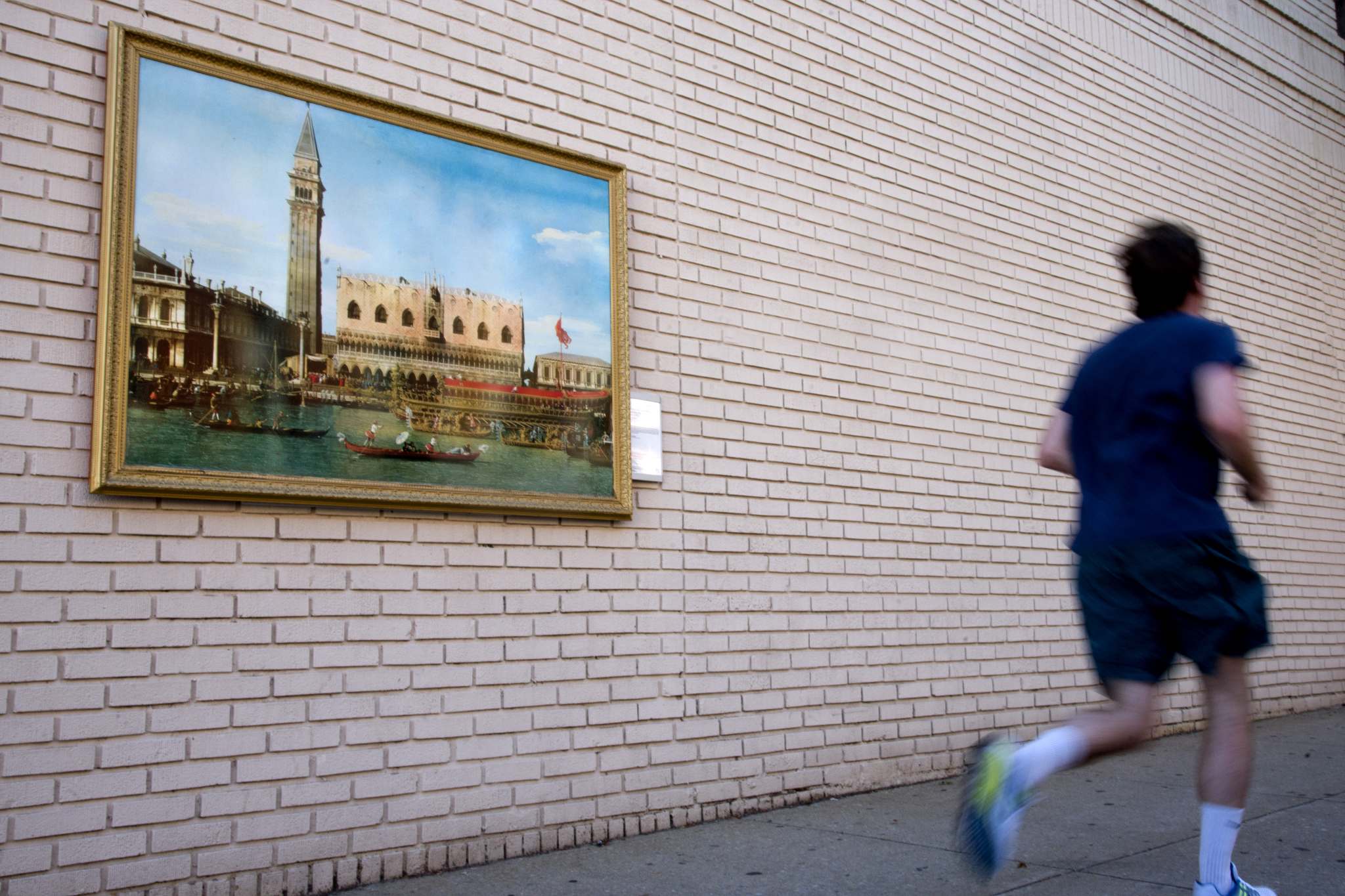 The Bucintoro at the Molo on Ascension Day, circa 1745, by Canaletto. Outside Richard's Apex Inc., Main Street by Rector Street in Manayunk.
Through August, pieces can also be seen in Haddonfield, N.J and Media. Maps and more info can be found here. Another slide show with all twenty-three of the current Philadelphia artworks can be found here.
In September, Brewerytown and Old City in Philadelphia get their turn, along with Glenside and Lansdowne in the suburbs.
Also, next weekend (July 21-23), the Philadelphia Museum of Art is offering free admission for residents of all past and present Inside Out communities. Share your zip code at the visitors' desk to see the originals of your "Inside Out" favorites – and the rest of their collection.