The spring season seems designed as an admiring tribute to Philadelphia's lively theater scene: risky drama about risky topics presented by risk-taking companies.
What follows is a thrilling combination: brand-new plays — by local playwrights, no less! — and rarely seen classic plays by Renaissance playwrights. What follows is also a thrilling combination typical of our exuberant theater community: presentations by big theater companies and small, in Center City, the suburbs, and from out of town.
Another pattern emerges. Many of the themes and plots - of both the old and the new plays - are strikingly similar. Issues of race and revenge will dominate stages in the coming months. In case anybody might have thought theater has nothing to say to the contemporary world, these shows seem likely to prove them wrong.
White Guy on the Bus (Through Feb. 19, Delaware Theatre Company). A new work by Philadelphia playwright Bruce Graham always is a notable occasion, especially when, as is the case here, it's on its way to Broadway in March. The plot revolves around a white guy on a bus who befriends a woman only to have their meeting explode into racial hostilities and revenge. (302-594-1100, delawaretheatre.org)
The Seagull (Through Feb. 19, EgoPo Classic Theater). Continuing EgoPo's Russian Masters Festival, Chekhov's moving tragicomedy is about a family of theater people who take themselves way too seriously and do one another irreparable harm. (If you saw Arden Theatre's Stupid F#*@ing Bird this season, this is the famous play it was referencing.) (267-273-1414, egopo.org)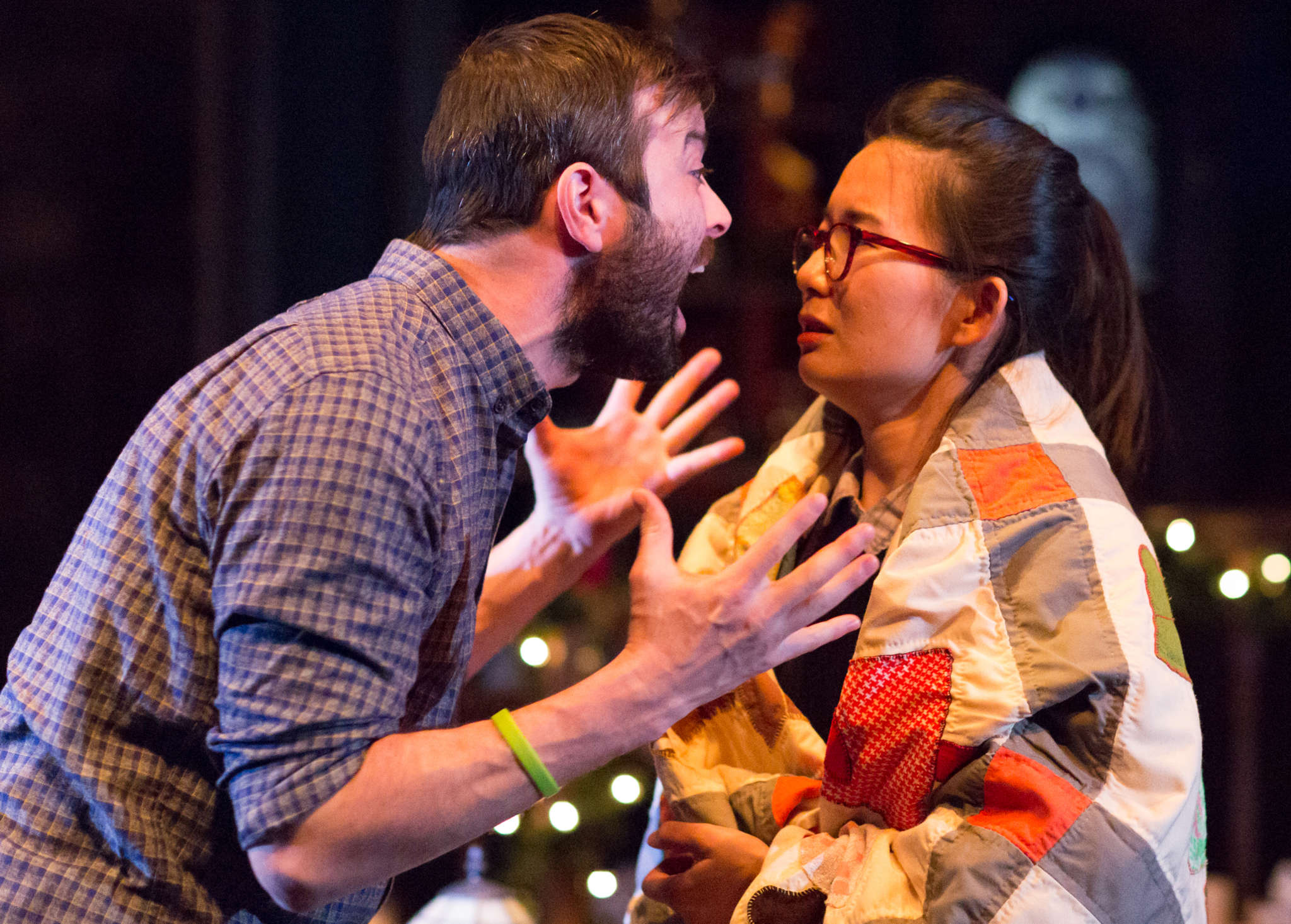 John (Through Feb. 26, Arden Theatre). Pulitzer-winner Annie Baker's new play, set in a bed-and-breakfast in Gettysburg, is a ghost story filled with unfinished ghost stories, with turns of the bizarre and the mystifying. (215-922-1122, ardentheatre.org)
The Curious Incident of the Dog in the Night-Time (Feb. 28-March 5, Academy of Music). The National Theatre's much-acclaimed production stops here on its North American tour for one week. Based on Mark Haddon's novel - chosen as 2017's One Book, One Philadelphia - the story is told from the point of view of a boy with an alternative way of looking at things. The spectacular set design allows the audience access to his mind. (215-670-2300, kimmelcenter.org)
A Midsummer Night's Dream (Arden Theatre, March 2-April 9). Matt Pfeiffer directs a cast of Philadelphia favorites in Shakespeare's fey fantasia of mechanics, fairies, asses, and two flailing pairs of human lovers. (215-922-1122, ardentheatre.org)
Coriolanus (March 9-April 16, Lantern Theater Company). Shakespeare's play portrays an ancient Rome where the populace demands radical political change. A war hero candidate and his formidable mother roil the city's class tensions and reveal fierce psychological conflicts. (215-829-0395, lanterntheater.org)
The Importance of Being Earnest (March 14-April 20, Walnut Street Theatre). Oscar Wilde's delectable comedy of manners is filled with lavish costumes, absurd love affairs, and a banquet of quotable one-liners. (215-574-3550, WalnutStreetTheatre.org)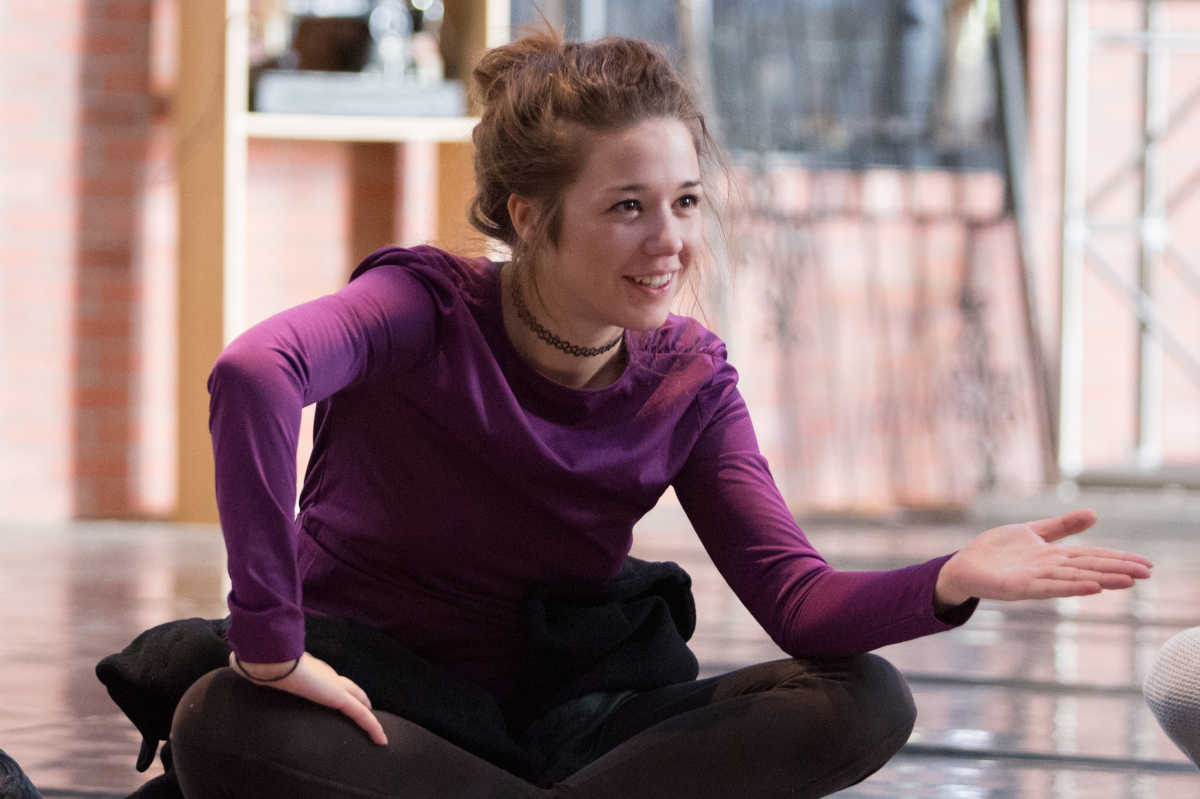 ADAPT! (March 22-April 22, Wilma Theater). A major theatrical event: Blanka Zizka has written a play that she will also direct, drawing on her experience of fleeing Czechoslovakia as a young woman. Instead of straight-up sociopolitics (collectivism vs. consumerism), we are promised surrealist adventures in an absurdist comedy. (215-546-7824, wilmatheater.org)
The Broken Heart (March 29-April 23, Quintessence Theatre Group). A powerful yet rarely seen 17th-century drama, this revenge tragedy is by John Ford (whose 'Tis Pity She's a Whore gets a reading at Philadelphia Artists' Collective on March 20, ahead of its full run in May, just in case you want to create a little course for yourself). It's about love and marriage and social class and violence, leading to, well, a broken heart. (215-987-4450, quintessencetheatre.org)
Hand to God (March 31-April 30, Philadelphia Theatre Company). This outlandish comedy is a Genesis knock-off, only here the tempter is an evil sock puppet, not a serpent. Hilarious and smart, the show's coming-of-age plot has Christianity, testosterone, and parental authority colliding. (215-985-0420, philadelphiatheatrecompany.org)
WHITE (April 27-May 21, Theatre Horizon). A world premiere of a play by Philadelphia's James Ijames, who won last year's Terrence McNally New Play Award. The drama takes up a visual artist's quest for fame and the tangled issues of race, gender, sexuality, and museum politics. (theatrehorizon.org)
The White Devil (May 3-20, Philadelphia Artists' Collective). Passion. Corpses. John Webster's hair-raising Jacobean tragedy performed by the city's premiere interpreters of classic drama. Dan Hodge and Charlotte Northeast star. A rare chance to see this 17th-century drama. (philartistscollective.org)
The Arsonists (May 3-21, Azuka Theatre). A world premiere of local dramatist Jacqueline Goldfinger's final installment in her Southern Gothic trilogy. We're in Florida, a swamp that is not just a locale but a psychosexual condition, using the Greek tragedy Electra as a springboard for her characters and plot. (215-563-1100, azukatheatre.org)
Buzzer (May 4-28, Theatre Exile). Brooklyn. Upward mobility. Black lawyers. White girlfriends. Tracey Scott Wilson's drama confronts the dangerous sociopolitics of race, drugs, and gentrification - a smorgasbord of contemporary trouble. (215-218-4022, theatreexile.org)
My Name Is Asher Lev (May 5-21, South Camden Theatre Company). Newish if not brand new, this moving drama by ex-Philadelphia guy Aaron Posner is based on Chaim Potok's acclaimed novel about a boy and his passion for painting - and the clash between his art and his religion. (866-811-4111, southcamdentheatre.org)
Project Dawn (June 7-July 9, People's Light). Another world premiere - this one the winner of the New Play Frontiers Residency and Commission program at People's Light. Seven women play multiple roles: lawyers, judges, parole officers, and the prostitutes they're trying to save. (610-644-3500, peopleslight.org)