National Museum of American Jewish History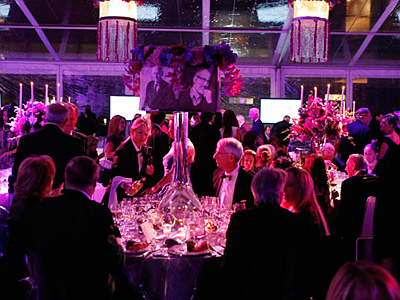 Find arts, music theater and dance news and reviews from throughout the Philadelphia region on Philly.com.
Star-studded festivities herald a Phila. museum focused on the Jewish role in American culture.

In the 1960s, a popular national ad campaign showed miscellaneous people - a wizened American Indian, a Chinese elder, Buster Keaton, an Irish cop, an angel-faced African American boy - biting into a luscious deli sandwich, with the caption: "You don't have to be Jewish to love Levy's real Jewish rye." The gist of that message - that the integration of Jews in America has helped shape the culture - is a founding principle of the new National Museum of American Jewish History. The museum, says George Ross, cochair of its board of trustees, is the first to explore how Jews have changed and been changed, given this country's unique opportunities and freedoms.
Midway through a tour last week of the National Museum of American Jewish History, deputy curator Josh Perelman paused.
While the museum's exhibits tell of Jews' success in America, the architecture is decidedly downbeat.

The recent boomlet in museums devoted to Jewish history has produced several remarkable works of architecture, the most notable being those devoted to the Holocaust.
If there's an ethnicity not in need of a museum to bear witness to its exquisitely realized ambition, it's that of the American Jew. In science, Jews lay claim to Einstein; in music, Bernstein. It's hard to think of a group that in the last century has more clearly led media and entertainment, finance and commerce.
A version of this article appeared in the Oct. 17 issue of The Inquirer. For nearly 4,000 years, the phrase has been a bedrock among observant Jews:
This is the second mall institution to make visitors pay. Will it deter families? Officials think not.

It might usher in an era of rich expansion. Or it might set loose a Pandora's Box of problems.
On the street below at Fifth and Market, jackhammers were sending out their deafening message. Inside, in the lobby of the new home of the National Museum of American Jewish History, Irving Berlin's personal piano was being jockeyed into place.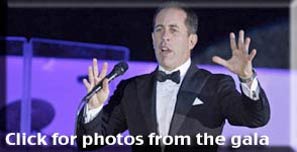 Starry night for museum's debut
By Howard Shapiro / Inquirer Staff Writer
Saturday night at the National Museum of American Jewish History - filled, really filled in the fifth-floor party area - was for celebrity, celebration, and superlatives.