'The Walking Dead': Look who's back VIDEO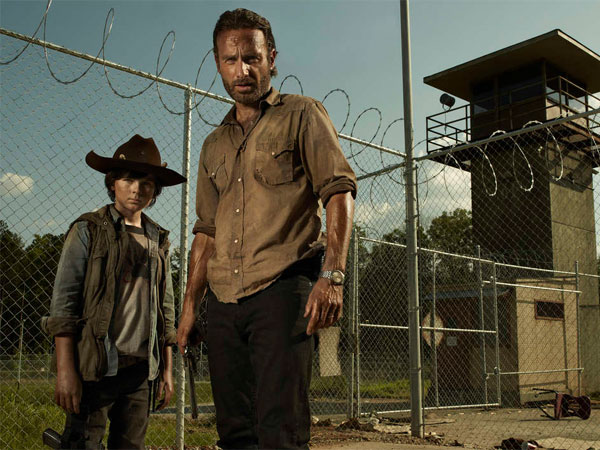 Sunday's episode ends with a looming evil presence
'The Walking Dead': Look who's back VIDEO

OK, standard spoiler alert. Although if you didn't see "Internment", Sunday's episode of The Walking Dead on AMC, I don't think it's giving much away to say that it may have been the season's most lethal. Particularly for the good guys. (Although maybe I shouldn't assume that everyone is rooting for the humans.)
But there was some wholesale zombie carnage as well, as Rick and Carl in some real ducks-on-a-pond marksman practice. Of course we can't afford to trade casualties with them.
But it was the ending that was really scary. THE POV switches outside the gates and the ominous Jaws music starts. Cue the damn kettledrums. Something evil this way comes. Who was it gazing balefully at the last refuge of civilization?
I can say no more. But watch the promo for next week that AMC just released. He's heeere!
--
Read more Dave on Demand or follow him on Twitter @DaveOnDemand_TV