What's more addictive than a Rubik's cube, more fun than Skip it!, and more fascinating than a Slinky!?
If you guessed Lite Brite, then you are wrong (although it is amazing). The true answer is the I Love the 80's (and 90's) party at Sister's Nightclub! Like totally!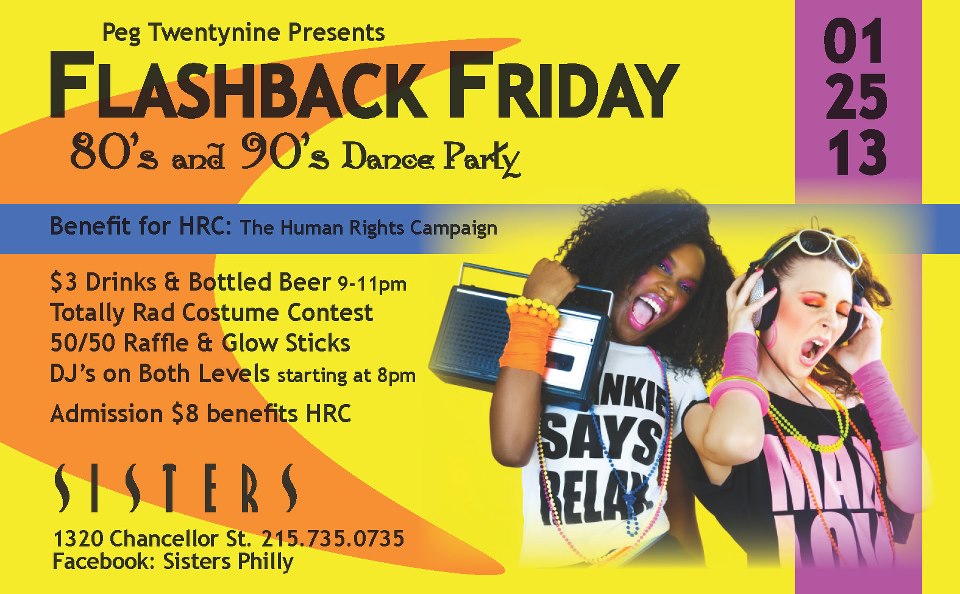 The HRC (Human Rights Campaign) will be sponsoring the dance off, which will be held on Flashback Friday, January 25th. There will be tons of super cool stuff like a costume contest (neon and teased hair is key), glow sticks (no clue, but it sounds 80's) and also a 50/50 raffle.
Of course, no Friday at Sister's Nightclub would be complete without some drink specials. Both bottled beer and well drinks are $3 from 9-11 PM.
Come join no less than two DJ's spinning on both floors, and rock that off the shoulder sweater like you mean it! (outa the way Flashdance!)
More info here
Flashback Friday: 80s and 90s PartySister's Nightclub and Restaurant1320 Chancellor St9 pm
$8 benefits HRC