On Friday, February 8th, we ventured into the depths of one of the biggest tattoo conventions in the world: The Philadelphia Tattoo Convention 2013. As two attendees with virgin skin (both Hillary, the photographer, and I are not inked), we were immediately drawn into the scene. Not only were most people covered in tattoos, but many of those who attended also had interesting piercings and other unique body alterations.
One thing we learned was that with every tattoo comes a story. Here are some of our favorite stories from the convention –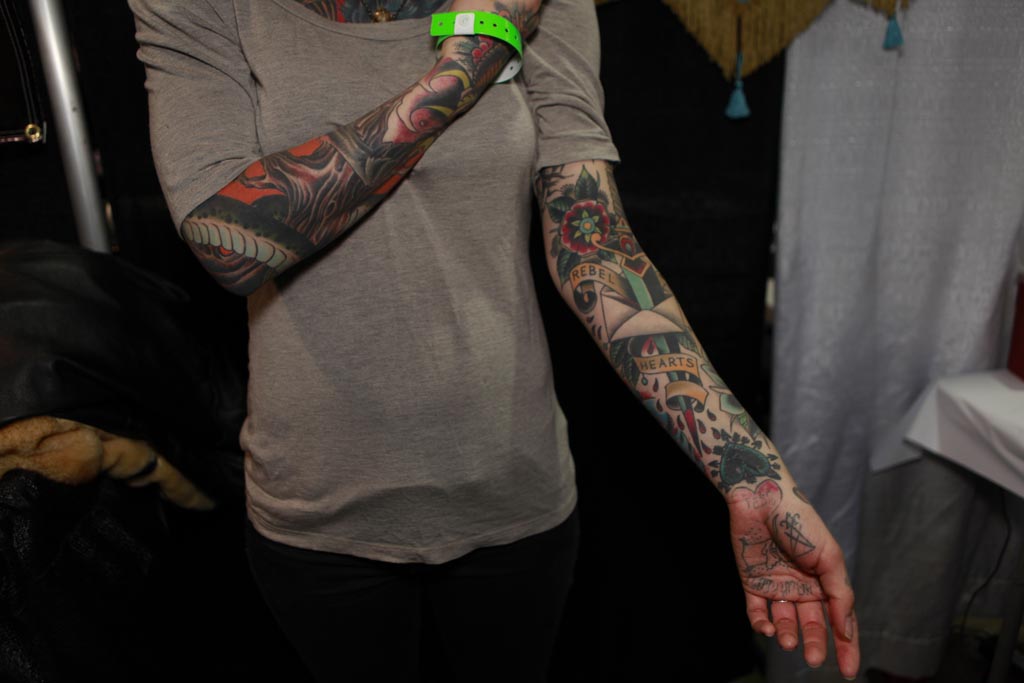 Tattoo Artist Kristy Nadine L.'s favorite tattoo is the dagger on her arm because it symbolizes her favorite band Rebel Hearts.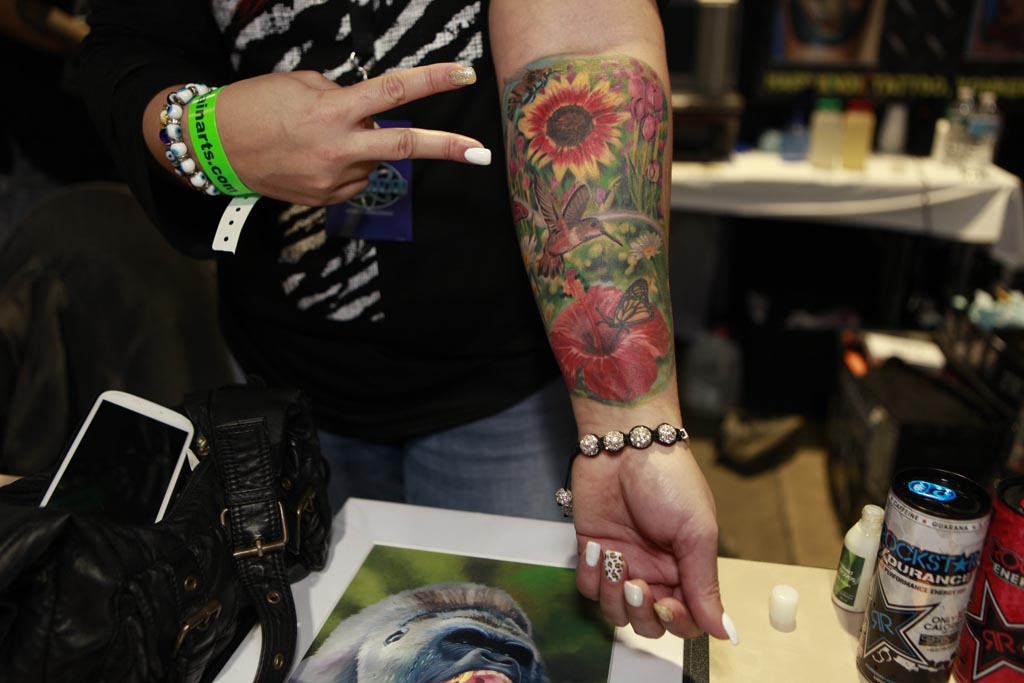 Bernice Machin's tattoo by artist Alex Rio is dedicated to her daughter and grandmother whose hibiscus flowers she remembers fondly from childhood.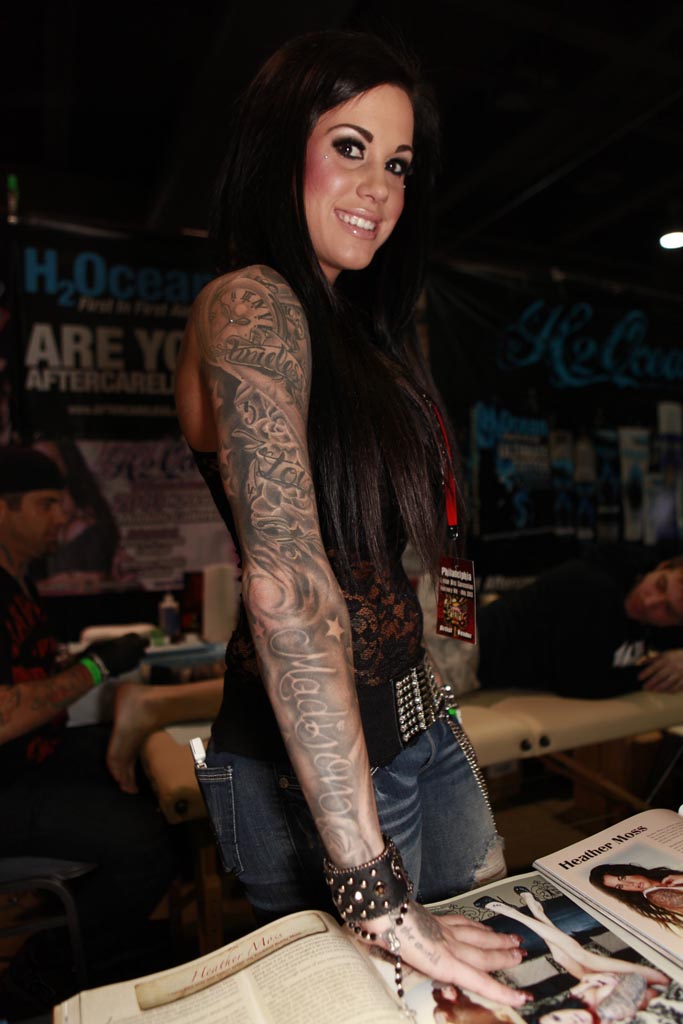 Heather Moss' favorite tattoo is the "timeless" sleeve on her arm because it incorporates her business Timeless Art, her children, husband and significant numbers/dates in her life that are peeling away from a clock on her shoulder.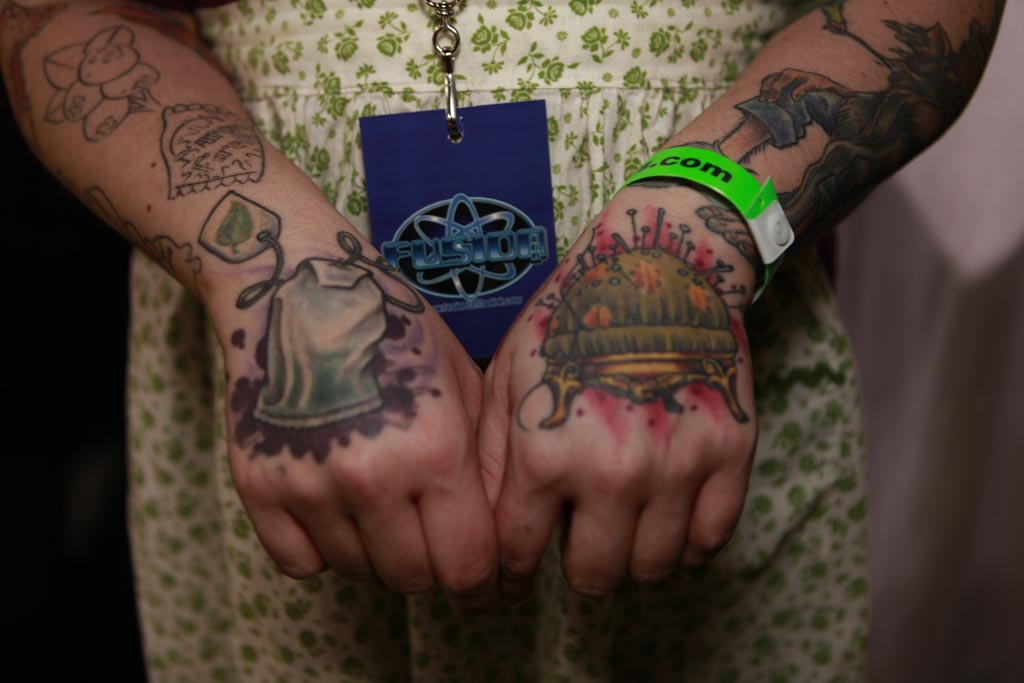 Marie Magen's favorite tattoos are the tea bag on her hand, so she can say she "tea-bagged" someone when she smacks them, and the pin cushion on her opposite hand because she loves sewing.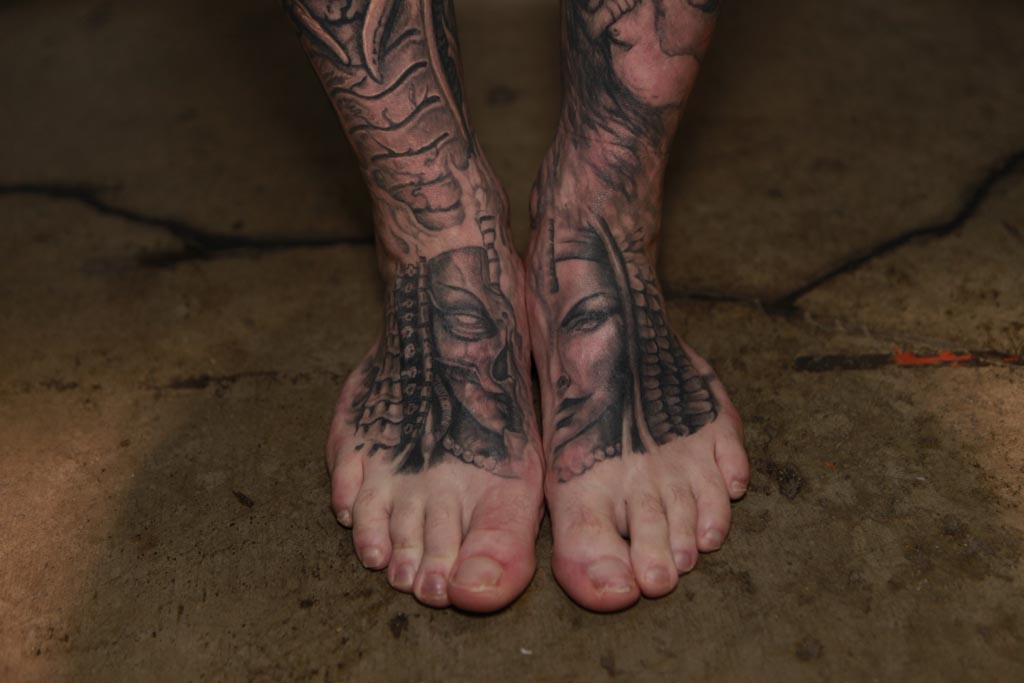 These tattoos represent the two sides of Nick Chimino's (shown above) Gemini wife.
Intrigued? You can check out the rest of the stories down below.
For another look into the convention, take a look at Portrait's of the Inked at the Tattoo Convention 2013.