When archivists look at the talent we lost in 2016 — Prince, Carrie Fisher, George Michael, etc.— they'll point to David Bowie's death Jan. 10 as one of the most momentous. Pop's most innovative artist died days after his 69th birthday and the release of his mesmerizing 25th studio album, Blackstar.
Bowie always had a strong fanbase in Philadelphia, where local youth took to him in a big way. His Ziggy Stardust and Diamond Dogs shows sold out the Tower Theatre in the early 1970s, the latter show captured on 1974's soulful David Live. That same year, Bowie set up shop at Sigma Sound Studios to record Young Americans. Other Philly recordings include bits of 1978's Stage, the video of 1983's "Modern Love" (both captured at the old Spectrum) and an often-bootlegged 1997 private show at Sigma.
Bowie's legend is in no danger of dimming, least of all in Philadelphia, where longtime fans Patti Brett, Mary Dunham-Smith, and Marla Kanevsky (known as "Sigma Kids" for camping outside Sigma Sound Studios during the recording of Young Americans) and DJ Robert Drake developed the citywide Philadelphia Loves Bowie Week, taking place Friday though next Saturday, to celebrate the Starman's birth and death. Philly Loves Bowie's events also raise awareness and funds for Children's Hospital of Philadelphia's drive to end cancer.
Here are a few picks for Bowie diehards:
Bowie-inspired beer
Beloved Doobies Bar will host a nearly all-Bowie jukebox. What would you expect from Doobies' owner, the aforementioned Patti Brett, who not only co-created this tribute, but also pushed Round Guys Brewing Co. & Pub to make Loving the Alien, a BlackStar Saison (6.3 percent), which holds its exclusive pour at her bar. "The Bowie beer, named for a song from 1985's Tonight, is brewed with Bravo, Centennial, and Simcoe hops, Candi Sugar, Rye & Wheat," Brett says. Doobies will also host a Bowie B-Day Quizzo on Sunday and a vigil Tuesday highlighted by an outdoor chalk-drawing memorial.
9 p.m. Friday, Doobies Bar, 2201 Lombard St. Free.
Candy Volcano perform Aladdin Sane
Philly's glitter-pop-oldies ensemble tackle Bowie's 1973 avant-doo-wop-metal follow-up to 1972's Ziggy Stardust in its entirety, with full feather boa and stacked heel aplomb. Ask nicely and they'll surely do other early Bowie glam-rock hits.
8 p.m Saturday, Theatre of Living Arts, 334 South St. $15-$20.
Bowie B-Day Brunch
The Thin White Duke wasn't known for eating habits, but everyone deserves a good birthday meal, so stop by Walnut Street's supper club Cibo. Manchester, England, native DJ Gareth Bird will spin all the (young dude's) hits. Cibo also will host a special Bowie edition next Friday of DJ Robert Drake's Sex Dwarf.
11 a.m. Sunday, Cibo Ristorante Italiano, 1227 Walnut St.
Lights! Action! BOWIE!
Andy Warhol built his brand on being enigmatic, but in Basquiat (1996), Bowie perfectly plays the artworld great in a humorous-yet-poignant supporting role. Yep, that's Westworld's Jeffrey Wright as the titular graffiti artist.
7:30 p.m. Monday, PFS Roxy Theater, 2023 Sansom St. $12.
Bowie Karaoke
Karaoke host Sara Sherr is to hold court Wednesday in Fishtown with nothing but Bowie all night long.
8 p.m. Wednesday, Johnny Brenda's, 1201 Frankford Ave. Free.
The Words of Bowie
The epically odd, often cut-up lyrics of David Bowie will be read aloud by a still-untold lineup of Philadelphia's finest thespians, musicians, and poets.
Time to be announced, Thursday, Free Library of Philadelphia Central Branch, 1901 Vine St. Free.
Martha Graham Cracker Cabaret
It's no surprise that the hirsute Philly drag goddess counts Bowie as an influence and proves as much during her monthly soiree.
8 p.m. next Friday, L'Etage, 624 S. Sixth St. $15-$25.
A Snowy Bowie Skate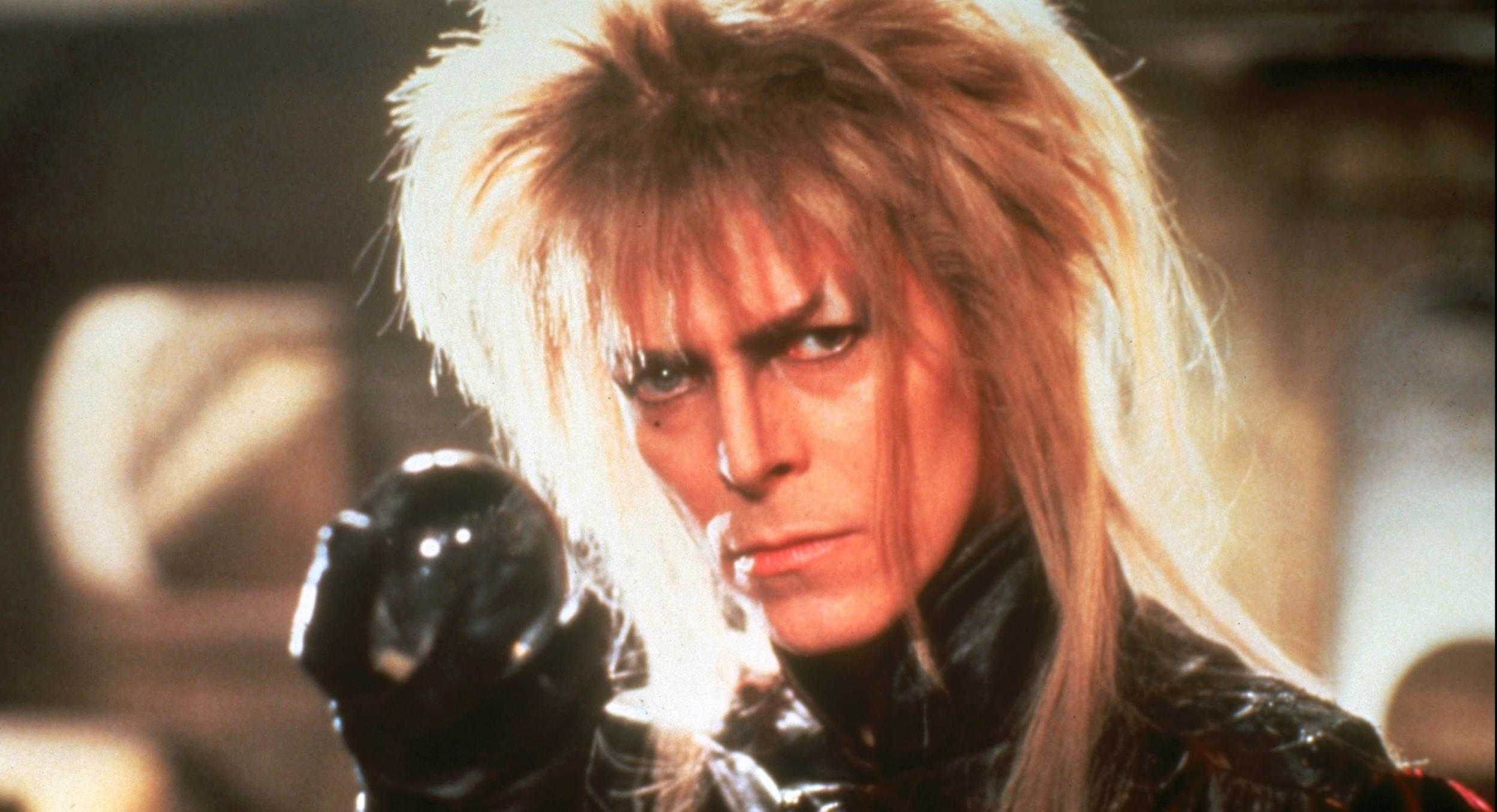 How cute is this? Bowie for the kids, with face painting, ice skating, and the Jim Henson directed Labyrinth on the screens. Starting at 5 p.m., adults are treated to Bowie concert footage and can toast with themed cocktails.
1-4 p.m. (family skate) and 5-11 p.m. (21-plus skate) next Saturday, Blue Cross RiverRink Winterfest, Penn's Landing, 101 S. Columbus Blvd. Free (fee to skate).
A Night of Stardust
To end Bowie week, some of Philly's best-loved singers (Johnny Showcase, Ginger Coyle, Richard Bush, Deanna Roisin), plus music director Dan Kaufman and Main Light's laser productions will offer a grand flourish and a silent auction benefitting the cancer division of CHOP – all in Bowie's name.
8 p.m. next Saturday, World Café Live, 3025 Walnut St. $20.
---
For tickets and information, go to www.phillylovesbowie.com.