In 1967, the city of Detroit was drastically altered. A blemish in American history, the Detroit riots lasted four days, leaving the city in a state of utter disarray.
The deterioration spread to surrounding neighborhoods, and entire streets were left empty and abandoned. It was a local artist that reclaimed Heidelberg Street: a street in the McDougall-Hunt neighborhood on the east side of the city that gradually became neglected after the riots. Tryee Guyton founded the Heidelberg Project in 1986, and converted the street into an outdoor community art environment.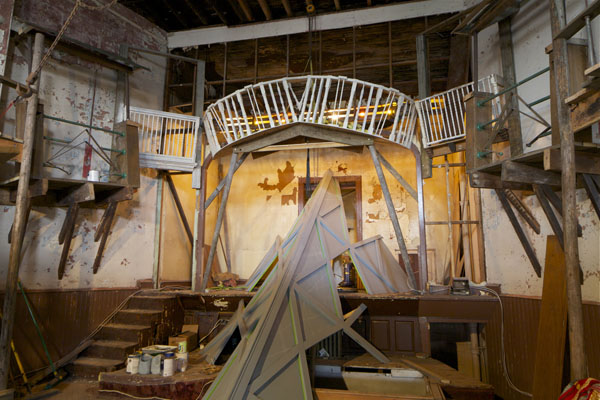 Despite two cases of demolition in the 90's and the latest arson—committed earlier this month of the projects oldest instillation, the Obstruction of Justice House—the project lives on as a beacon of social practice art, exemplifying the power of public art in the dimmest of circumstances. Like the Heidelberg Project, Philadelphia's Hidden City Festival strives to hoister this power out of the shadows of our city's ruins. Yet in order to understand the social significance of missions, like the Heidelberg Project and Hidden City, we must view them outside of the constraints of the traditional art-historian definition of art and within the blurred boundaries of social practice art.