LOS ANGELES (Variety.com) - The first photo of "Girls" star Allison Williams as Peter Pan has been revealed, courtesy of NBC's "Today."
Williams appeared on "Today" to discuss her starring role in "Peter Pan Live," which she described as "a dream come true." Far from being daunted by the prospect of a live performance, the star revealed, "we're so excited about the live part of it, I think that's what makes it so fun... it's theater but in the comfort of your own home. That's what attracted me to it, in part."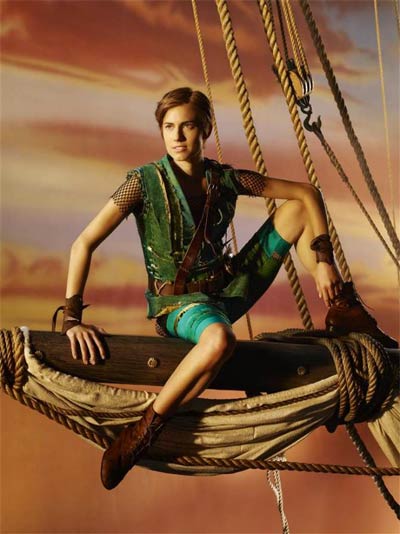 To prove her dedication to the character, Williams even offered -- "tentatively" -- to cut her hair, but luckily, the producers had other plans. "They said, 'You're welcome to do that, we're still gonna put you in a wig," she admitted.
The special, slated to air on Dec. 4, will also star Christopher Walken as Captain Hook. In the meantime, "Today's" Al Roker wanted to know whether Williams' father, "Nightly News" anchor Brian Williams, has been showing up at rehearsals to play the villain. "I cannot confirm nor deny, but I can deny that," the actress laughed. "No, he's pretty busy... I will be doing my own thing."
Describing Walken as "a personal hero of mine," Williams shared, "he is the ideal Captain Hook and I can't wait for this whole process. He makes me laugh so hard."