Remember that time you actually learned something in college - even if it is the only thing you can remember from your days as an undergrad - that is useful on a daily basis?
For me, it's the day I learned how to properly use aperture on a camera. Don't ask me why, but as long as I live, I will never forget that.
When I first heard the news of Rachel Nichols leaving the World Wide Leader for CNN - I can only assume that Ted Turner lost a bet to Mickey Mouse - the first thought I had was this: "But what about her signature style and sign-off?"
You know what I'm talking about.
That really annoying thing she does at the end of every one of her stand-ups.
Still not sure what I mean?
Just as I will never forget how to set the f-stop, Nichols will never forget that day at Northwestern when a professor scribbled on the board his proper method for signing off: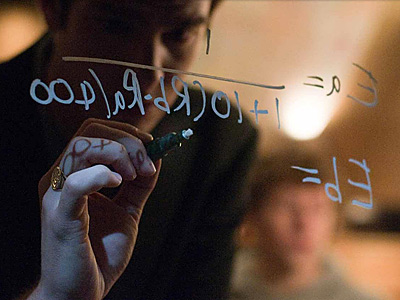 I spoke to [player, coach, etc.] and he/she told me, "[generic sports metaphor]."I'm [name], [network].
There it is.
Nichols' equivalent of Einstein's general theory of relativity. Or that scene in The Social Network when Mark Zuckerberg and Eduardo Saverin scribble their algorithm on the dorm window.
Every report - I can count the number of times I saw her stray from this one hand - Nichols sent it back to the studio in basically the same way. Considering she became one of the most well-known field reporters on ESPN, maybe that professor at Northwestern knew what he was talking about.
Or maybe, her 2001 marriage to music executive Max Nichols, son of EGOT-winning director Mike Nichols, had something to do with it.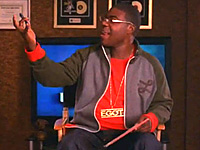 Why would that help her in television? [Good question, reader]
Oh, no reason. Except that her mother-in-law is Diane Sawyer. Ever heard of her?
I'm not suggesting Nichols is coniving enough to marry just for a chance to further her career, but I'm a glass-half-full guy. If it happened to be an added bonus, good for her to take advantage of it.
Nichols will likely find success at CNN - her first assignment will be the Super Bowl on February 3 - and that's great.
I, however, will miss Nichols' presence at ESPN. Not for the breaking news, in-depth analysis, or hard-hitting questions during her interviews, but for those 15 magical seconds at the end of her reports.
At least I know that when I need my fix of Nichols, I can call my old friend Sheil Kapadia. No one does a Nichols impersonation like Sheil.
Well, except for Rachel Nichols.