Hollywood collided with Capitol Hill for the annual White House Correspondents' Dinner Saturday evening in Washington D.C. Here are our picks for best-dressed at the fun, fashionable event, featuring some of showbiz's most-familiar faces.
Ginnifer Goodwin in H&M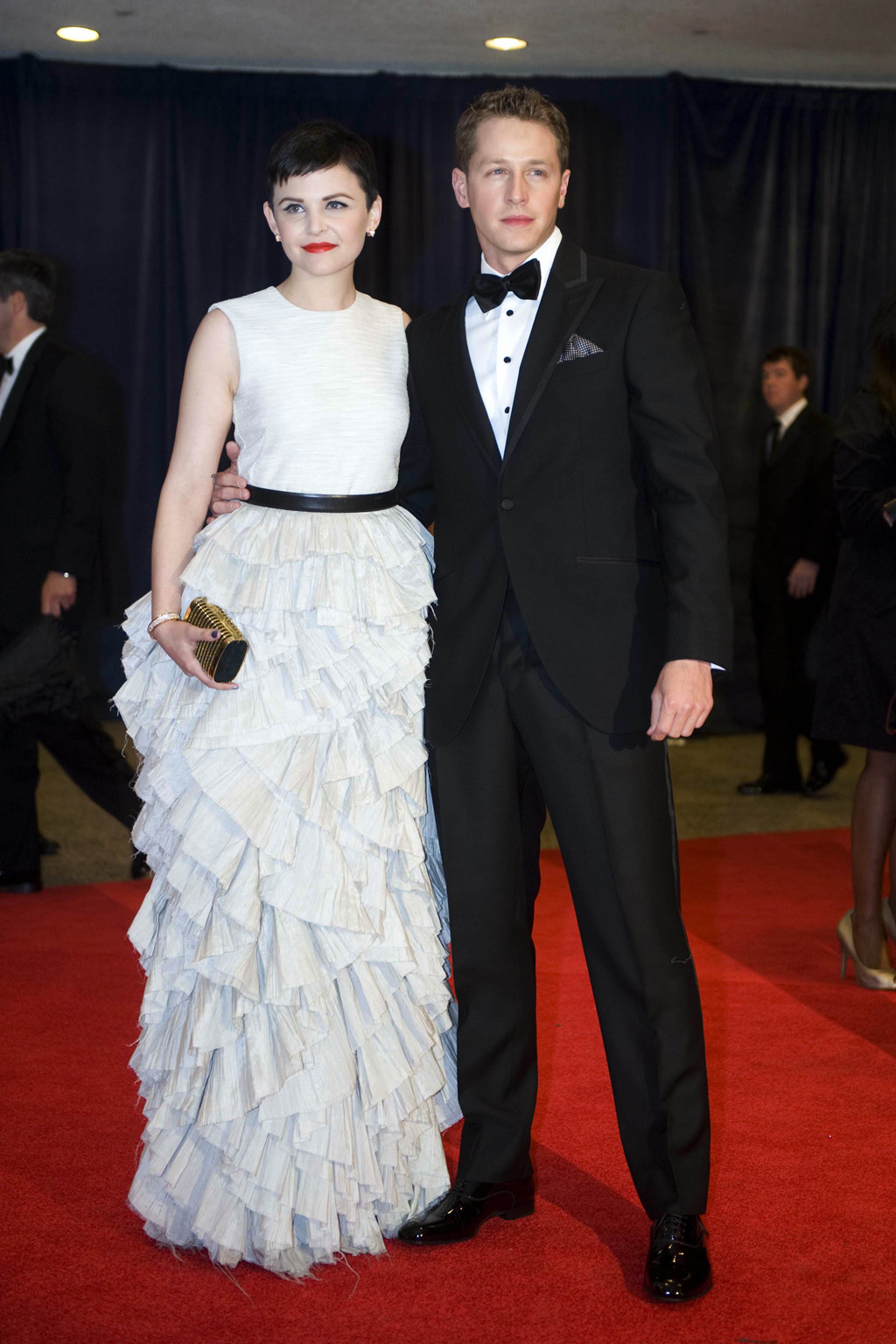 Once Upon a Time's Snow White looked picturesque beside her co-star and beau Josh Dallas in this intricate, white, ruffled, floor-length gown by H&M. The dress- part of the retailer's exclusive, eco-friendly Glamour Conscious Collection- iscomprised of organic cotton, silk and organza, according to People. If you find the loose threads trailing the red carpet bothersome, all should be forgiven with the $299 price tag.