An Ankara Bazaar is making its Philly debut. The African-centered "shop, sip, and swag" event heads Saturday to East Germantown's Lotus Academy.
Ankara, the event's namesake, is a vibrant and colorful print with intricate, often circular patterns that has captured the attention of runways and red carpets across the globe, but is most popular in West Africa.
There will be such African foods as Senegalese chicken stew, fried plantain, Nigerian jollof, the steam bean pudding, moi moi, and the Nigerian fried-dough snack puff puff. Vendors will be selling clothes, hair and skin products, African prints, and jewelry.
VIP shoppers arrive an hour before the official 2 p.m. opening for an exclusive shopping experience, a giftbag, Ethiopian wine, and meal voucher.
The event creator, Ghanaian-born and Brooklyn-based Ishmael Osekre, noticed that there was always a large Philadelphia turnout at his Ankara Bazaars in New York and Washington. He connected with Philly event planner Kim Hall Jackson, who took him around Philadelphia and showed him places like the African American Museum in Philadelphia and the Mother Bethel A.M.E Church. "Philly is a cultural destination," Osekre said, "especially for the Afrocentric experience."
Ankara was an opportunity, Osekre said, to bring together people who have a passion for the African diaspora to support small businesses and celebrate culture. Designers will be showcasing their work during two pop-up fashion shows. Between the shows will be such cultural performances as those from the Traditional African American Drummers Society, and DJ Lady FX will be spinning a mix of Afrobeat, Caribbean music, and hip-hop.
Osekre, who typically curates music events, noticed an uptick in the last few years in interest in African culture. He has many theories from the rise of African figures — actor Idris Elba, who is British born, but of Ghanian/Sierra Leonian descent; author Chimamanda Adiche, who was born in Nigeria; and Kenyan Oscar-winning actress Lupita Nyong'o — to the emergence of the #BlackLivesMatter movement. But he noticed that music was always the entry point into African culture. With Ankara Bazaars, he's trying to expand on those reference points and make African culture even more accessible.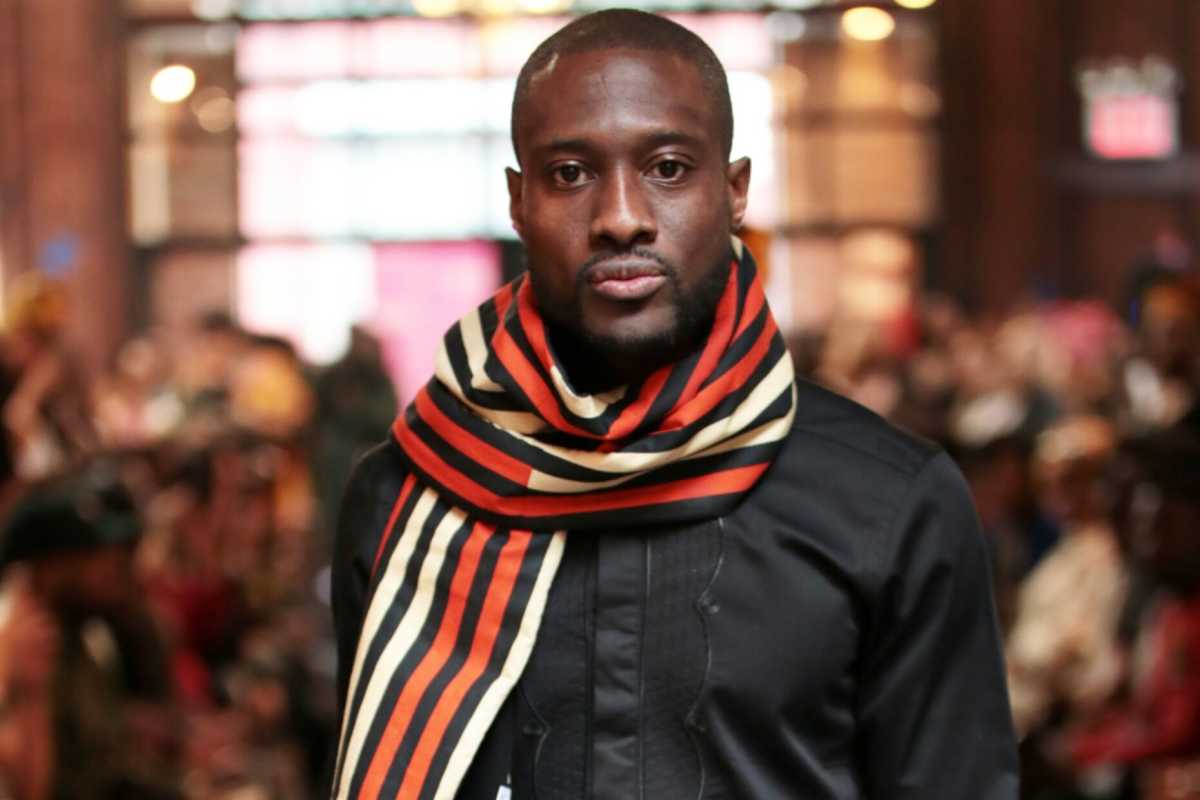 "There's so much of the culture that folks do not know about," he said.
Namely, the fashion and food of Africa. His greatest desire, he said, is "to see Africans, African Americans, and Caribbeans have opportunity to break bread and share with each other. … We can create our own lens through which we view each other. Set our own tables where we engage each other. Because these conversations are way overdue."
---
An Ankara Bazaar, 2-9 p.m. Saturday, Lotus Academy, 340 Haines St. $15 (general admission), $75.00 (VIP), ankarabazaar.eventbrite.com.