Rest in peace to Andy Williams, the easy listening singer and TV host best known for his version of "Moon River" who has died of bladder cancer at age 84. His obituary is here.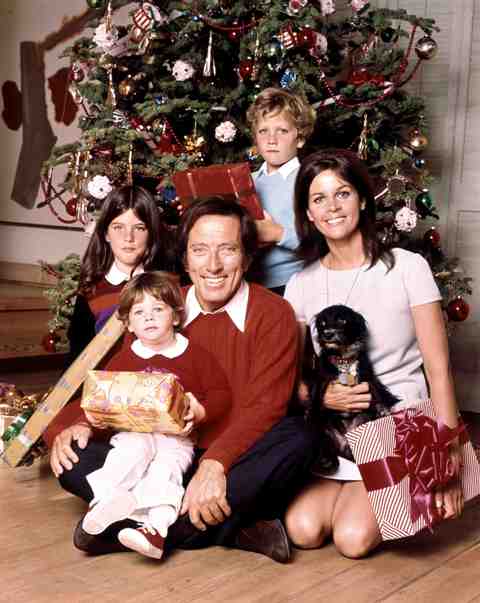 Four things of note about Williams:
1) He was involved in that creepy murder mystery triangle with his by then former French wife Claudine Longet, who used to sing with him on all his Christmas specials, and who was convicted of misdemeanor criminal negligence after fatally shooting her boyfriend Vladimir "Spider" Sabich in Aspen, Colorado in 1977. Williams and Longet were divorced by then, but Williams stood by her in her time of need. That's Williams, Longet, children and dog in the photo.