There's a story that goes a long way in explaining the sometimes turbulent history of the University of Pennsylvania's Fels Institute of Government and why it's again awash in turmoil.
About 50 years ago, Penn let new director Julius Margolis transform it from a storied trainer of many of the city's and state's public service managers into a doctoral program largely focused on quantitative, public policy analysis.
"Why should a great university," the economist is said to have explained, "want to train the grease monkeys of government?"
So the story goes as recounted by James Spady, a former Fels executive director, who came after Margolis and created the practice-focused program that has made Fels a leader at preparing people for local government careers.
That tug between theory and practice flared anew last month, as Penn ousted Fels' executive director and some staff and moved the 81-year-old school under the direction of two tenured faculty members.
The backlash has been swift and steady: Students, calling the sudden change "damaging," threatened to leave. One alumnus halted his recurring donations; others said they would stop giving. Graduates, past administrators and supporters, including former Gov. Ed Rendell, have questioned the move.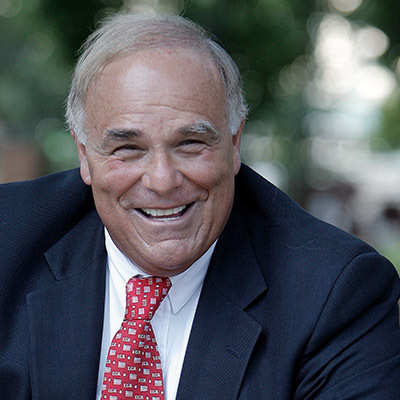 Underlying the issue are broader questions about prestige and achievement at a university that considers itself in the conversation with the nation's best, and wants its school to be a launching pad for national and world leaders, not only students aiming for City Hall and state offices.
Questions have also swirled about whether its students should be taught more by tenured faculty or practitioners on the front lines of government.
"We're an academic institution," said Richard Gelles, a professor and former dean of Penn's School of Social Policy and Practice and one of the observers who have watched tensions play out. "We're not the Philadelphia Library guest lecture series."
Fels offers a part-time executive master's degree of public administration and a full-time MPA. Roughly 30 are enrolled in each. Among the courses are public communications, public finance and public policy, government relations, and the science of politics. Its teaching staff has included campaign managers and pollsters, nonprofit leaders and fund-raisers, legislators, even Mayor Kenney. Annual tuition for the full-time, two-year program runs $40,644.
Over the years, Fels has not fared as well in rankings as Penn would have liked.
In 2018, it placed 52nd in U.S. News and World Report's best graduate public affairs programs, though those rankings are based solely on peer assessments by deans, directors, and department chairs. Harvard's Kennedy School was number four and Princeton's Woodrow Wilson School of Public and International Affairs tied for ninth (Indiana University Bloomington was first.)
In a 2015 ranking by Best Value Schools, which looked at student-to-faculty ratio, degree options, internship and career services and rankings, Fels placed 25th. Harvard was first, Princeton fourth.
Their programs are larger, free-standing schools, but Penn hopes to rival them by expanding tenured faculty's role and placing Fels under the direction of political science professors Matthew Levendusky and John Lapinski.
"When you look at its educational program and compare it to many others, we can do better and frankly we must do better," said Steven J. Fluharty, dean of the school of arts and sciences, which oversees Fels.
Fluharty isn't alone in that thinking.
"You can't have an Ivy League school that has a 52nd-ranked program," said Ronald G. Ehrenberg, director of the Higher Education Research Institute at Cornell University. "Everything we do, we have to be good at."
Cornell, also an Ivy League school, several years ago moved its public affairs institute into the College of Human Ecology, to align it with Cornell's research mission and get better promotion. Cornell's program most recently ranked 34th in U.S. News.
Alumni and former Fels leaders say rankings don't reflect Fels' success.
"A purely academic program," said Donna Cooper, a former top Rendell aide and Fels graduate, who heads Public Citizens for Children and Youth, "would never have had that track record of stellar graduates who have gone on to run important institutions."
Fels alumni include former Philadelphia Mayor Wilson Goode, former Pennsylvania Gov. George M. Leader, State House Majority Leader Dave Reed, and several members of the new Philadelphia school board.
"I don't know why there are changes necessary," said Rendell, who has taught at Penn and hired Fels alumni for his mayoral and gubernatorial staffs, including Michael Masch, his budget director, and Greg Rost, his chief of staff in Philadelphia and now a top Penn executive. "I think Fels does a very good job with the way they educate their students and the students they graduate. I have nothing but high praise for every single Fels graduate that I've had work for me."
Several former Fels employees, including three executive directors — Spady, now retired; Christopher Patusky, vice chair of a biotech company, and David Thornburgh, who heads the government watchdog group Committee of Seventy — are concerned that Fels' longtime emphasis on the practical is being abandoned for more esoteric, quantitative instruction in conflict with the institute's founding mission.
"It's important to me that they not throw this away again," said Spady, 85, who ran Fels from 1982 to 1996.
Giving students 'dual competency'
It was the mid-1930s, and Pennsylvania was experiencing widespread government incompetence and corruption.
Enter Samuel S. Fels, a Philadelphia soap manufacturer who wanted to improve city and state government. He started the institute with the intent of training city managers and civic leaders.
Over time, its mission broadened to preparing leaders for a wider range of jobs in government, politics and non-profit organizations.
In the 1960s, Penn brought in Margolis to create a public policy program that would rival Harvard's, Spady said.
That plan attracted fewer students and was costly. Under Spady, Fels emphasized  "dual competency" — academics plus management, negotiations, and political skills.
But, Gelles said, Fels has suffered from not having full-time faculty appointments, relying on public practitioners or professors from other departments. Practitioners are good, but they don't make up for having the expertise and political power of tenured faculty, who get resources and attention, he said.
He also suggested Fels would have thrived more if it was moved from Arts and Sciences to the social policy school, which has a similar program and faculty who could teach in it  — a move he advocated as dean. He surmised that Arts and Sciences didn't want to lose the hundreds of thousands in tuition that Fels brings in.
Fluharty, the arts and sciences dean, argued that Fels belongs there and said revenue it brought in was re-invested in Fels.
He contends the changes at Fels have been misunderstood, that Penn wants to keep practitioners as teachers but add tenured faculty to bolster the program.
While the program has turned out local and state government leaders, Fels also needs to prepare students for a national and world stage, he said.
Meanwhile, Penn has paused admission into the full-time MPA for one year. The program will be condensed from two years to one, stirring questions about things such as internship opportunities.
"I feel like they are drastically changing the reasons that at least my class chose Fels," said Miles Owen, 30, a 2018 graduate of the full-time program.
In a letter, Fels students asked Fluharty and faculty leaders to explain the changes and assure they will get the same level of career and academic advising, as well as "options for transferring or program fee refunds for students who no longer feel the program meets their needs."
"Our trust has been shaken," said Brian Majewski, 44, a student in Fels' executive program.
Several alumni said they will stop giving.
"I'll withhold any further donations until I am convinced that the program has the full support of the school of arts and sciences and is training people for public service," said Patusky, a 2001 graduate and former executive director who has given $40,000 in the last eight years.
Lee Feldman, past president of the International City/County Management Association, said there aren't many similar training options and Fels' focus should be preserved.
"I learned more from the practitioners than I did from the standing faculty," said Feldman, a 1986 alumnus and city manager of Fort Lauderdale, Fla.
Students said they support some program improvements, but Penn's process to institute changes hasn't fostered confidence, especially considering Fels teaches how to manage change.
"It is quite ironic," said Majewski, "that the process to redesign Fels and the MPA program seems thus far to serve as a case study in exactly how an institution should not manage change, especially vis-a-vis the program's current students – arguably one of its core stakeholder groups."
The new faculty leaders — Levendusky and Lapinski, who also serves as director of the elections unit at NBC News — said they want to keep what's great about Fels and bring in more resources.
They envision a formal mentoring system for students and plan to hire professors of practice, who have worked in public policy. They also see more opportunities for tenured faculty and practitioners to interact and coordinate class work.
There will be internships, as well as better advising and job placement opportunities, they said. The full-time program's new one-year format will give students the flexibility of completing a degree sooner, they said.
"Penn is a top university," Lapinski said, "so we want to be a top-caliber public administration program that's still small."