What does
Barack Obama
Tom Wolf
Sister Mary Scullion
Cokie Roberts
Jodi Picoult
Lin-Manuel Miranda
have in common with
Lin-Manuel Miranda
Jodi Picoult
Cory Booker
Brandon Stanton
Barack Obama
Tom Wolf
?
SCROLL

DAVID SWANSON / Staff Photographer
Britt Walden, Caroline Power, and Emilia McKee Vassallo receive degrees from the Beasley School of Law in the Liacouras Center during graduation ceremonies Thursday, May 15, 2014.
What does
Barack Obama
Tom Wolf
Sister Mary Scullion
Cokie Roberts
Jodi Picoult
Lin-Manuel Miranda
have in common with
Lin-Manuel Miranda
Jodi Picoult
Cory Booker
Brandon Stanton
Barack Obama
Tom Wolf
?
They are commencement speakers this year in our area.
Tears, joy, and "Pomp and Circumstance" are universal; other traditions, including senior class gifts, speaker selection, honorary degrees, and even the number of ceremonies vary by school.
As thousands of students across the region prepare to graduate, The Inquirer surveyed colleges about their plans.
Many area schools will have only one speaker. Haverford College has two, Swarthmore College three.
Rowan University is preparing eight ceremonies — each with its own speaker — and Penn State has them all beat, with 13 ceremonies and speakers at its main campus.
Some schools, including La Salle University, choose a student to deliver the keynote. Others, including Temple, invite notable alumni to return to campus to advise graduates.
And then there are the high-profile speakers: President Obama at Rutgers-New Brunswick, ​Hamilton writer Lin-Manuel Miranda at the University of Pennsylvania, Humans of New York founder Brandon Stanton at Kean University.
Politicians are also in the mix, including Gov. Wolf (Dickinson College, Franklin & Marshall College), N.J. Sen. Cory Booker (William Paterson University), and former Pa. Gov. Tom Ridge (Penn State's College of Information Sciences and Technology).
The first ceremonies begin Friday and run into June.
Reuters
Barack Obama
Rutgers-New Brunswick (May 15)
The 44th president of the United States began his term in 2009 and was re-elected in 2012. He got his start as a community organizer in Chicago before receiving his law degree from Harvard University. He served in the Illinois Senate from 1997 to 2004.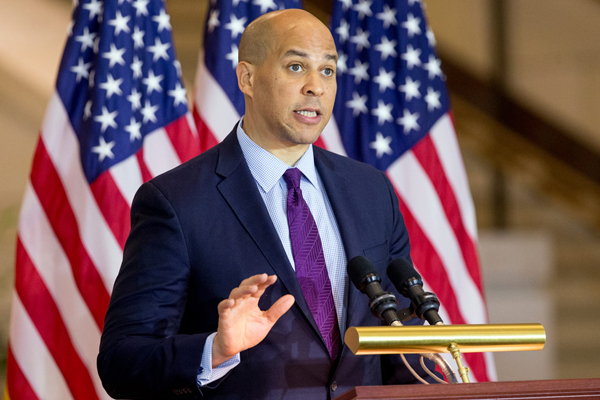 AP Photo
Cory Booker
William Paterson University (May 20)
A Democrat from New Jersey, Sen. Booker began his political career in 1998 when he was elected to the Newark City Council. He became Newark mayor in 2006 and was re-elected in 2010. He was elected to the U.S. Senate in 2013.
Matthew Murphey / University of Pennsylvania
Lin-Manuel Miranda
University of Pennsylvania (May 16)
A composer, lyricist and actor, Miranda won a Tony and Grammy for his work In the Heights. This year, he received another Grammy and the Pulitzer Prize for drama for his Broadway musical Hamilton, the story of Alexander Hamilton.
Reuters
Deesha Dyer
Community College of Philadelphia (May 7)
She serves as special assistant to President Obama and White House Social Secretary. Dyer grew up in Philadelphia and attended the Milton Hershey School. She started working at the White House while still a CCP student. She earned an associate's degree in 2012.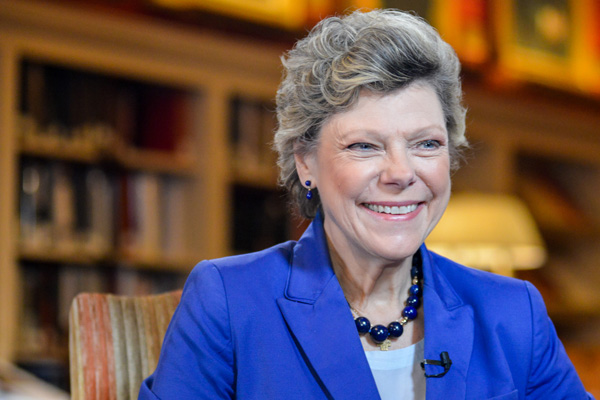 ABC News
Cokie Roberts
Gettysburg College (May 15)
A political commentator for ABC News and a senior news analyst for NPR, she has won numerous awards, including three Emmys, over her 40 years in broadcasting.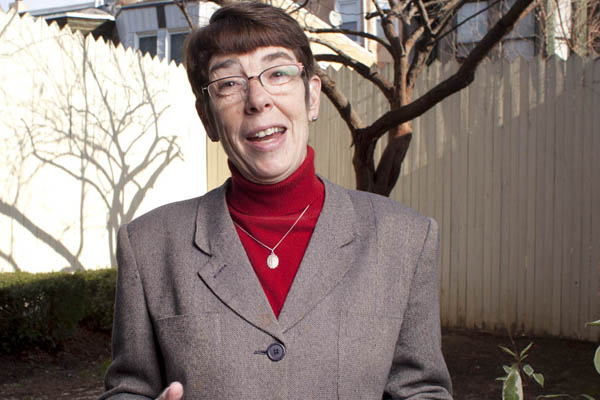 ED HILLE / Staff Photographer
Sister Mary Scullion
Rutgers - Camden (May 19)
She is co-founder of the Philadelphia-based nonprofit Project HOME, which fights homelessness and poverty by offering assistance with housing, health care, education and employment.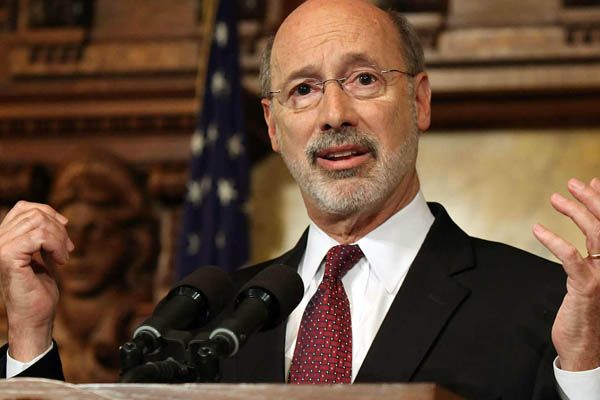 AP Photo
Tom Wolf
Dickinson (May 22) and Franklin & Marshall College (May 7)
Wolf, a Democrat, is in his second year as governor of Pennsylvania. He previously ran his family's building materials company in York and served as secretary of revenue under Gov. Rendell.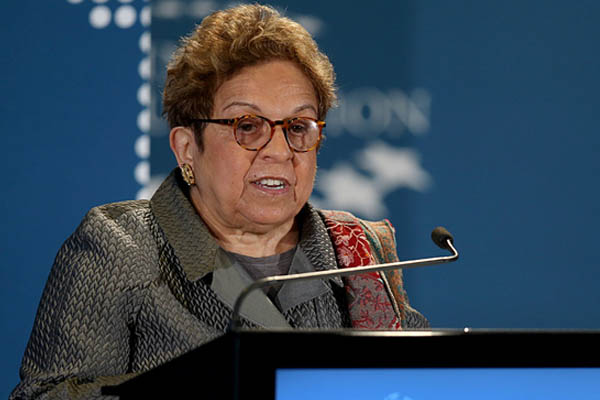 Getty Images
Donna E. Shalala
Drexel University (June 11)
She is president of the Clinton Foundation and served as U.S. Secretary of Health and Human Services from 1993 to 2001. She served as president of the University of Miami from 2001 to 2005.
| School | Commencement speaker | Title | Date | Grads |
| --- | --- | --- | --- | --- |