2008
JUNE
Ackerman's superintendency begins.
2009
FEBRUARY Ackerman introduces "Imagine 2014," her five-year strategic plan and the blueprint for the rest of her superintendency. She declines to put a price tag on the plan.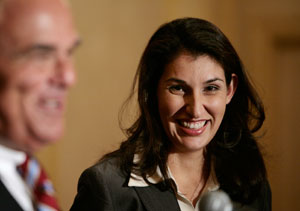 AUGUST School Reform Commissioner Heidi Ramirez resigns. Ramirez had been the most outspoken member of the SRC, frequently clashing with Ackerman.
DECEMBER Asian students are beaten in racially motivated attacks at South Philadelphia High. Ackerman draws controversy for her response and the length of time it takes her to address the matter. Multiple investigations follow, including one by the U.S. Department of Justice, which ultimately results in a consent decree requiring changes.
2010
JANUARY The Philadelphia Federation of Teachers signs a three-year contract that is hailed as a national model for collaboration between a big-city school district and a teachers' union.
Ackerman announces a Renaissance Schools initiative, which will overhaul the lowest-performing schools either as charters or district schools with extra resources and longer school days and years.
SEPTEMBER The first Renaissance charter schools and Promise Academies (district turnarounds) open.
President Obama visits Masterman and personally commends Ackerman for her work in Philadelphia.
OCTOBER Ackerman wins the Superintendent of the Year award from the Council of Great City Schools.
NOVEMBER An Inquirer story details Ackerman's involvement in giving a $7.5 million emergency contract for security cameras to a minority-owned company. Federal investigators have spoken to several current and former employees about district contracting procedures, sources say. An internal investigation clears Ackerman of wrongdoing in the matter.
2011
FEBRUARY Ackerman says the district will have a budget gap of at least $400 million for 2011-12, which later balloons to $629 million.
The SRC approves a one-year extension of Ackerman's contract, through 2014.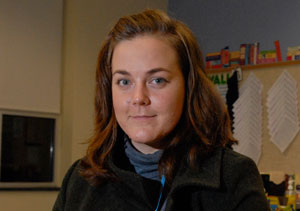 Audenried English teacher Hope Moffett is removed from the classroom and sent to a so-called "rubber room" after she speaks out against Ackerman's decision to turn her school over to Universal Companies Inc. as a charter.
MARCH Controversy erupts over a private meeting between SRC Chairman Robert L. Archie Jr., State Rep. Dwight Evans, and others over who will run MLK High. Ackerman says she did not know about the meeting.
A seven-part Inquirer series finds that more than 30,000 serious incidents had occurred in city schools during the previous five years. On any given day, 25 students, teachers, or other staff members were beaten, robbed, sexually assaulted, or victimized.
MAY Teachers at Roosevelt Middle School tell The Inquirer they suspect cheating on state exams.
JUNE After a contentious series of hearings on the budget, City Council agrees to raise taxes to give the district $53 million.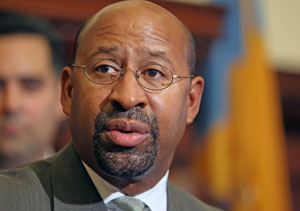 Blindsiding Mayor Nutter, Ackerman says funding has been found for full-day kindergarten. In turn, Nutter demands an "Educational Accountability Agreement," giving the city unprecedented access to the district's operations. Though Ackerman says she welcomes the agreement, it is viewed by many as a slap on the wrist for her.
More than 2,700 district employees are laid off to balance the budget.
JULY A state report flags dozens of district schools for possible state test score irregularities. The district says 13 schools bear further investigation for possible cheating.
AUGUST The district announces it will scale back on Promise Academies, opening three new ones instead of 11 in September.
After a summer of speculation, Ackerman is bought out of her contract for $905,000, including $405,000 in private, anonymous donations.