Bingo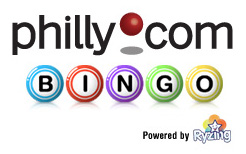 Play Bingo games. Win prizes. Support local Philadelphia charities.
Merl Reagle has been called "the best crossword puzzle creator in America" by Games magazine. His popular syndicated crossword, which has been described as having a

Far Side

sense of humor, appears every Sunday in the

Philadelphia Inquirer

,

Los Angeles Times

,

San Francisco Chronicle

and many other major newspapers.