Given the hostility toward them in some quarters (hello, President Trump), do Muslim immigrants face the bigotry that blocked the path of another religious minority, Jewish immigrants?
No, say the Muslim academics I asked. In fact, Muslims may be the "new Jews" in the sense of the socioeconomic success they have achieved in America.
Jews arrived in great numbers roughly from the 1880s to the 1920s, and like the Irish before them were routinely restricted from some occupations, from housing, from a wide range of social and professional clubs, from many universities.
Later-arriving Muslims suffered hardly at all, in the opinion of Muslims I asked.
In universities, "there was a Jewish quota and they were less politically correct about it than today," says Muqtedar Khan, professor of political science and international relations at the University of Delaware. "Now the poisonous nature of the discrimination doesn't exist." Khan immigrated to the U.S. from India in 1992.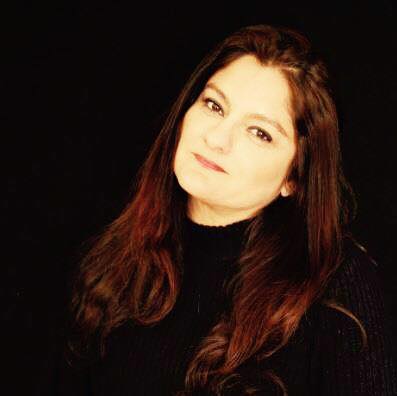 "America once was very hostile against Jews," Khan says. "Muslims have not faced that."
Other immigrants, such as those from Germany, Italy, and Asia, often got the cold shoulder, too, but it was not as severe. The U.S. always has been a little bipolar on immigration — elated at the idea of a Land of Immigrants, but some of us not so keen when the new arrivals don't look like us.
Muslims are the latest to arrive in numbers, and they carry the additional burden of being associated with terrorism. "Bad luck," as with Japanese immigrants in California at the outbreak of World War II, observes Jacob Bender, executive director of the Philadelphia chapter of the Council on American-Islamic Relations. For Muslims, 9/11 created "a level of suspicion that was heretofore unknown to their community." Bender happens to be Jewish.
•
Jews are America's largest religious minority, which sounds like a lot but is misleading. Jews are a tiny 1.8 percent of the population, followed by Buddhists at 1.2 percent and then Muslims at 0.9 percent. All these figures are for 2010 and reported by the nonpartisan Pew Research Center.
It is estimated that Jews in the U.S. will decline to 1.4 percent by 2050, surrendering second place to Muslims, who will be 2.1 percent of the population, due mostly to higher birthrates and immigration.
Barriers isolating Jews and other minorities were dismantled by the Civil Rights Act of 1964, says Mehnaz M. Afridi, a Pakistani Muslim who is a religious studies professor at Manhattan College in New York City.
"The difference between Jewish and Muslim immigrants in the 20th century was, Jews were escaping intolerable conditions in Europe, while the first wave of Muslim immigrants were professionals seeking economic opportunity, while a later wave was escaping war in their home countries," says Afridi, who heads the Catholic college's Holocaust, Genocide, and Interfaith Education Center.
"The height of immigration can be mapped through war and economic depression," she says.
Afridi says Muslims "absolutely" have achieved economic and social success.
More than just "success," I'm told by Anouar Majid, vice president for global affairs and communication at the University of New England in Portland, Maine.
"The reality is in the United States, Muslims are very prosperous for the most part — their average income exceeds that of most Americans," says Majid, a Muslim born in Morocco.
"They have freedom that is not available to them in the Muslim world, or in Europe, where discrimination against Muslims is real," he says.
"The American Muslim is the most successful, best educated … in the world," Majid says, adding that is especially true for American Muslim women, "who are the most successful and most liberated … in the world."
The least liberated American Muslims were the ones who arrived here first, as slaves, notes Afridi. They had no choice, and through centuries of enslavement lost contact with their religion.
A distinction among Muslim immigrants is drawn by CAIR's Bender: "The South Asian population came to some extent much better educated" and has prospered, he says.
"The Middle East is a different experience," he says. "Many came to escape the turmoil of wars."
Safety, opportunity, freedom — those are the magnets that have attracted immigrants to the United States for more than 200 years. Muslims arriving now are not so different from the immigrants who preceded them.