Take a bao, everyone
Steamed buns, or bao — those gloriously pillowy-soft rounds of deliciousness — have long been making their way from dim-sum houses onto other menus. I'll tell you about bao renditions and other street food at a new Taiwanese spot in Center City, as well as other buns worth a bite. I also have word on what may be the most gorgeous restaurant to open on the Main Line in memory, as well as a corner bar deep in South Philly that turns out brunches with a Polish twist. There's also the sushi donut (!) that I found in Center City. Wine writer Marnie Old discusses a bargain rosé from Argentina, and critic Craig LaBan offers recommendations on Japanese curry in his Q&A. And if you require more food news, click here and follow me here and also here. Email me here with suggestions/questions/etc. If someone forwarded this free newsletter to you and you like what you're reading, sign up here and you'll get it every week.
---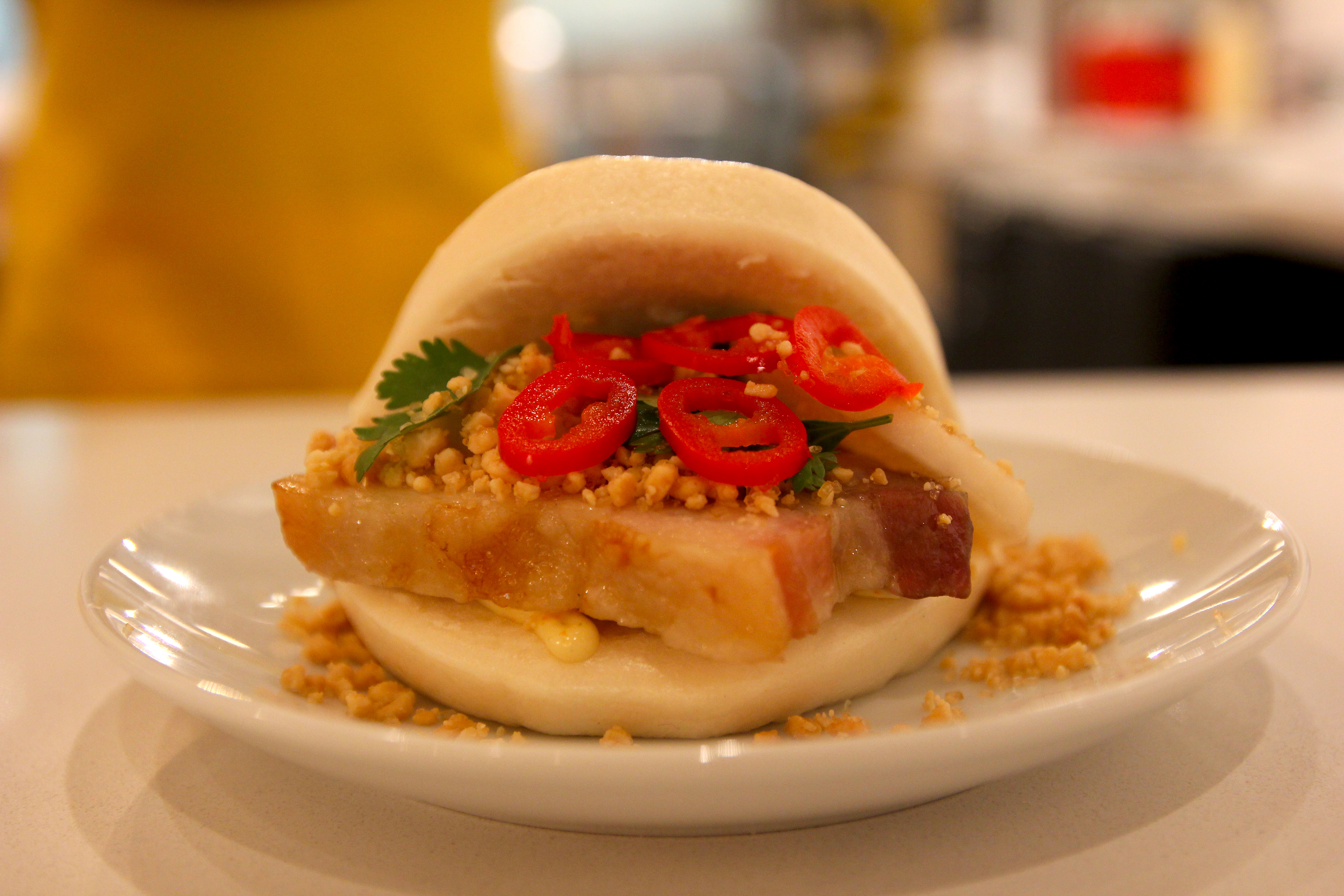 How bao dah?
As the daughter of Taiwanese immigrants, Judy Ni grew up in New Jersey eating snacky dishes such as potstickers; the steamed buns known as gwa bao; and the steamed, crepe-like spring rolls known as ruen bing. After picking up fine-dining management experience — and marrying a chef, Andy Tessier — the onetime Wall Streeter is in the soft-opening phase of the fast-casual baology (say it "BAU-logy"), at 1829 JFK Blvd. Andy cooks quality ingredients — free-range chicken, Berkshire pork belly, organic mushrooms — and since you order by the piece, sub-$10 meals are possible. Do not miss the gwa boa, especially the pork belly and fried chicken. Bonus: While you wait, you'll get a dose of Judy's Taipei personality. Baology now is open only from 11 a.m. to 2 p.m.; dinner is on the way, too. Chinatown, meanwhile, has plenty of gwa-bao action. There's the newish Bao Bar, inside Chinatown Square food hall (1016 Race St.), which has a bar and a more traditional selection, including duck, pork belly, shaking beef, and fried chicken. Tempura-battered soft-shell crab buns are a thing at ramen specialist Yamitsuki (1028 Arch St.). You can also go farther afield at Bing Bing Dim Sum (1648 E. Passyunk Ave.), where the roast pork buns are stuffed, South Philly-style, with sharp provolone, long hots, and spinach.
---
What we're drinking

Wine guru Marnie Old recommends this dry rosé from Argentina: Crios Rosé of Malbec, which so happens to be on sale at Pennsylvania Fine Wine & Good Spirits stores for $8.99 — that's $4 off — through June 25. Marnie says it's big on flavor and light on that unpleasant tannic astringency. (Which is not to be confused with self-tannic astringency, I suppose.) This baby packs a most intense flavor profile, including notes of bing cherry and black raspberry. When you're seeking dry, remember that the higher the alcohol content, the drier the wine is likely to be. Sweet rosés contain barely 10 percent alcohol, whereas this drier Crios clocks in at a robust 14.5 percent.
---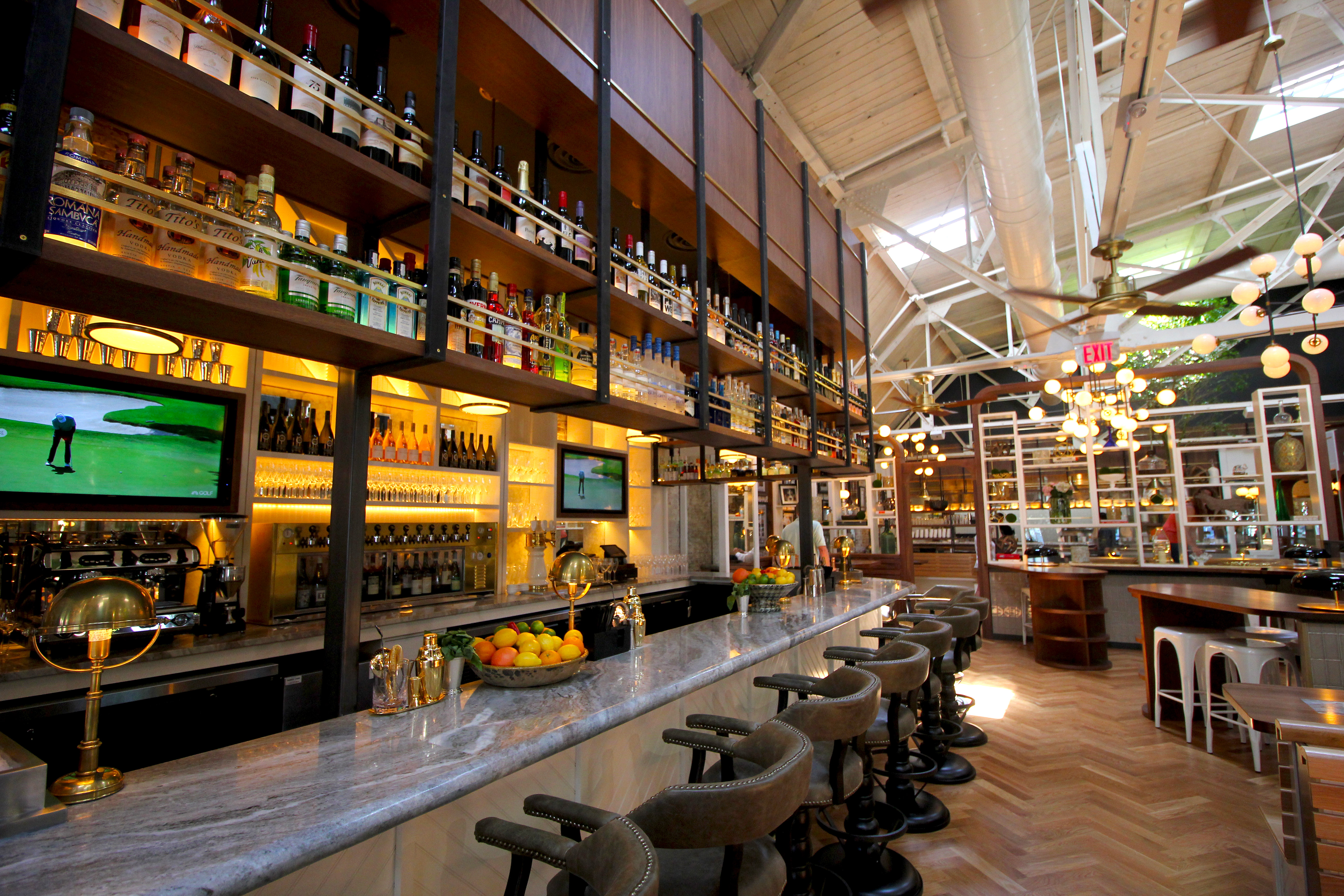 Where we're eating: Enoteca Tredici, Kai Japanese Cuisine, Black Cat Tavern on 12th
Tredici, Greg Dodge's stylish Italian/Mediterranean Center City wine bar, has gone sexily over the top for its Bryn Mawr location, opening June 16 in the new Bryn Mawr Village (915 W. Lancaster Ave.). Enoteca Tredici has skylighted 25-foot ceilings, globe lights, 5-foot steel buoys used as light fixtures, two live 16-foot ficus trees, Carrara marble counter tops, a charcuterie and raw counter, herringbone hardwood floors, and a private room with a 30-seat table all set behind wood and glass. You say it looks like a million? Hah. It cost three. Fare resembles the two Tredicii in Washington Square West and in Washington, D.C., though Bryn Mawr's menu includes eight-inch pizzas inspired by sister restaurant Zavino. (Ask for the secret menu item: Jean-Georges Vongerichten's truffle pizza.) Pastas are in the mid- to high-teens, and most mains start at $19 (burger) and linger in the $20s. Hours are 4 to 10 p.m. Tuesday through Sunday; brunch will be on soon. There's free self and valet parking.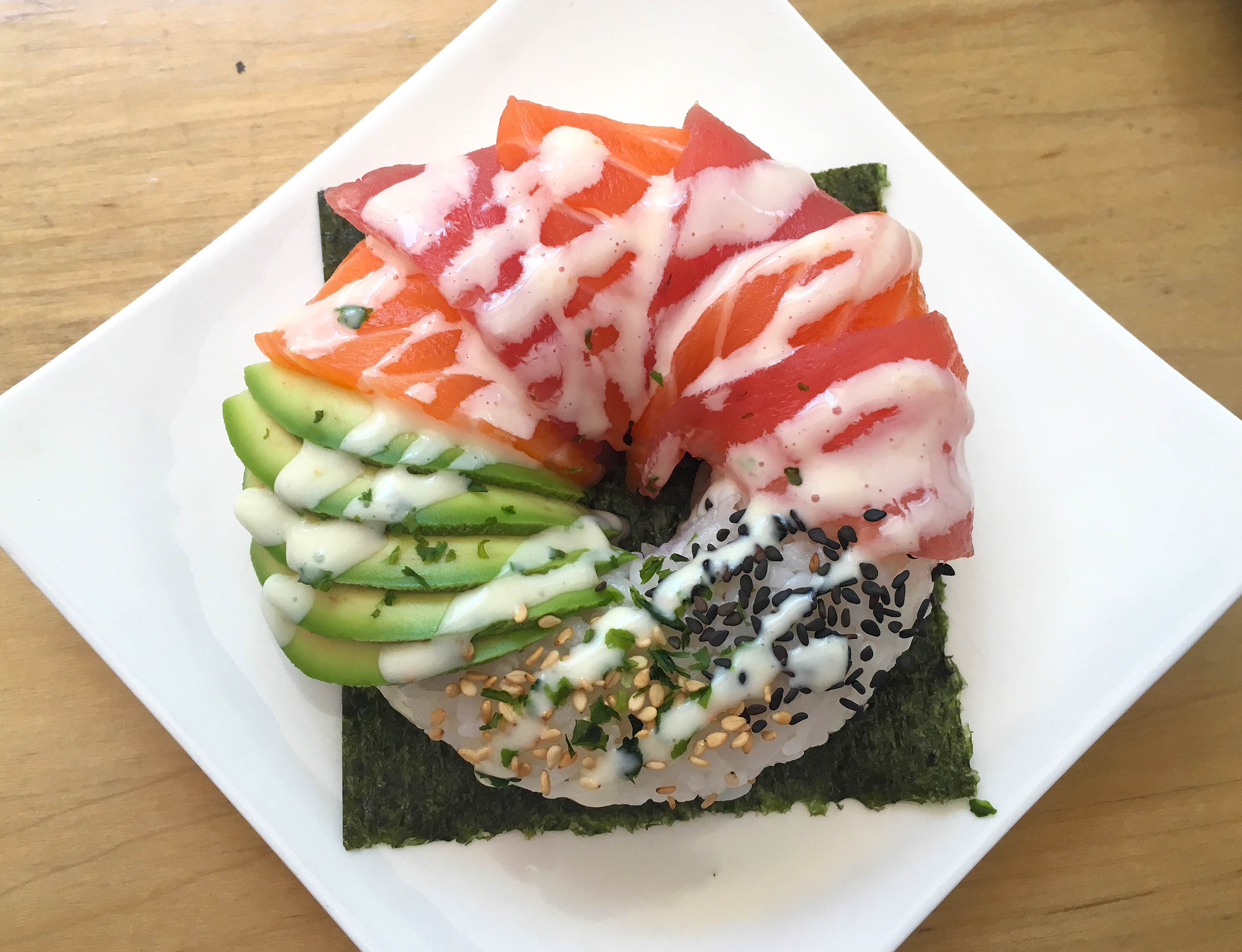 A sushi donut? There's (literally) no sugar-coating this one. At Kai Japanese Cuisine (12 S. 10th St.), they reconstruct a maki roll, layering tuna, salmon, and avocado on top of a ring of rice, and topping it with sesame seeds and yum-yum sauce. Spicy tuna is in the middle. All for $6.
The Black Cat on 12th Street, Marlise Tkaczuk and Tom Ball's artsy little tap at 12th and Oregon, has you 10 minutes from a Phillies game. Her Polishness shows in the pierogis, available daily but filled with scrapple and egg for weekend brunch. Chef Jason Kerton also whips up a kielbasa burger topped with house kraut, smoked gouda, and horseradish cream sauce on brioche.
---
This week's openings and closings
Elements Cafe
Fred Kellermann is bowing out of his edgy American BYOB in Haddon Heights after 14 years. Finale will be June 25 to 30, depending on his inventory.
Gennaro's Tomato Pie
July 30 will be the finale for the pizzeria across from East Passyunk's Singing Fountain at 1533 S. 11th St. It will open in Parx Casino in Bensalem later this year.
Giwa
The casual Korean lunch spot has closed. Its new location, a block away at 1722 Sansom St., is due to open this summer.
Modo Mio
Pete McAndrews' Italian BYOB will close after June 28. He says he is in the final stages of signing a deal to take over the Fairmount institution Rembrandt's, his old haunt. Rembrandt's itself is due to close July 30.
Picnic
June 23 will be the final day for this University City cafe after 15 years. Owners say there's just too much competition in the area.
South Philly Barbacoa
Cristina Martinez's homespun Mexican BYOB will shut down after June 25, as she and husband Ben Miller are consolidating their work at El Compadre, their other location at 1149 S. Ninth St.
Maison 208
Chef Sylva Senat's airy, two-level bistro at 208 S. 13th St. will open its doors (and its retractable roof, weather-permitting) on June 21.
Saxbys
The coffee chain will open a branch at 1717 Arch St., across from the Comcast Center, on June 15.
Smoke's Poutinerie
The Philly outpost of the Canadian shops specializing in that Great White North cheese-curd-and-gravy-topped delicacy will open June 21 at 411 South St.
---
Your dining questions, answered
Reader: Weirdly craving some Japanese curry — is Tampopo's any good? Anywhere else in the area do it well?
Craig LaBan: Tampopo is good for an inexpensive katsu bento box fix, but the curry is not their forte — usually a little too thick for me. The best in the area is hands-down at Maido! the Japanese lunch counter and market in Ardmore, where you'd expect such specialties to be spot-on. Also try the sweet beef gyudon stew and the okonomiyaki pancake. Another good spot for Japanese curry is at Terakawa, the ramen shop in Chinatown, where you can get a side of it spooned over a mini-cutlet for just a few extra dollars to bolster your bowl of soup. And then, of course, there is Kurry Korner in Chinatown Square, whose dish was also excellent over pork katsu. One less obvious spot: Dubu, recently reviewed, offered an unusual bowl of Korean soft tofu stew topped with curry. Unlike the red chili bowls typical of soondubu, this was very much in the style of a sweetly aromatic and golden Japanese curry, but with an extra kick.
Email Craig here. His Tuesday chats at Philly.com/food will resume July 11.