Editor's Note: Let's Eat is a weekly dining newsletter written by Michael Klein with contributions from Craig LaBan and the rest of our food team. It tells you what to eat, where to go and what to drink in and around Philadelphia. Sign up for the Let's Eat newsletter to get these tips in your inbox every Wednesday.
Hello there, food fans!
What's this newsletter all about? It's all about giving you the inside track on the Philadelphia region's dining scene — a place brimming with some of the best restaurants, bars, and nightlife anywhere. This debut edition coincides with Philly Beer Week. You hops-heads will want to know about the two brewpubs opening now. I'll also tell you about the new Korean bistro that's packing in crowds. Colleague Craig LaBan is here as well, with A's to your Q's. If you crave a daily diet of food news, click here and follow me here and, while you're at it, here. One last thing: Email me here with suggestions/questions/etc. If someone forwarded this to you and you like what you're reading, sign up here and you'll get it every week.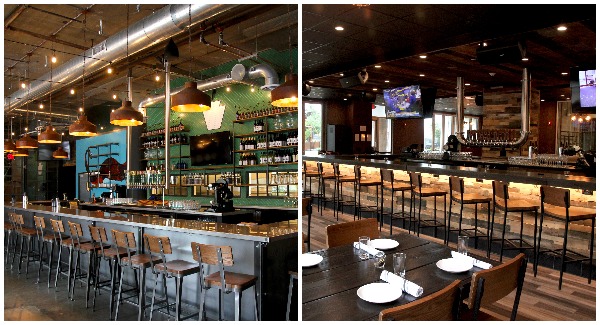 Welcoming Beer Week with two new brewpubs
June 1 is the start of Philly Beer Week, and marks the debut of two brewpubs:
Urban Village Brewing Co. (1001 N. Second St., 267-687-1961), at Schmidt's Commons in Northern Liberties, is the dream project of Dave Goldman, a home-brewer and a founder of the Landmark Americana sports bars, and business partner Tom Revelli. In a spacious, wood-clad setting at the former Piazza at Schmidt's, they've set up 12 taps of a wide range of beers; Pennsylvania draft wines and spirits round out the bar list. Revelli describes UV's pizza-beer philosophy as "beer is only liquid bread." Chef Chris Davis (ex-Barbuzzo and Farmicia) works two ovens one for pizzas.
Beer is "liquid art," say Ryan Richards and Jesse Rotz, boyhood friends who opened Roy-Pitz Brewing Co. in Chambersburg, Pa., in 2008. They make the move east to the Spring Arts/Loft District with Roy-Pitz Barrel House (990 Spring Garden St., 215-995-6792), a striking pub wedding the company's attractive labels and branding with music, food and beer in a vast, high-ceilinged industrial space that was a warehouse's loading dock. Enjoy barrel-aged, funky, and sour varieties? Want a destination just 50 yards from the front door of Union Transfer? Bingo. It's open from lunchtime through late night, closed Monday.
Also in the brewing world: In Jenkintown, Neshaminy Creek Brewing has opened Borough Brewhouse (208 York Rd., 267-636-5858) in the vast, Horace Trumbauer-designed onetime Rolls-Royce showroom next to the Hiway Theater that formerly housed Guild Hall Brewing Co. For now, Neshaminy Creek is bringing in a lineup of 20 beers from its Croydon brewery. Food trucks are parking in lieu of a menu that is on the way this summer.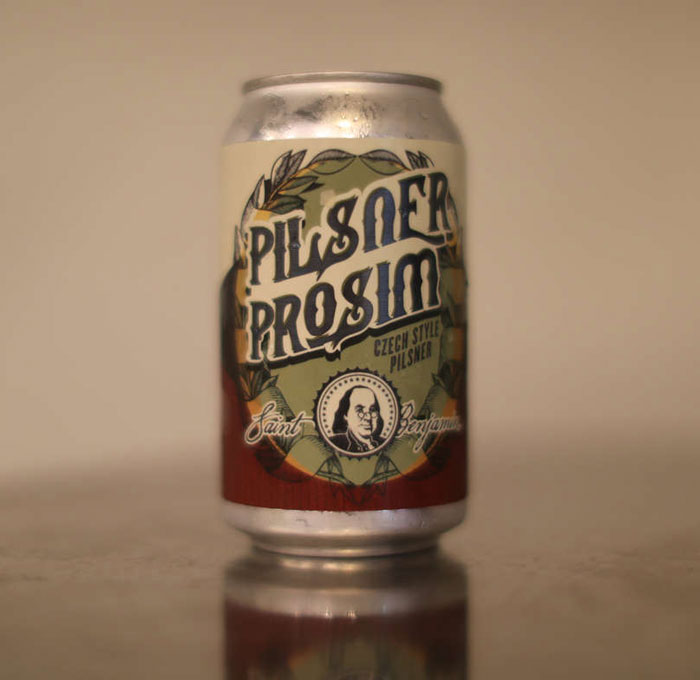 What we're drinking
Judges at The Inquirer's recent Brewvitational – the annual assessment of regional beers – grooved to St. Benjamin Brewing's Pilsner Prosim. Brewer Andrew Foss' classically crisp Czech-style pilsner, which uses a traditional decoction method to achieve a slightly darker color without added sweetness, drew such comments as "bright hoppy-liciousness"; "clean and malt-forward"; and "light and crushable." It's easy to find in stores.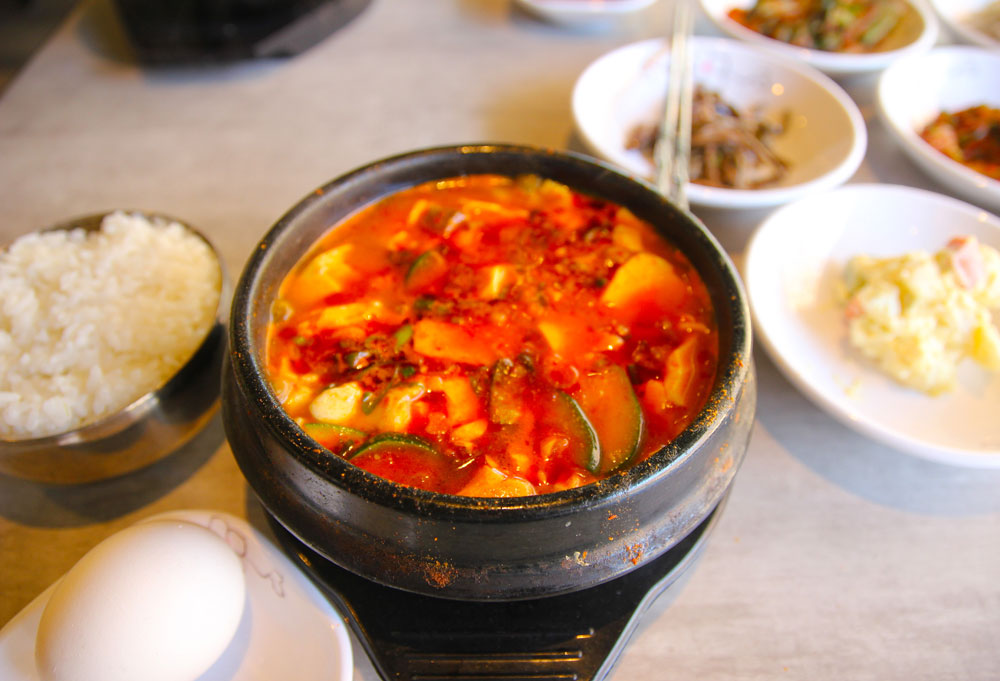 Where we're eating: Dae Bak
Korean cognoscenti are gettin' jjigae with the Seoul-ful stews and tender galbi at Dae Bak, the sit-down restaurant on the second floor of Chinatown Square (1016 Race St.), the bustling new food hall. (Atmospherics? Hmm. Not plush … Bright lights, two TVs playing music videos or K-dramas. Great views of Race Street, though.) House specialty is soondubu jjigae (above), the soft tofu stew, which you can enrich with the raw egg it's served with. Wield the provided kitchen shears to get into the galbi (marinated short rib), and be sure to dig deeply with your chopsticks into a searing hot bowl of bibimbap to mix the fried egg on top with the crispy rice crackling below. Dishes are served with banchan (sides) for a feast enjoyed with soju or beer. It's open for lunch, dinner, and late-night, after which you can waddle down the hall and sing karoake in one of Chinatown Square's upstairs lounges. More Korean options? There's SouthGate, the excellent bar just south of Rittenhouse. Giwa, the casual shop on Sansom in Rittenhouse, is about a month from moving a block away. Peter Serpico of Serpico is fixing a late-summer debut of Kyung Ho – also in Rittenhouse. Olney's Seorabol has a Center City location teed up for fall. More immediately: Olney's Jong Ka Jib or Elkins Park's Dubu (which Craig LaBan just two-belled on Sunday), now also planning a Center City location.
This week's openings and closings
Little Pete's
Center City's best-known diner, at 17th and Chancellor Streets, closed for good May 30 as the site awaits the wrecking ball to make way for a hotel. Try its Fairmount location as a fall-back.
Sweet Charlie's
Just in time for warmer weather, the Thai rolled ice cream specialist opens May 31 at 1921 Walnut St.
Rione
Pizza al taglio, the rectangular, lavishly topped pizza that's a Roman specialty, is drawing lines in this mom-and-pop shop at 102 S. 21st St.
Wild Wing Cafe
Numbers: 40 TVs, 33 wing sauces, more than 30 taps. This beer bar, opening June 2, is set behind 8 garage doors at 270 White Horse Pike in Barrington, NJ 08007.
Tiffin
The popular Indian chain opens a franchised location June 8 at Valley Forge Plaza (254 W. DeKalb Pike, King of Prussia).
Your dining questions answered
Reader: What's the must-stop-at pizza place in Philly? Is Beddia worth the trip?
Craig LaBan: I'm a big fan of what Joe Beddia does, as long as you can put up with the incredible inconvenience—no phone, no bathroom, a limited number of doughs each night, and lines forming out front as early as 4 p.m. But his pizza—super crispy, made with a lovingly fermented and complex dough, plus the best artisan ingredient toppings—isn't for everyone. Either way, I agree with many of the accolades that have showered down on Joe over the years. He's my favorite pizzaiolo in town, which is why I included his quirky and iconoclastic corner atelier in my top 25 in the Ultimate Dining guide. But Michael Klein wrote that Beddia's days in Fishtown may be numbered as his lease draws to a close, and he becomes a famous pizza cookbook author, and figures out his next step. Yet Philly has so many other exceptional pizza options in all the various styles. For the kind of crispy American/NY-style pies Beddia does, I'd also recommend Tacconelli's (the original is still great, but love Maple Shade, too, also at the Navy Yard), for the softer, more supple and personal-sized Neapolitan wood-fired pies, I like Pizzeria Vetri, Capofitto, Brigantessa, In Riva, Nomad (though my last visit there was disappointing), and Medusa in Fishtown. Also Stella, which was the local pioneer. Haven't been to Bufad since my review, but I enjoyed that, too. For the thicker square-pie style, try Square Pie, La Rosa or Santucci's.
Email Craig here, and join his chat at 2 p.m. Tuesdays at Philly.com/food. ​