The forecast for summer TV: sunny, with a chance of asteroids.
OK, so that's just on CBS, where the potentially apocalyptic Salvation joins returning sci-fi thriller Zoo to scare up some viewers in what once was seen as TV's off-season.
No more. Look for HBO's Game of Thrones, making its first-ever summer debut, to bring us chilly scenes of winter, while TNT's Will transports us to the 14th-century London of a young William Shakespeare, and FX, to the beginnings of the crack-cocaine epidemic in Snowfall.
Oh, and ABC's bringing back The Gong Show — were you the one who asked for that? — with a host who's a bit of a mystery.
Here's some of what to expect in new shows and returning favorites:
Orange Is the New Black (June 9, Netflix). The fifth season picks up where the fourth left off, with the prison in mid-riot following the heartbreaking death of one of the series' most beloved characters. Everyone responds to the crisis in her own way.
Orphan Black (10 p.m. June 10, BBC America). Fifth and final season of the clone drama begins. Even when the plot seems twisted to the breaking point, it's fun to watch, thanks to the multiple, multilayered performances as the cloned "sisters" that won Tatiana Maslany her Emmy.
Claws (9 p.m. June 11, TNT) Niecy Nash stars in a new dramedy set in a nail salon. It's produced by Rashida Jones (Parks and Recreation).
The Putin Interviews (9 p.m.  June 12-15, Showtime). Filmmaker Oliver Stone (JFK, Snowden) sat down with Russian leader Vladimir Putin "more than a dozen times over the course of two years," according to Showtime. The result is this four-night special, which reportedly will include Stone asking Putin about Russian interference in the U.S. election.
The Great British Baking Show (9 p.m. June 16, WHYY12). Fan-favorite returns for a fourth edition.
The Ranch (June 16, Netflix).  Second season of  the Ashton Kutcher comedy about a former football hero returning home to help run the family ranch finds Kutcher's character, Colt, facing fatherhood, not with Abby (Elisha Cuthbert), the woman he hopes to marry, but with Heather (Kelli Goss), with whom he had an earlier fling. Whatever. I watch this show for Sam Elliott, who plays Colt's father, Beau, a rancher whose way of life is under permanent threat, and for Debra Winger (The Lovers) as Maggie, Beau's estranged wife, who dreams of something more for both of them.
Turn: Washington's Spies (9 p.m. June 17, AMC). Final season of the Revolutionary War drama launches with a two-hour premiere in which turncoat Benedict Arnold (Owain Yeoman), now a general in the British army, is out to round up rebel spies, while his Philadelphia-born wife, Peggy Shippen (Ksenia Solo), uses his mission to try to settle a score.
Grantchester on Masterpiece (9 p.m. June 18, WHYY12). James Norton (Happy Valley) and Robson Green (Strike Back) return as the Anglican priest and agnostic police detective who solve murder mysteries together.
Queen Sugar (10 p.m. June 20 and 21, OWN). The second-season premiere of the drama from director Ava DuVernay (Selma, A Wrinkle in Time) and Oprah Winfrey, about siblings trying to make a go of the sugar cane operation inherited from their father, runs over two nights before settling in at 10 p.m. on Wednesdays the following week.
The Gong Show (10 p.m. June 22, ABC). The late Chuck Barris, who hosted the original, claimed to have been a CIA assassin. As the twisted talent show returns, its new host is either someone you've never heard of or Saturday Night Live veteran Mike Myers masquerading as a British comedian named Tommy Maitland.
The Mist (10 p.m. June 22, Spike TV).  Based on a Stephen King novella already adapted for a 2007 film, the 10-episode series is set in a small town that's torn apart  by a brutal crime and, yes, a mysterious mist.
GLOW (June 23, Netflix). High-waisted jeans and  thong leotards make comebacks in this 1980s-set dramedy, inspired by a wrestling show of the era. Alison Brie (Community, Mad Men) stars as a struggling actress who fights to land a role on the show, whose title is an acronym for Gorgeous Ladies of Wrestling.
Playing House (11 p.m. June 23, USA). The still-charming Lennon Parham-Jessica St. Clair comedy, beginning its third season, will include a story line to reflect St. Clair's recent bout with breast cancer, but you can expect these two to find the funny even there.
Prime Suspect: Tennison on Masterpiece (10 p.m. June 25, WHYY12). Prequel set in 1973 stars Stefanie Martini (Doctor Thorne) as the young Jane Tennison, an idea that kind of misses the point about what made Prime Suspect so different.  Still, it's not Martini's fault that her character hasn't yet acquired the psychic scars (and the smoking habit) that distinguished Helen Mirren's Emmy-winning portrayal of Lydia La Plante's unforgettable copper.
Preacher (10 p.m. June 25 and 9 p.m. June 26, AMC). Season Two of the comic book series adaptation gets a two-night premiere, after which it will run on Mondays. Dominic Cooper stars as the title character, a possessed clergyman and former criminal.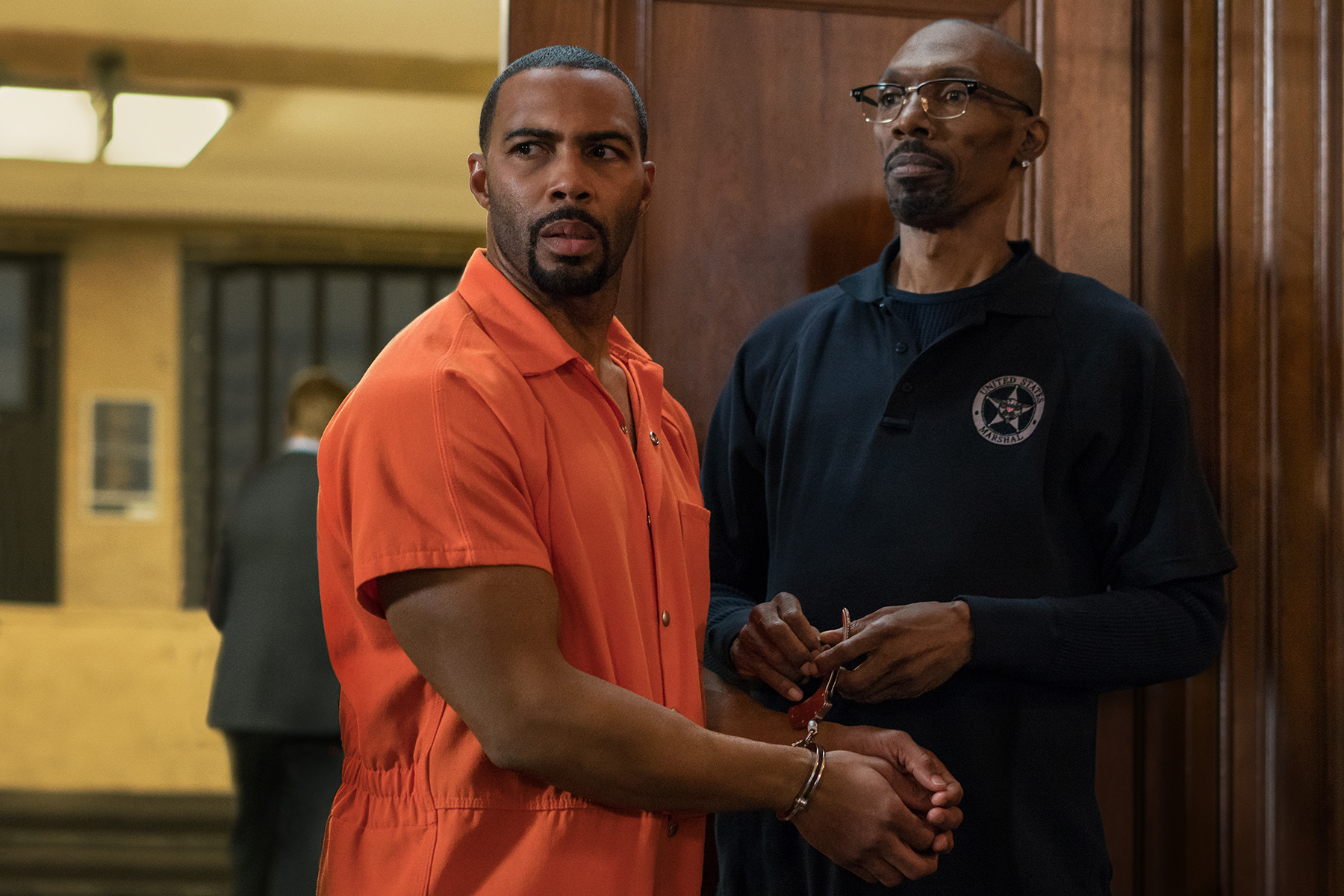 Power (9 p.m. June 25, Starz). The double life of James "Ghost" St. Patrick (Omari Hardwick) appears to have caught up with him in the fourth-season premiere, which finds him under arrest on murder charges, courtesy of his federal attorney girlfriend, Angela (Lela Loren). The late Charlie Murphy, the actor and comedian brother of Eddie Murphy, makes some of his final appearances on screen this season, playing prison guard Marshal Williams.
Broadchurch (10 p.m. June 28, BBC America). Olivia Colman and David Tennant return for a third and final season of the Peabody Award-winning drama. Detective Sgt. Ellie Miller and Detective Inspector Alec Hardy investigate a sexual assault in the seaside town that may have been changed forever by the death of a child in the show's first season.
Zoo (10 p.m. June 29, CBS). Third season of the James Patterson-inspired thriller moves to 2027, when the big dangers are a rise in human sterility and "an army of unstoppable lab-made creatures, hell-bent on destroying mankind."
Gypsy (June 30, Netflix). New drama stars Naomi Watts as a Manhattan therapist who crosses personal and professional boundaries. Billy Crudup plays her husband.
Snowfall (10 p.m. July 5, FX). New drama from John Singleton, Eric Amadio, and Dave Andron is set in 1983 Los Angeles, at the dawn of the crack-cocaine epidemic.
The Defiant Ones (9 p.m. July 9-12, HBO). Four-part documentary from director Allen Hughes (Menace II Society) chronicles the personal and  professional relationship of Jimmy Iovine and Dr. Dre. Interviewees include Bono, David Geffen, Eminen, Nas, Ice Cube, Gwen Stefani, Jon Landau, Tom Petty, Trent Reznor, Snoop Dogg, Bruce Springsteen, and will.i.am.
Will  (9 p.m. July 10, TNT).  Newcomer Laurie Davidson stars as the young William Shakespeare in a period drama with a contemporary score.
The Bold Type (9 p.m. July 11, Freeform). Melora Hardin (The Office) stars as the boss in a glitzy new drama inspired by Cosmopolitan and its former editor Joanna Coles, now chief content officer of Hearst Magazines and an executive producer on the show. Katie Stevens (Faking It) plays an assistant-turned-writer for the Cosmo-like magazine Scarlet.
Suits (9 p.m. July 12, USA). Seventh season opens with Mike (Patrick J. Adams), whose impersonation of a lawyer ignited the series, finally having become a legitimate lawyer. No doubt they'll find something new for him to worry about.
Salvation (9 p.m. July 12, CBS).  The discovery that an asteroid is only six months from a collision with Earth is the launchpad for the network's newest sci-fi summer series.
I'm Sorry (10 p.m. July 12, truTV). Created by and starring Andrea Savage (Veep, iZombie) this new comedy is about a comedy writer named Andrea. Which has to be a coincidence, right?
Friends from College (July 14, Netflix). New comedy series stars Keegan-Michael Key,  Cobie Smulders, Annie Parisse, Nat Faxon, Fred Savage, and Jae Suh Park as friends from Harvard now facing their 40s.
Game of Thrones (9 p.m. July 16, HBO). Westeros' winter comes to summer. This seventh season, just seven episodes long, is the next to last, we've been told. The good news, according to Entertainment Weekly, is that the show's killed off enough of its huge cast to guarantee more face time for the main characters, including Daenerys Targaryen (Emilia Clarke), Tyrion Lannister (Peter Dinklage), and Jon Snow (Kit Harington).
The Strain (10 p.m. July 16, FX). Fourth and final season premiere of the Guillermo del Toro horror series. I'm too squeamish to watch most of it, but I do like that it's never romanticized vampires.
Somewhere Between (10 p.m. July 24, ABC). Supernatural thriller, based on a Korean series, stars Paula Patton (Mission Impossible — Ghost Protocol)  as a news producer who knows when, where, and how her 8-year-old daughter will be murdered, but not who will be responsible, or how to save her.
Midnight, Texas (10 p.m. July 24, NBC). Francois Arnaud (The Borgias) stars as a psychic in a supernatural drama set in a small town that's a haven for people like him. Based on a book series by Charlaine Harris, of True Blood fame.
Room 104 (11:30 p.m. July 28, HBO). From the Duplass brothers, Jay and Mark, comes an anthology comedy series set in a motel room, with new guests every episode.
Ray Donovan (9 p.m. Aug. 6, Showtime). Look for Susan Sarandon to play a media mogul in the fifth season of the show about Ray (Liev Schreiber), a Hollywood fixer.
Saturday Night Live: Weekend Update (10 p.m. Aug. 10, NBC). Michael Che and Colin Jost will get a four-week prime-time slot as NBC tries to keep the politics-fueled momentum going during SNL's  long summer hiatus.
Marlon (9 p.m. Aug. 16, NBC). Marlon Wayans  (In Living Color, The Wayans Bros.)  headlines a new sitcom. In this one, loosely based on his real life, he's playing Marlon Wayne, a father working to co-parent his kids with his ex-wife (Essence Atkins).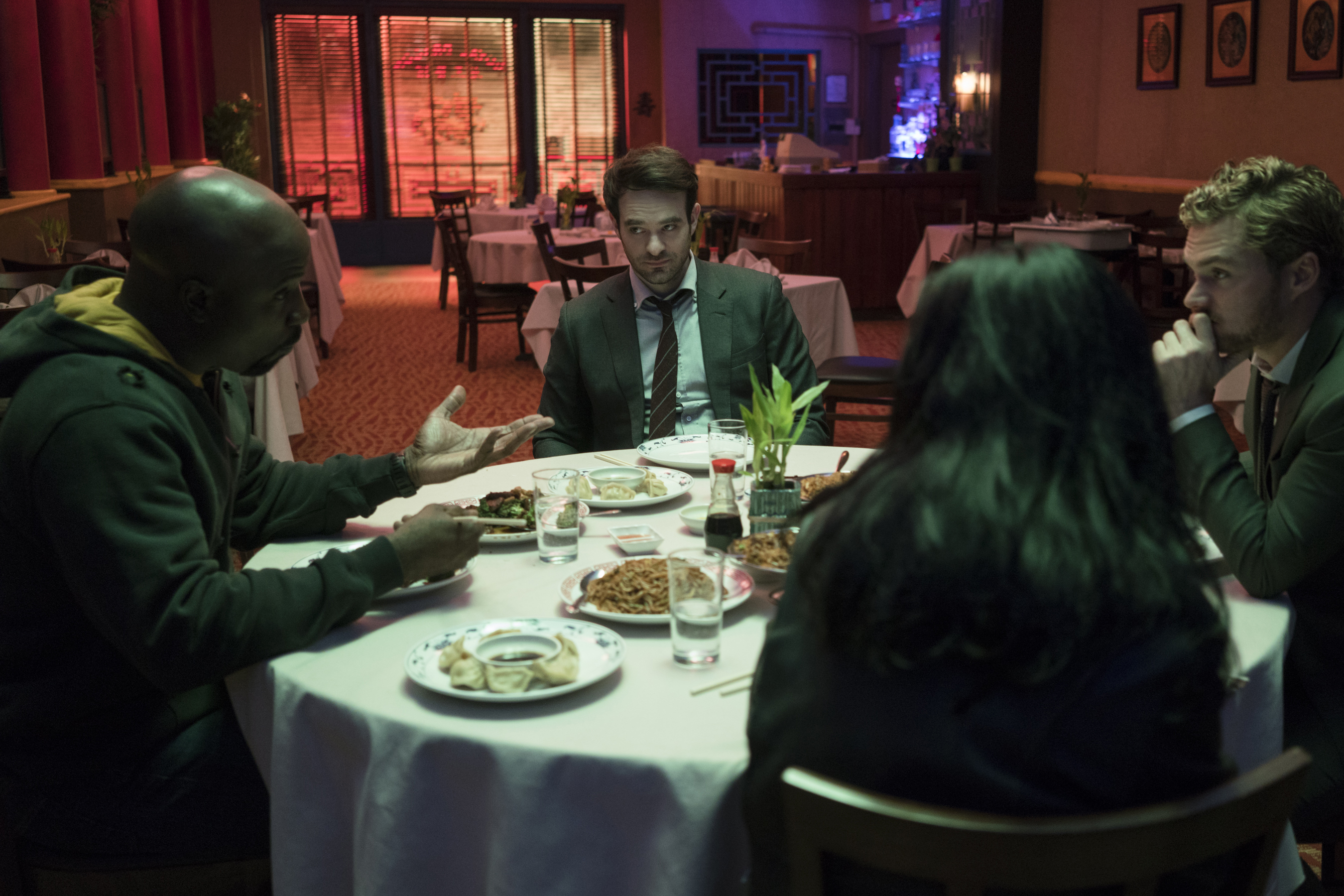 Marvel's The Defenders (Aug. 18, Netflix). Together at last: Daredevil (Charlie Cox), Jessica Jones (Krysten Ritter), Luke Cage (Mike Colter), and Iron Fist (Finn Jones) join forces to save New York City (probably not the last time this will be required in the Marvel universe).
The Last Ship (9 p.m. Aug. 20, TNT). As the fourth season of the post-apocalyptic drama opens, Tom Chandler (Eric Dane) is no longer in command of the USS Nathan James, where he and others worked to bring the world a cure for the Red Flu that wiped out much of the world's population. Instead, he's taken himself to a small fishing village in Greece, where, according to TNT, he'll be embarking on a hero's journey along the lines of Homer's Odyssey, as the world — and the Nathan James — face a new challenge.
Episodes (10 p.m. Aug. 20, Showtime). Fifth and final season of the show-business satire from Bala's David Crane (Friends) and Jeffrey Klarik (Mad About You, The Class) finds Matt LeBlanc (played by — wait for it — Matt LeBlanc) hosting a popular game show, but maybe not too happy about it, as Hollywood seems to have forgotten he's an actor. (In other news, LeBlanc's other real series, CBS' Man with a Plan, will be back sometime next season.)
Broad City (10:30 p.m. Aug. 23, Comedy Central). Wayne's Abbi Jacobson and cocreator and costar Ilana Glazer return for a fourth season of hilariously raunchy female bonding.
The Tick (Aug. 25, Amazon). Peter Serafinowicz plays the title character in the latest version of the superhero-series spoof.
Disjointed (Aug. 25, Netflix). From Chuck Lorre (The Big Bang Theory) this pot-scented comedy stars Kathy Bates as the owner of a Los Angeles-area cannabis dispensary who likes to sample the merchandise.