The Sixers Dancers will have three new uniforms this year, in honor of the 50th anniversary of the Philadelphia 76ers 1966-1967 championship team. You remember that fabulous year in sports history when Wilt Chamberlain led the Sixers to a hardwood victory against the San Francisco Warriors? The new uniforms, set to debut during Wednesday night's season opener against the Oklahoma City Thunder, are part of a season-long "Spirit of Champion: Celebrating 50 Since '66-'67" theme.
[Read more: Rapper Desiigner to play Sixers' home opener half-time show]
Yes, as expected these outfits are seriously cleavage-baring, but cute nonethelss. We especially like the go-go boots. Sex appeal clearly is key, and in this case needed. After all this past summer the dancers learned new moves from Beyonce's choreographers, Les Twins. And we know a Bey-inspired dance requires more than a little sultry.
In addition to being easy on the eyes, long-time Sixers fans will appreciate the fact that these outfits feature the the old-school logos from the players' uniforms, including the number 76 in iconic bubble print and "Phila" in block letters.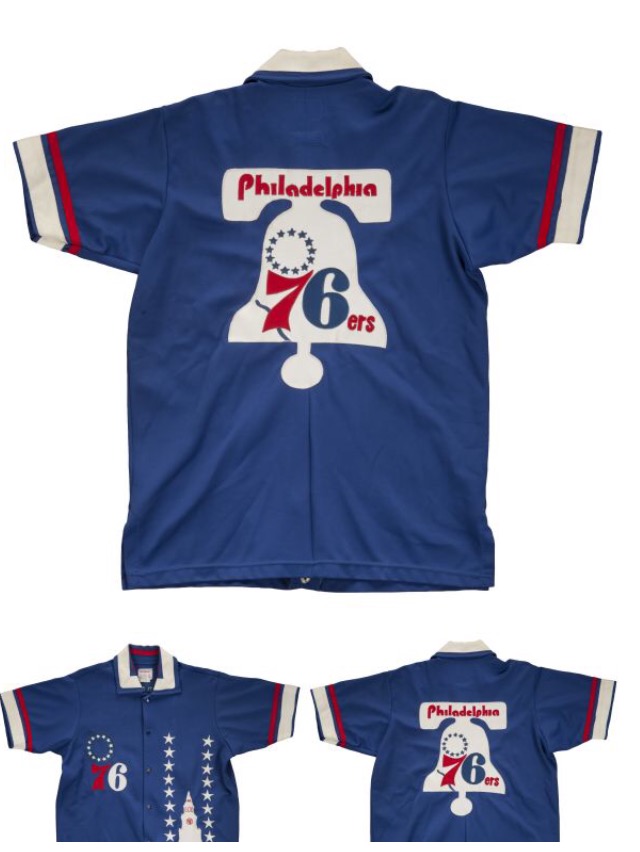 Like the players back in the day uniforms, the dancers uniforms outfits boast a patriotic color scheme. There is a white bra and boy short combo, featuring printed sequins that make the uniform appear as if doused in fairy dust. On the blue two-piece is a zipper that runs along the center of the bra. (Can we say athleisure inspired?)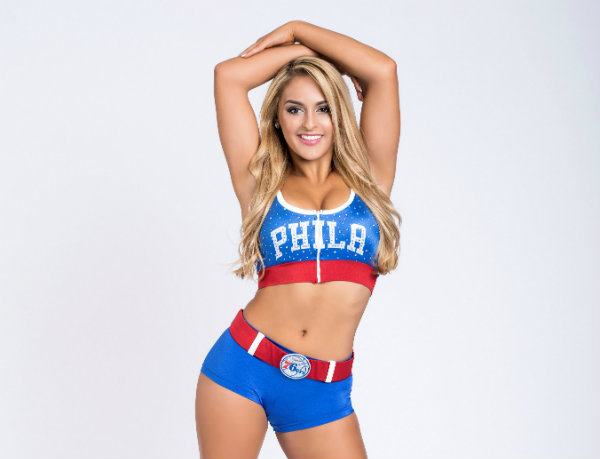 There is also a white dress that is identical to the players' modern day white jersey.
While the two-piece ensembles are indeed Bikram chic, and the jersey dress is absolutely night-on-town-the-town fab, the chances of snagging one for your wardrobe -- even if it is for Halloween -- are nil.
Former Sixers Dancers coach Dayna Hafetz worked with Dallaswear Uniforms to come up with the custom, heritage designs. Back in 1966, the cheerleaders wore uniforms that were Revolutionary soldier meets high school cheerleading squad.
Speaking of throwback, the Sixers will sport their own uniform featuring 1960s elements.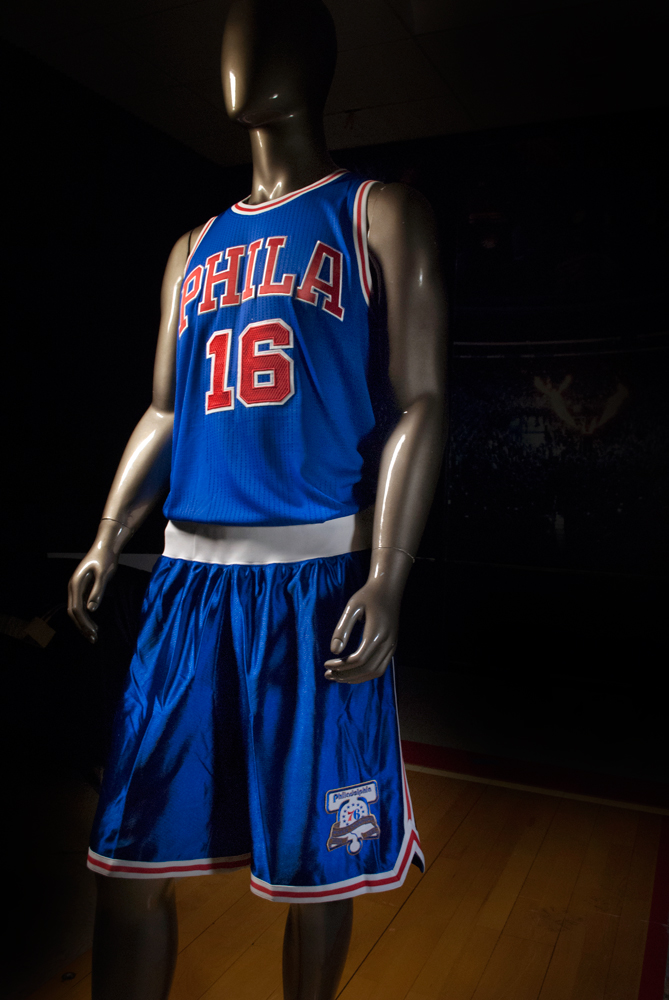 But these outfits won't include teeny-tiny Chamberlain -style shorts. Rather, the 2016 shorts will feature elements from the 1966-67 road uniform: a replica of the Liberty Bell logo on the bottom, the word "Phila" on the jersey and a red and white stripe along the edge. The Sixers will only sport these looks during the scheduled six "Salute Saturday" tribute games during the regular season.
Now if the 76ers can just nail some old-school style wins.