Pantsuits have been a symbol of strength in women's wardrobes for decades.
But on Tuesday, Hillary Clinton supporters donned blazers and trousers -- matching and coordinated separates -- to prove to anyone who glanced that they were about the business of helping the first woman get elected president of the United States of America.
"Any statement that I could make to show my support for her and convince other people to support her, I was going to do it," said Monica Lewis-Wilborn, 42, of Willow Grove. Lewis-Wilborn waited in line for about 20 minutes at Willow Hill Elementary School to cast her vote for Clinton.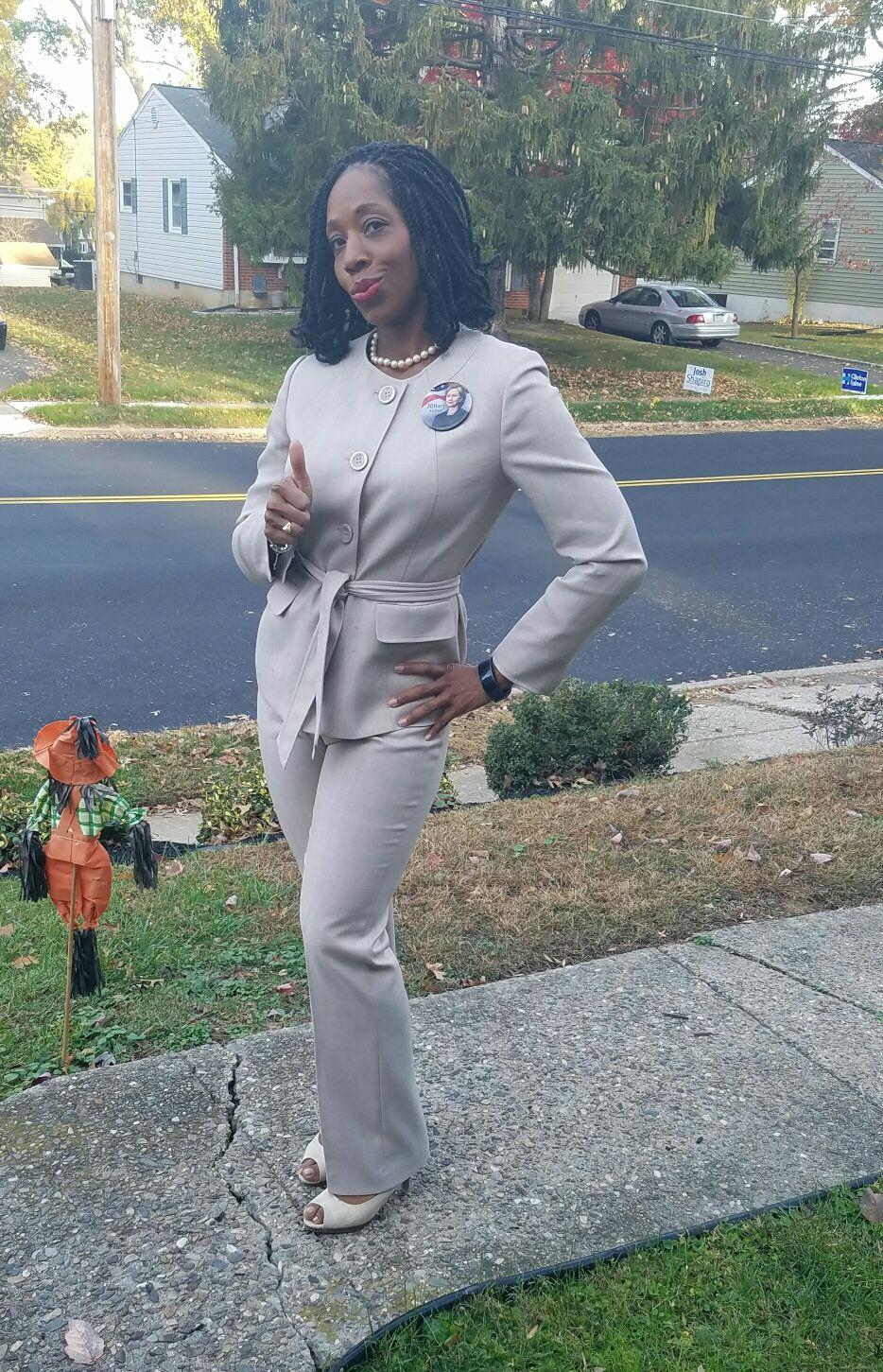 "I don't want to get on my high horse," Lewis-Wilborn said. "But if you really believe in women's rights and respect, there is really no other choice."
Lewis-Wilborn is a pantsuit aficionado, so the tan, belted LeSuit pantsuit she wore was among the nine she owns. But many women found themselves reaching to the backs of their closets -- behind skinny jeans and sheaths -- to get their hands on the old-school '90s look.
"This is one of the ones I wore to work before I took off to have kids," said 35-year-old Amy Winheld of Fort Washington, who four years ago left her job as a school counselor to raise her children. Winheld was inspired to wear a pantsuit after joining the private Facebook group Pantsuit Nation, so she was thrilled that the classic staple from New York & Co. still fit.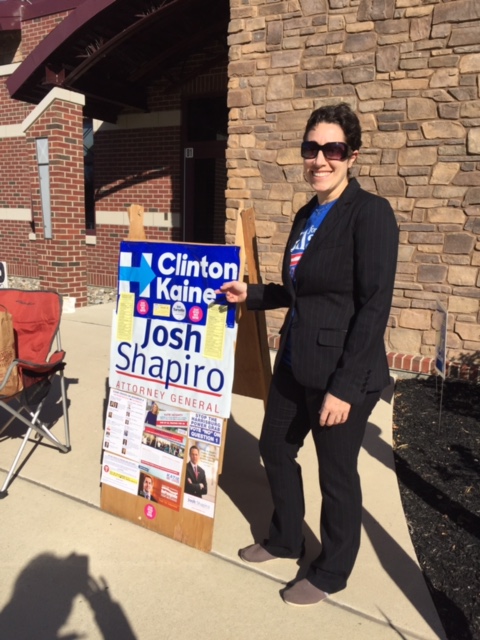 "This is such an important election because it's the first time I can vote for a woman president and at the same time try to defeat such a terrifying prospect," Winheld said.
Eliane Evans-De Vaughn, 70, of East Norriton, pulled a golden brown pantsuit out of retirement to get herself and her 94-year-old dad to the voting booth. Usually, Evans-De Vaughn said, she might put on a pair of jeans to go to the polls (after all, she's retired). But today's fashion choice was about telling people what she believed in, and that, she said, was that she didn't want America to go back to the time of her youth.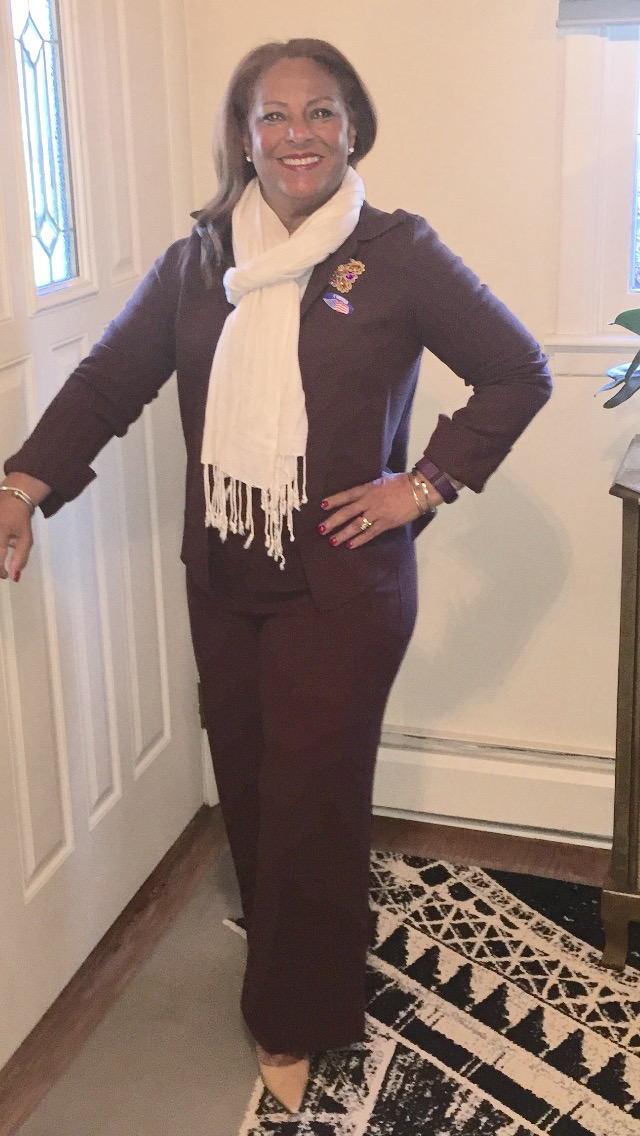 "I felt empowered," Evans-De Vaughn said. "Our ancestors have fought too hard to lose all the rights we fought so hard for."
It just so happened that pantsuits are trending in fashion right now, so Nicole Miller store owner Mary K. Dougherty chose a modern black-and-white pinstriped suit with short sleeves and V-neck to make a statement at the polls in Princeton. But even if her pantsuit wasn't new, the 55-year-old mother of three boys was committed to supporting Clinton by paying homage to the Democratic nominee's style.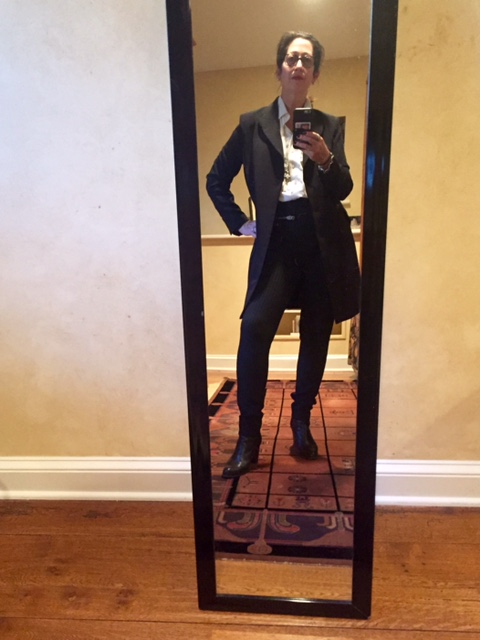 "I never wanted to be loud and and in anyone's face, but I wanted it to be clear who I was voting for when I went to the polls," Dougherty said. "It's historic on so many levels and very exciting."