Hoagie Nation is upon us.
The inaugural Daryl Hall & John Oates music and food of Philadelphia festival is happening at Festival Pier today.
The schedule of bands – and a hoagie eating contest – is below. Get there early if you want to see West Philly original gangsta Schoolly D. Read my interview with him here. Hall & Oates go on at 9. I talked to them, too.
More importantly: Here's a site map with the most important info: Who's making the hoagies? Scroll down for ticket info.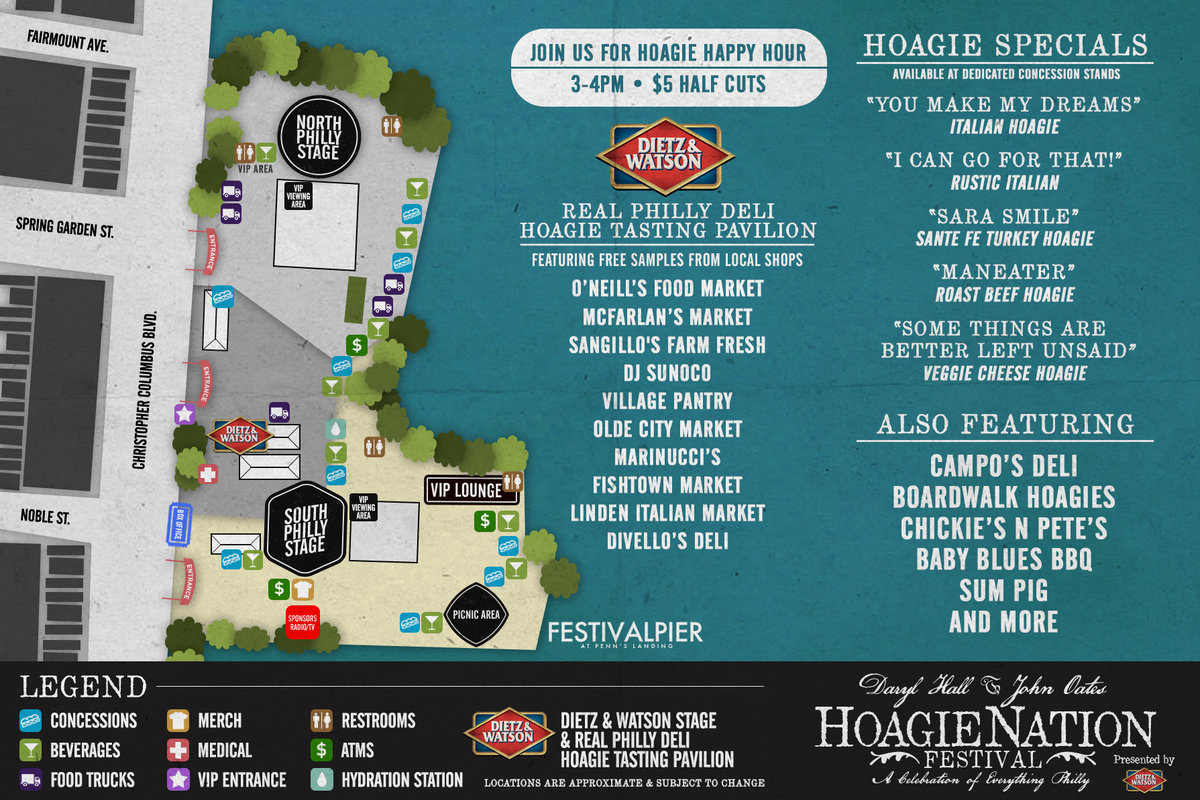 North Philly stage
Allen Stone 3:25 p.m.
Son Little 4:25 p.m.
Marah 5:25 p.m.
Love & Special Sauce 6:45 pm.
Daryl Hall & John Oates 9 p.m.
South Philly stage
Schooly D 2:15 p.m.
Kandace Springs 2:55 p.m.
Vivian Green 6:05 p.m.
Tears For Fears 7:30 p.m.
Dietz & Watson stage
Mutlu 2:35 p.m.
In The Pocket 3:55 p.m.
WIP Hoagie Eating Contest 4:55 p.m.