It's such a pleasure to go "wine shopping" in Philadelphia the way residents of free market states can -- that is, browsing some thoughtfully curated shelves of wine with the informed advice of a retailer like Rocco Rainone, manager of the wine (and beer) bottle shop at Di Bruno Bros. Franklin Market location. This still very new Pennsylvania right to buy wine outside the State Store system is not necessarily cost-effective -- it almost always involved retailers' mark-ups. But for the most part, such retailers feature "SLO" wines seen mostly only in restaurants, not stores. Of course, I gravitated toward Raphael, a slate-pink Sicilian rosato for $19.99 from Poggio Anima that is a gorgeous blend of syrah with a kiss of zibibbo that smells like wild strawberries but hits the palate refreshingly dry with orange peel and fennel. And Raphael happens to be the only bottle out of the 60 selections Di Bruno carries that is also available in State Stores -- and at considerably less for $11.99. The big price differential reflects a still-to-be-fixed hitch in Pennsylvania's rickety steps forward: an onerous pricing structure that denies liquor-license holders the same wholesale discounts common in free-market states. But there's a trade-off nonetheless. State Store supplies are notoriously unreliable and inconvenient: as I write, only 68 lower-priced bottles are left in five of the stores in the city. (Supplies are considerably better in the suburbs.) Di Bruno plans to stock Raphael all summer, and you can also linger in the bottle shop cafe area, sip it by the glass for $8 ($6 at happy hour, a real deal!) and ponder all the potential cheese pairings to take home. A hunk of Portuguese Ovelha Amantiegado, a buttery cheese made with thistle rennet? How about a firm Sardinian goat called Pantaleo? The possibilities of one-stop shopping have gotten undeniably better, even if there's still room to improve.
-- Craig LaBan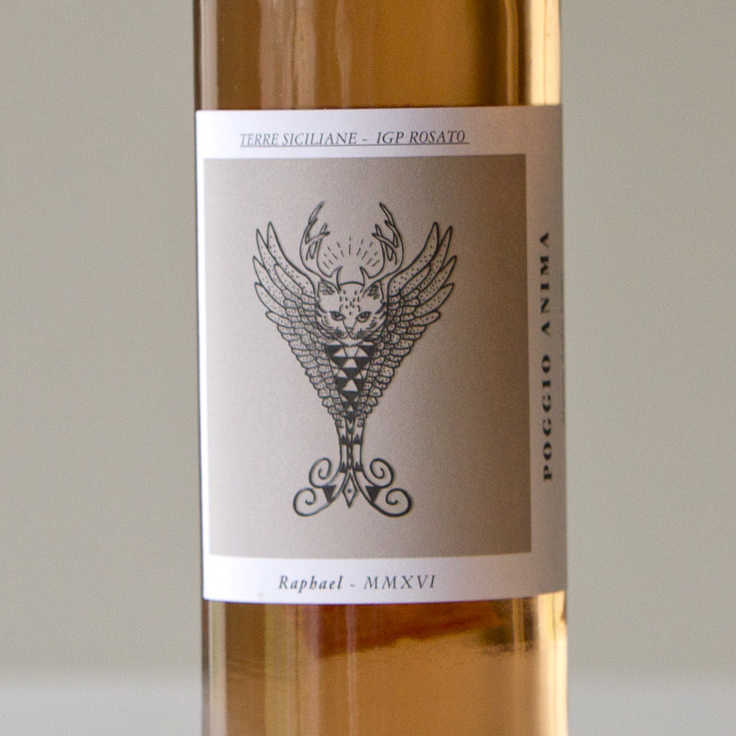 Poggio Anima Raphael Rosato Sicilia 2016, $11.99 750ml (code 17573) in limited quantities in a handful of Premium Collection wine stores; $8 a glass ($6 happy hour) at Di Bruno Bros. Franklin Market (834 Chestnut St.), where a larger supply of bottles to go are $19.99 each.
What's up in Philadelphia's food world? We'll have you covered in our new food newsletter, launching soon. We'll answer your burning (and simmering) questions: Where should I eat? Where are the new restaurants? Where should I drink? Where are the best values? SIGN UP NOW to reserve your seat at the table.