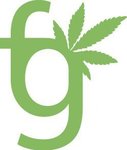 PhillyNORML and comedy crew The Panic Hour are back on Sunday June 30th (weather permitting) for a Drug War Tour of Philadelphia. Starting at Love Park then stopping at City Hall and the Federal Detention Center, the pro-marijuana procession will end at 5th and Market in front of Independence Hall for another "Smoke Down Prohibition."
I will be helping to lead the 4:20 p.m. countdown with military veteran Mike Whiter and activist NJWeedman. This round it will be a silent moment of cannabis reflection to remember the millions of Americans arrested and punished for being marijuana consumers or cultivators.
The monthly anti-prohibition rally has been rolling along since December 2012. On a beautiful April 20th this year, more than 400 people participated in a peaceful civil disobedience action by smoking marijuana joints.
The gatherings have taken place on National Park property known as the People's Plaza, an open space with a monument to the First Amendment across from the building housing the Liberty Bell. The area is essentially preserved by the Park Service for free speech and protest activity.