|
|
|
|
|
|
|
|
|
Summer Nature Adventure Programs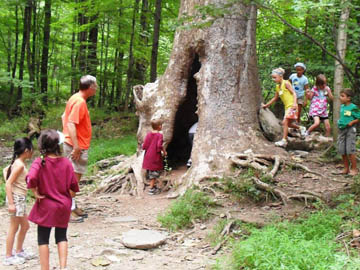 This hands on outdoor educational experience is for children ranging from 2 years old to children entering 8th grade. There are a variety of programs including Parent and Preschool, Beasties and Their Ways, Art in the Wild, Dusk to Dark, and World of Science Camp. For more information, call 215-345-7860.
Summer Nature Adventure Programs
Peace Valley Nature Center
170 Chapman Rd. Doylestown, PA 18901
Peace Valley Nature Center hosts a variety of weekly and daily programs available to suit all ages. Activities include hands-on experiences with the natural surroundings of the Center, arts and crafts, classroom lessons and more.
Location and Nearby Information
Nearby Venues
Nearby Restaurants
Where:
Information:
Registration required: 215-345-7860

© Copyright 2014 Interstate General Media, LLC