Legend has it that Barnegat was named in the 17th century for the Dutch word barendegat, which meant "inlet of the breakers." The Barnegat inlet was known for its turbulent waters, but today visitors are more likely to know it for "Old Barney," the lighthouse in the community. These three homes — either on East Seaview Avenue or Seaview Avenue proper — feature big-time prices and big-time amenities.
1005 Seaview Ave.
$2,375,000
Monthly taxes: $1,366
Tell me all about it: This four-bedroom beachfront home boasts curved walls of windows and an open floor plan. We love the center island with cooktop in the kitchen, and the family room with built-in speaker system. The home also features an elevator, two outdoor showers, mahogany decking, a roof deck with panoramic views, and motorized storm shutters.
2211 E. Seaview Ave.
$2,795,000
Monthly taxes: $1,817
Tell me all about it: We love the walls of interestingly shaped windows throughout the open floor plan of this four-bedroom home. If those views aren't enough, the property also boasts five decks, including a fiberglass one on the roof. Plus, we are a sucker for pocket doors, and since the master suite includes dual, pocket-doored, walk-in closets, we seem to be a sucker for this entire home.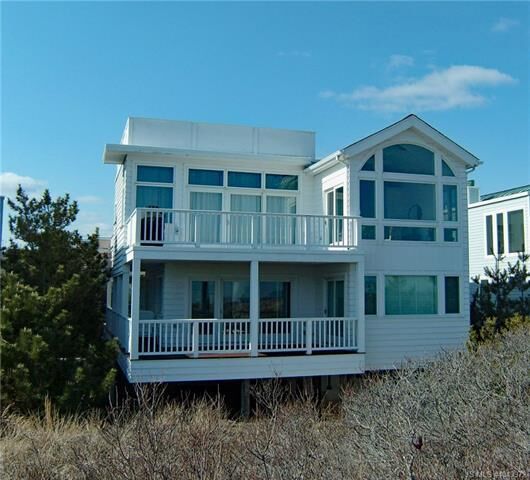 903 Seaview Ave.
$2,395,000
Monthly taxes: $1,198
Tell me all about it: This 7-year-old, five-bedroom oceanfront home boasts a roof deck with views of Old Barney (plus multiple other decks as well). We love master suite, which includes an enormous shower with ocean views. The home is also "elevator ready," the listing says, if you want to install a three-stop device.