The Inquirer's 2012 Retirement Guide
The Inquirer's 2012 Retirement Guide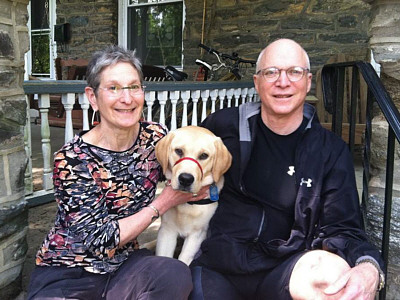 PhillyInc: Those who stayed the course through the highs and lows of the market, including the 2008 crash, have found that there is reason for optimism.
There is anecdotal evidence that suggests baby boomers are delaying moving until the real estate market improves.
Consumer 12.0: One concern that is shared by many aging boomers is the possibility of bad and costly things that can happen. That's where Friends Life Care might play a role.
Web Wealth: Everyone should do some retirement planning, and here are some sites that can guide the way.
MoneyCrashers: Just out of college and working at your first job? While retirement might be the last thing on your mind, now is always the right time to get started in putting money into a fund for your golden years.
Stepping away from the workplace soon? Better factor in money for health care and a lot of it. You should plan on spending $240,000, according to Fidelity Investments.
Many in the first wave of baby boomers reaching retirement age aren't wasting any time in stepping away from the work world. And for those who have left, they report that the pastures are indeed greener on the other side.
Investing for your retirement is an expensive obligation that you have to handle on your own. And as an added distraction, you often need to factor in a college education for your child or children.
What's it like being the daughter of one of the most well-known brokers -- Charles Schwab? Well, for one, you develop a common-sense approach to money, saving and investing. Carrie Schwab-Pomerantz offers some advice.
A Roth IRA isn't just for adults. Anyone can open an account. Even a child who earns money cutting grass or tending to a neighbor's pet. The benefits down the road can be sizable.
The U.S. Treasury has launched its "Ready. Save. Grow." campaign to get people focused on setting aside savings — online.
Jane M. Von Bergen

It's only through the prism of years that Richard J. Cohen, 67, has been able to see what happened to him when he was in college as a "gift," the chief executive of Public Health Management Corp. told me during our Leadership Agenda interview published in Monday's Philadelphia Inquirer.
Barri Rafferty has a suggestion for women who show up late for a business meeting: Enter with a bit of machismo and check the apologies at the door.
DALLAS – One of the country's top financial ratings firms is blowing the whistle on Texas' hot housing market.