Professor Susan Feiner thought her medical marijuana was legal in New Jersey. She was wrong.
The registered medical marijuana patient from Maine was handcuffed, searched and held in a cell at Newark Liberty Airport for several hours under threat of arrest last week after the TSA detected a few grams of cannabis in her checked luggage.
The rare and disturbing incident highlights the growing clash among a patchwork of states' medical cannabis laws and enduring federal prohibition.
TSA says it is not looking for marijuana in your luggage. Yet, as agents slip their fingers between the clothes and toiletries of millions of travellers, they invariably encounter some personal amounts of America's most popular flower.
The consequences for consumers and registered patients depends on the airport.
"TSA does not detain passengers, only law enforcement has that authority," said TSA regional spokeswoman Lisa Farbstein.
She also referred to the TSA website that specifies medical marijuana is banned from checked and carry-on bags. Yes, even in states where it's legal.
TSA agents don't alert Homeland Security over a joint or a dime-bag. Instead, the weed and the unlucky passenger are handed off to local police.
On June 11, Feiner was waiting to board a United Airlines flight back home to Portland, Maine. She had been in New Jersey visiting for her mother's 89th birthday.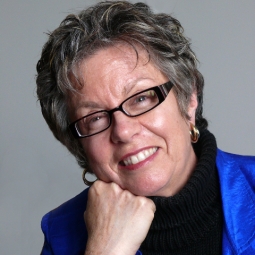 Feiner, 63, is a professor of women's and gender studies, as well as economics, at the University of Southern Maine. As the passengers lined up at Gate A20, a TSA agent suddenly called Feiner's name over the intercom. It was the beginning of an all-night ordeal.
Her checked suitcase had been selected for a random search after it was tagged and out of her possession. That's when TSA found less than ¼ ounce of medical cannabis.
Feiner was afraid and confused when the agent handed her over to three Port Authority of New York & New Jersey (PAPD) police officers.
She was told to produce identification as her fellow passengers filed past onto the airplane.
"I was laying my credit cards and business cards out on a chair. I was shaking," said Feiner.
"That's when one of them said 'I sure hope you have your New Jersey medical marijuana card.'"
Feiner immediately stated that she does have a card from Maine. At the time, PAPD officers seemed to think this might help her avoid arrest.
But New Jersey's 2010 compassionate use law does not honor cards from other state programs.
Feiner wasn't aware of that because her state does have a form of reciprocity for visiting patients. Moreover, voters in Maine fully legalized marijuana for adults in a 2016 ballot initiative.
One of the PAPD officers then started asking questions in a firm tone: What do you do for a living? What are you doing in New Jersey?
"That's when I started crying," said Feiner. "The absurdity of this was more than my brain could handle. I started being a little hysterical, but realized if I got weird, the situation could get worse."
A female PAPD officer calmed her down, and Feiner overheard another officer talking to a superior via phone. He was asking how to proceed.
The PAPD officer approached and said, "I'm very sorry about this but we have to arrest you."
He took out the handcuffs and Feiner was aghast. She asked not to be cuffed. They said it was protocol.
"They took me into the boarding tunnel and had me face the wall with my hands up. Then they did that thing where they knocked my feet further apart," said Feiner. "Being handcuffed was quite uncomfortable, I have a medical marijuana [recommendation] for pain."
An old injury in Feiner's shoulder began throbbing and a few minutes later, her back began to spasm. Obviously she wouldn't be allowed to take a few puffs of medical cannabis, and now all of the other prescription medications in her purse were off-limits too.
Feiner's cellphone was taken and she was walked down the boarding tunnel out onto the tarmac. Three PAPD cruisers, lights blazing, were waiting.
Everyone in the terminal had a bird's eye view of the professor being treated like a hardcore criminal or security threat.
The Port Authority Police Department covers some of the most high-volume bus terminals, airports, train stations, tunnels, and bridges in the world. PAPD officers are tasked with enforcing the local laws on either side of the Hudson.
Joseph Pentangelo, the PAPD spokesman and a former beat cop, said PAPD officers issue a court summons instead of handcuffs for small amounts of cannabis on the New York side, per local laws.*
But New Jersey's criminal prohibition for any amount of marijuana remains firmly in place and PAPD officers act accordingly by performing a custodial arrest.
Feiner was shown to a small cell, searched again and her bra was confiscated.
Then they took away her glasses.
"It was the worst indignity," said Feiner, who has worn glasses since first grade.
After nearly two hours, there was a shift change and a new lieutenant called the Essex County prosecutor. After the brief phone conversation, Feiner was told that she was being released.
"A non-New Jersey resident who is travelling in New Jersey with medical marijuana can be charged," said Katherine Carter,a spokeswoman at the prosecutor's office. "However these decisions are made on a case-by-case basis and are based on the amount [of marijuana] involved and if the person has documentation from the state they are travelling from."
Both Carter and Pentangelo said this was the first time a cannabis patient registered in another state had been detained at Newark Liberty Airport.
It probably won't be the last. Forms of medical cannabis are legally distributed in New York, New Jersey, Delaware and Connecticut. By the end of next year, Pennsylvania and Maryland expect to register patients. Despite their close proximity, none of those states offer patient reciprocity. Michigan alone has more than 200,000 card-carrying cannabis patients. Nationwide, estimates project about 2 million.
Feiner was given back her glasses, jewelry, phone, carry on bag, and purse. But her problems weren't over yet.
First she had to make her way back to the terminal, then it took an hour to locate her checked bag. Oddly, the suitcase had made it to Portland already…on her original flight.
United Airlines ticketing agents and a customer service supervisor quickly got her booked on a red-eye to Portland that left just after midnight, free of charge.
Back in Maine and sitting in sandals by a pristine lake a few days later, Feiner laughed off most of the encounter. She was still shocked that it happened at all. Wondering aloud, she hoped there wouldn't be any future problems with TSA, especially during some upcoming international flights.
In hindsight, Feiner realized how carefully she had had to navigate the encounter with PAPD.
"Where do I stop being so cooperative? There's really a line, and if you go over it, they are definitely going to be mean," said Feiner, "But if you don't insist on your rights, they will use everything against you."
The TSA travel ban on medical marijuana is a massive hardship for the millions of registered patients. And lack of recognition between the quickly expanding state programs is a cold insult to basic civil rights.
No one should have to endure discrimination that is government approved.
---
*A law passed in 1979 decriminalized marijuana possession in the state of New York, except when in "public view." In the 1990s, Mayor Rudy Giuliani used that loophole to crack down on the Big Apple's cannabis consumers. Giuliani's term saw cannabis arrests go from less than 5,000 per year to more than 50,000.
In 2014, Mayor Bill de Blasio announced that he was going to reduce marijuana arrests and instructed the NYPD to start issuing citations. The same year, Brooklyn District Attorney Kenneth Thompson announced that he would dismiss all marijuana possession cases before arraignment, an estimated 8,500 per year for his office. By 2016, NYPD marijuana arrests were cut in half, but still totaled a staggering 18,136 in a single year — more than the entire state of Pennsylvania.