On Friday, Campbell Soup Co. announced the abrupt resignation of CEO Denise Morrison, who is retiring after seven years heading the Camden-based food company.
Morrison's suddent departure took the business world by surprise. Shares of Campbell's stock  plunged 12 percent following the announcement and Wall Street Journal deputy business editor Anupreeta Das described the retirement as feeling "like Campbell just stuck a big For Sale sign on its door."
Here are key things to know about Morrison and her abrupt departure.
1. She was among a small and shrinking group of female CEOs
Morrison was among the most prominent female CEOs in the country. Her departure drops the number of women who are CEOs of Fortune 500 companies down to 23.
Morrison's departure comes after a number of high-profile women have stepped down from leadership roles at major companies over the past year, including former Hewlett Packard Enterprise CEO Meg Whitman, former Mondelez International CEO Irene Rosenfeld and former Avon CEO Sheri McCoy. Margo Georgiadis left Mattel Inc. after a year in the top job, but has since been hired as the new CEO of Ancestry.
At one time, the Philadelphia area was home to three Fortune 500 companies with female CEOs. In addition to Morrison, Ellen Kullman ran DuPont until her retirement in October 2015, and Lynn Elsenhans headed Sunoco Inc. until stepping down in February 2012.
>> READ MORE: Campbell Soup CEO Denise Morrison retires abruptly
2. Her tenure at Campbell
Morrison joined Campbell in 2003 as president of global sales and chief customer officer and became CEO in August 2011, making her the company's 12th leader. The company has struggled lately amid changing consumer tastes and recently completed a $6 billion acquisition of Snyder's-Lance Inc.
>> READ MORE: Campbell CEO: When I grow up, I want to be the boss
3. Morrison left Trump's manufacturing council … eventually
Morrison was among the CEOs to walk away from President Trump's American Manufacturing Council in August 2017 over his remarks about racial protests in Charlottesville, Va., though her announcement came a day later than her peers and just an hour before the council was officially disbanded.
"Racism and murder are unequivocally reprehensible and are not morally equivalent to anything else that happened in Charlottesville. I believe the president should have been — and still needs to be — unambiguous on that point," Morrison said at the time.
4. Her sister was also a CEO
Morrison isn't the only member of her own family to lead a large company. Her sister, Maggie Wilderotter, was the CEO of Frontier Communications from November 2004 to April 2015. Wilderotter also served as the company's executive chairman until April 2016. Prior to that, Wilderotter was a senior vice president at Microsoft.
5. Morrison's temporary replacement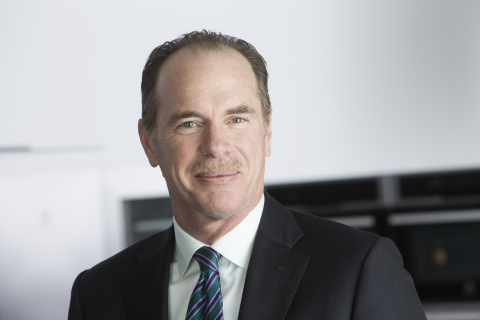 Morrison's replacement, at least on an interim basis, will be Keith R. McLoughlin, who has been a member of the company's board of directors since 2016. From 2001 through 2016, McLoughlin was the president and CEO of Electrolux AB, a global manufacturer of major household appliances. Prior to that, he served as vice president and general manager of DuPont Nonwovens for DuPont.
Campbell will undertake a review of its product portfolio, which McLoughlin told reporters could include selling brands such as Pepperidge Farm cookies and V8 juices. "We must take a fresh look…with urgency," McLaughlin said on a conference call, according to the Journal. "Everything is on the table. There are no sacred cows."