Ilya Babiner, a Bucks County dentist with offices in Feasterville and Philadelphia, pleaded guilty to submitting fraudulent bills to Medicaid and paid $1.5 million in restitution, the Pennsylvania Office of Attorney General said Thursday.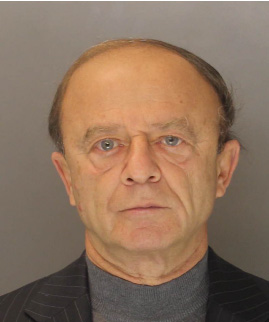 Over a period of at least two years, Babiner, 63, of Langhorne, submitted claims for crown restorations and repeated dental services for a high percentage of patients, setting off alarms in the state's Fraud Abuse Detection System, the attorney general's office said. Babiner allegedly used an alphabetical billing system to bill for work that he did not perform.
In addition, Babiner was ordered to pay a $15,000 penalty, give up his dental license, and not practice dentistry for seven years, and perform 500 hours of community service. Babiner and his company are also prohibited from participating in state and federally funded health care programs for five years, the Attorney General said.
"The probationary sentence reflects Dr. Babiner's extraordinary acceptance of responsibility," Babiner's attorney, Mark Sheppard, said. "It also reflects that while the claims were technically false, many of his patients received dental care, particularly denture replacement, that was not reimbursable under the then-existing Medicaid rules."
The $1.5 million case, filed in January, was substantial relative to other recent fraud prosecutions, which topped out in the $200,000-range.