Question: Sales personnel salaries represent a significant, ongoing cost to my start up and small business.  Internet marketing methods are free.  Should I also invest in personal contact & visits by investing in a salesperson? 


Answer: Different sales approaches work best for different businesses. The right sales model for your business depends on your products, services and how your prospects and customers like to do business with you. Selling through the Internet can be effective, if you have a robust website with e-commerce capabilities, and if you promote your website through social media, email and other advertising. But often, that may not be enough. If your business depends on building relationships, or if you have products that require demonstration or onsite evaluations, a sales person may be necessary. There are a number of ways to structure compensation for a sales staff so that it fits within your budget.  Think about using part-timers, contractors or other creative models to get the job done until your success allows you to build up to a full-time sales team.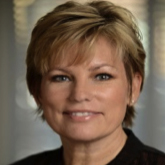 Denice Hasty
SVP Product Marketing, Comcast Business
_________________________________
Missed a week? All Q&A's can be found at Philly.com/ComcastBiz and at cbcommunity.comcast.com.