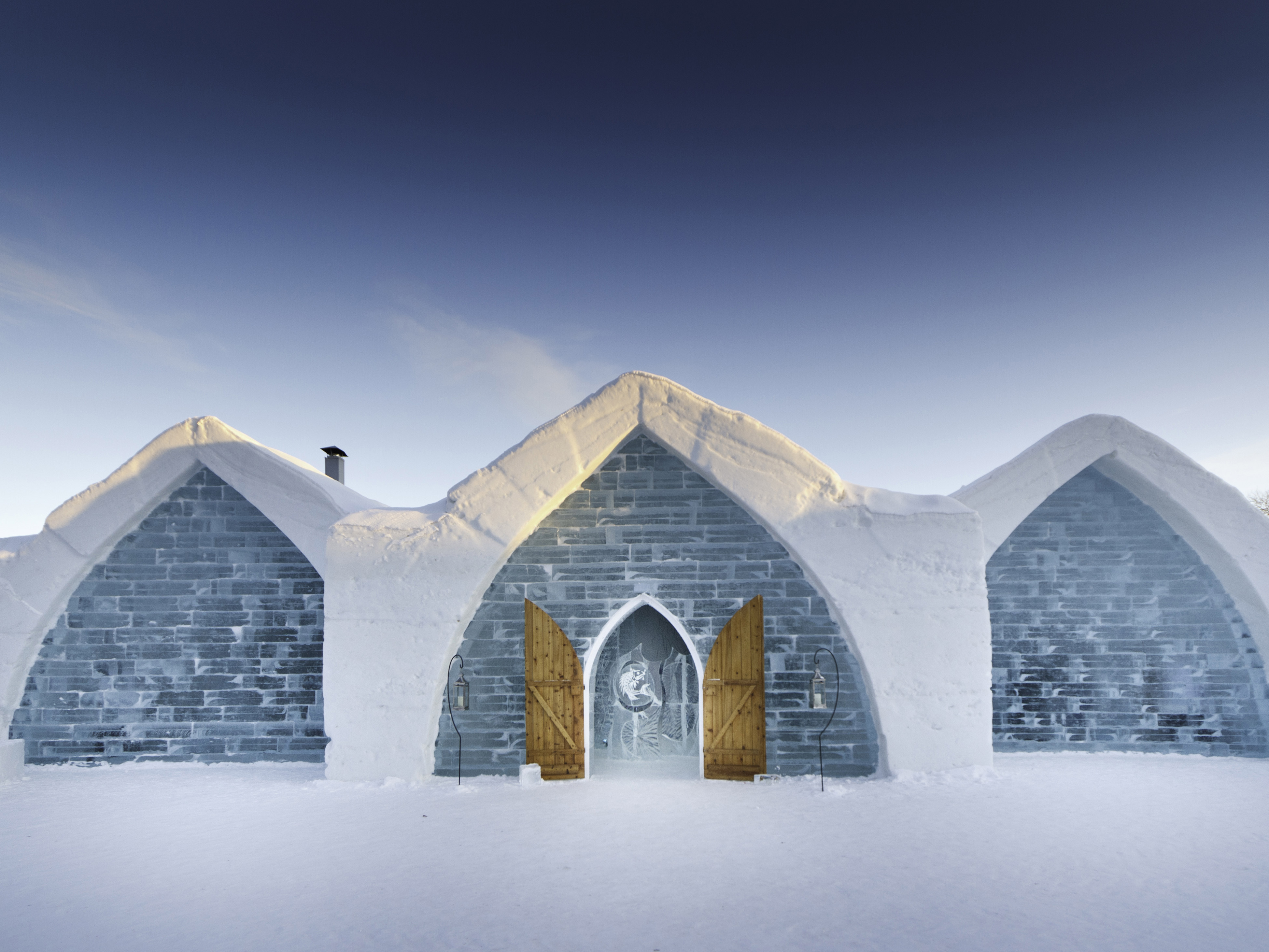 A Winter Wonderland awaits travelers in Quebec City's Hôtel de Glace
SCROLL

Where to stay
Paths to Glory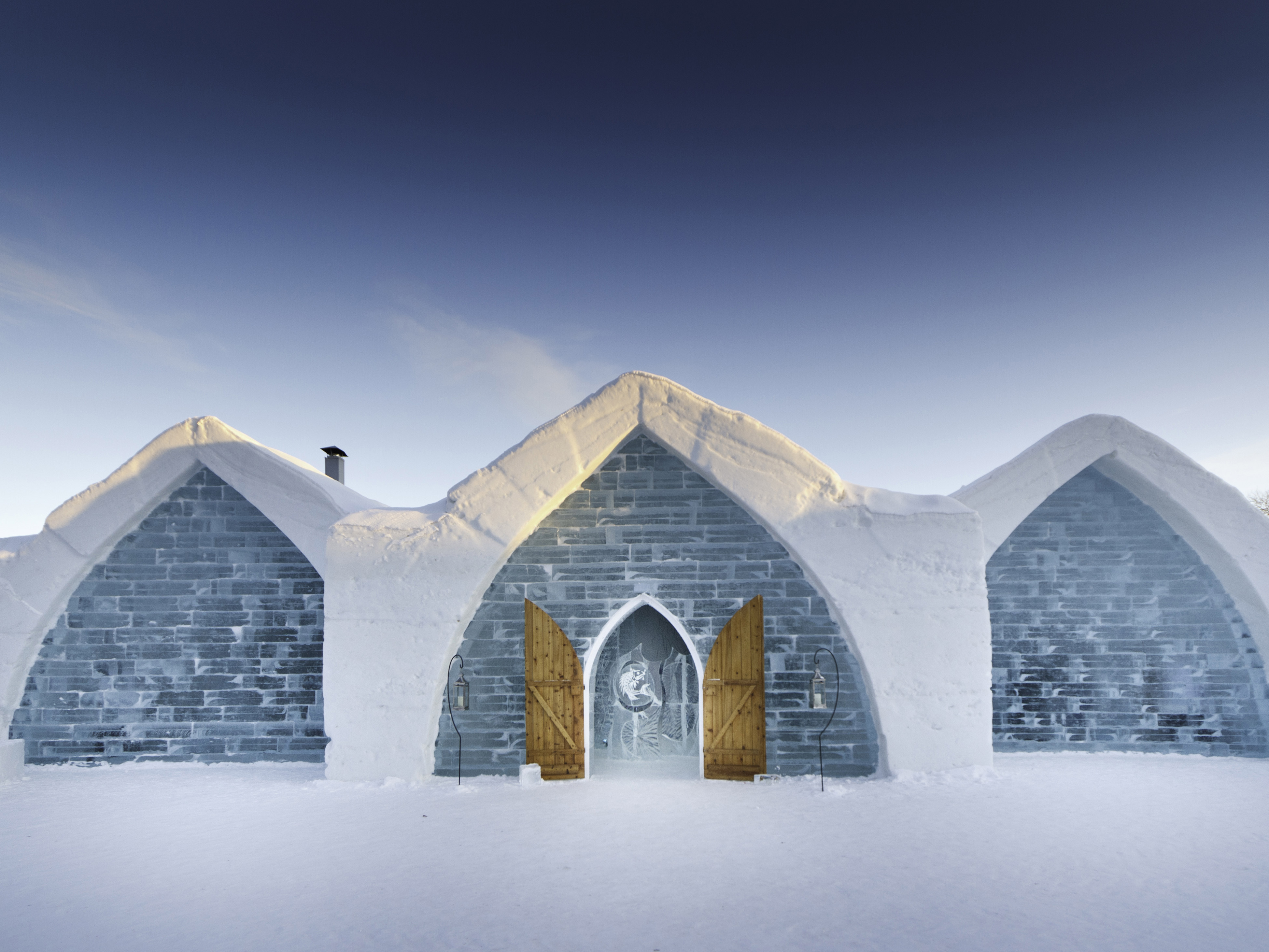 There was a time in our lives when we longed for snow days — a reprieve from schoolwork — so we could spend the day sledding down the biggest hills, building the tallest snowman, and capping it off with a warm cup of hot chocolate. So why is it now that once the winter weather arrives, we briskly bundle up and find any excuse to stay indoors? This winter, make a pact to rediscover the magic of the season and take a weekend getaway to
Quebec City, Canada
to discover the magnificent
Hôtel de Glace.
AdTag
Photo Credit: Luc Rousseau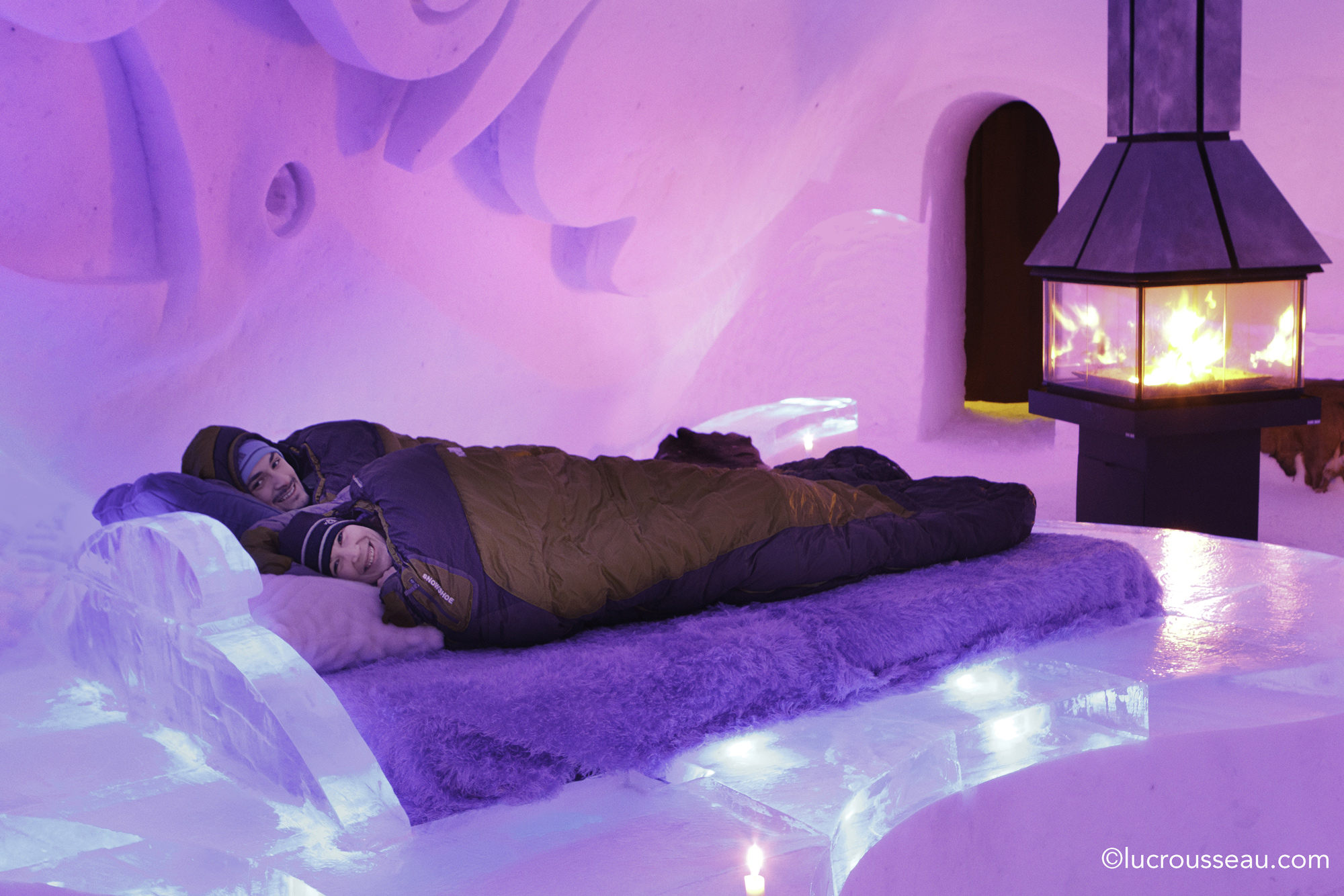 If you want to rediscover the magic of the season, there is no place more representative of the wonders of winter than the
Hôtel de Glace,
located on the site of
Valcartier Vacation Village
just under an hour outside Quebec City. This is the only hotel in North America made entirely of ice and snow. Over a two-week span, builders use more than 30,000 tons of snow to shape, carve and construct the brilliant structure that welcomes guests from around the world.
The hotel includes 44 guest rooms, as well as themed suites with unique architectural features such as Roman columns and animal figures carved from ice. Each room includes a bed made of ice topped with a cozy mattress and arctic sleeping bags for guests to stay comfortably warm while they sleep. Some rooms even include fireplaces, as well as hot tubs — perfect for those looking for a bit more romance.
In addition to the hotel's unique lodging, the Hôtel de Glace boasts an ice bar and restaurant that offers a Nordic inspired menu. Sip your drink in a glass made of ice as you relax under the igloo's warm, almost magical glow.
With all of the nearby activities — from snowshoe adventures, to ice slides, to ice sculptures — it's no surprise the hotel has continually drawn over a million annual visitors since it was first built in 2001.
Photo Credit: Luc Rousseau
Staying at the Hôtel de Glace is just the tip of the iceberg for a weekend trip full of unique experiences. Since the hotel is near
Quebec City,
there are
tons of places
to find authentic and delicious eats. For breakfast or brunch, try
Pascal le Boulanger,
a bakery with delectable butter croissants, homemade jam and fresh-baked bread and desserts. Pascal le Boulanger also offers gourmet sandwiches, thin pizzas, and tartinettes (sweet, small flatbreads) for those looking for a more filling meal. For Sunday brunch, try
La Triate,
a 20 minute drive from the Village Valcantier at the Hotel Musee Premieres Nations, which serves a delectable menu offering a gastronomic experience perfect for discerning foodies.
If you're a beer lover, a visit to the
Archibald's Microbrewery
is a must. This local favorite offers a taste of Canada's own microbrewing scene featuring Belgian brews and German-style beers. But beer isn't the only thing on the menu at Archibald's; there is a full selection of tasty dishes complemented by jazz and folk music most nights of the week. Additionally, you can indulge in a
Snow and Fondue experience
where you'll enjoy a three-course Chinese fondue meal (aka hot pot) in the great outdoors.
Photo Credit: Renaud Philippe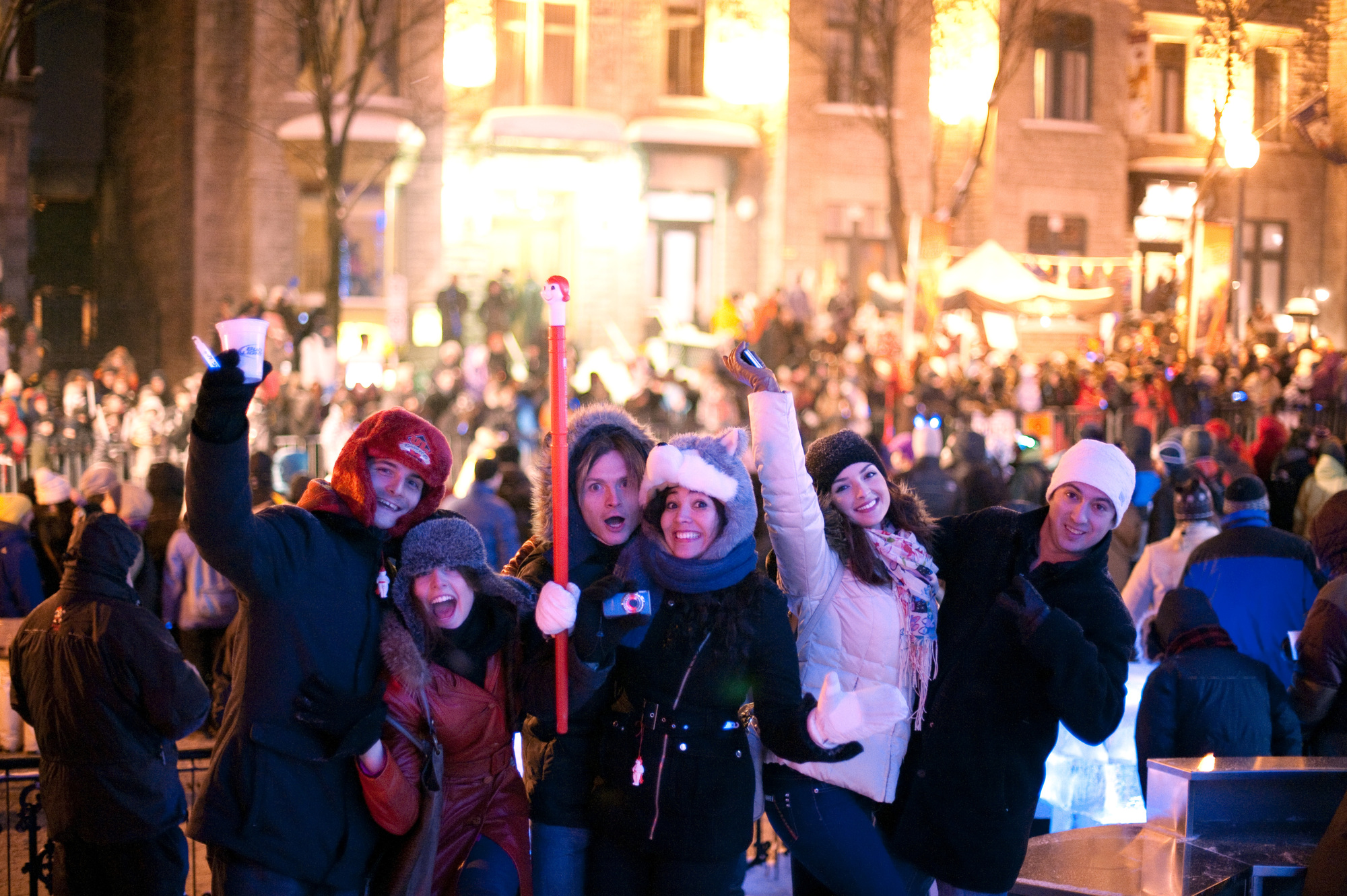 The Hôtel de Glace's convenient location near the city and national parks means a wide variety of activities are right at your doorstep. From a luxurious relaxing weekend at the spa to an outdoor adventure in the wilderness surrounding the hotel, opportunities abound for anyone looking to participate in the most iconic winter experiences Canada has to offer.

Photo Credit: Destination Canada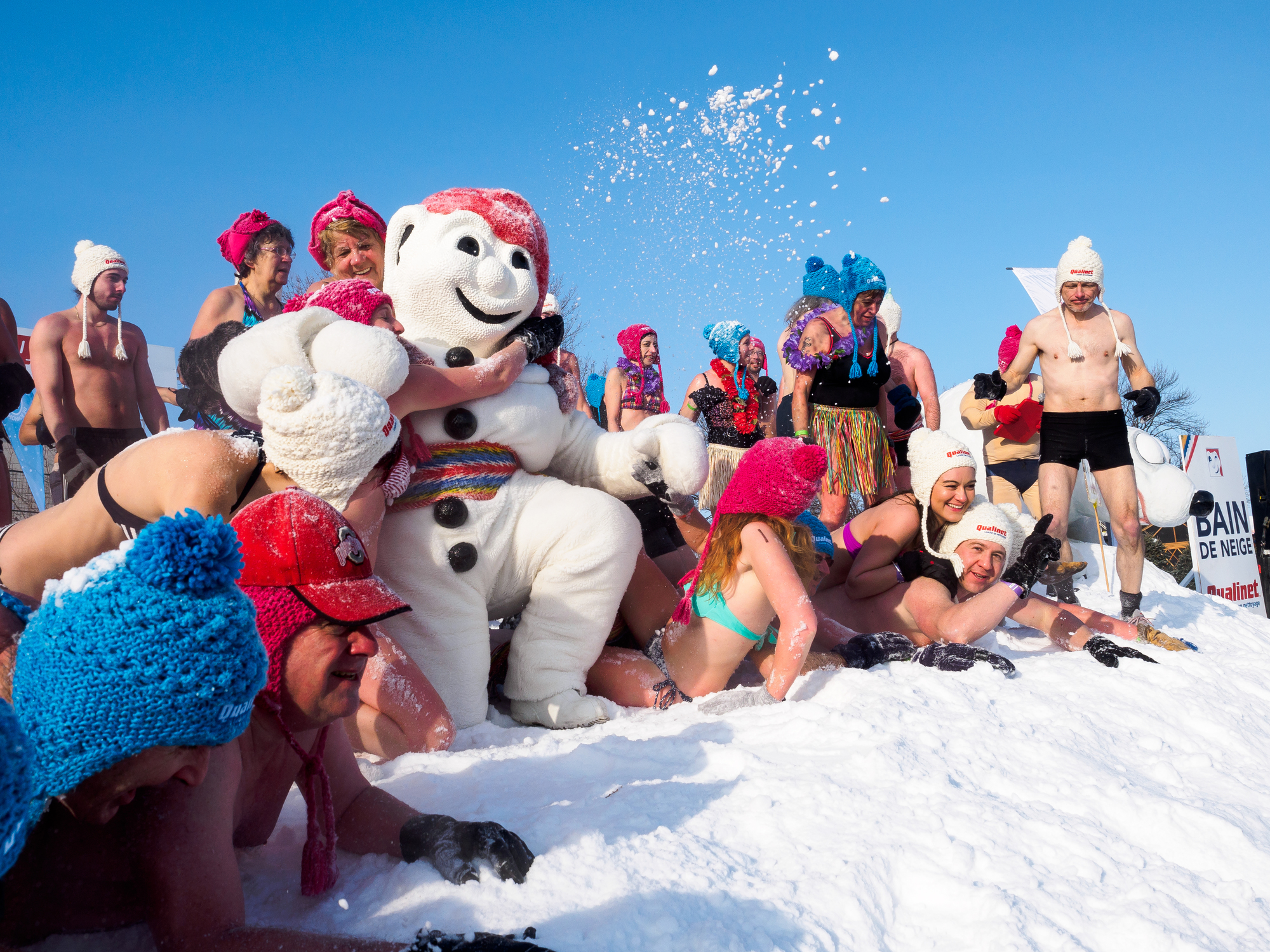 For the leisurely traveler

Photo Credit: Armstrong Photo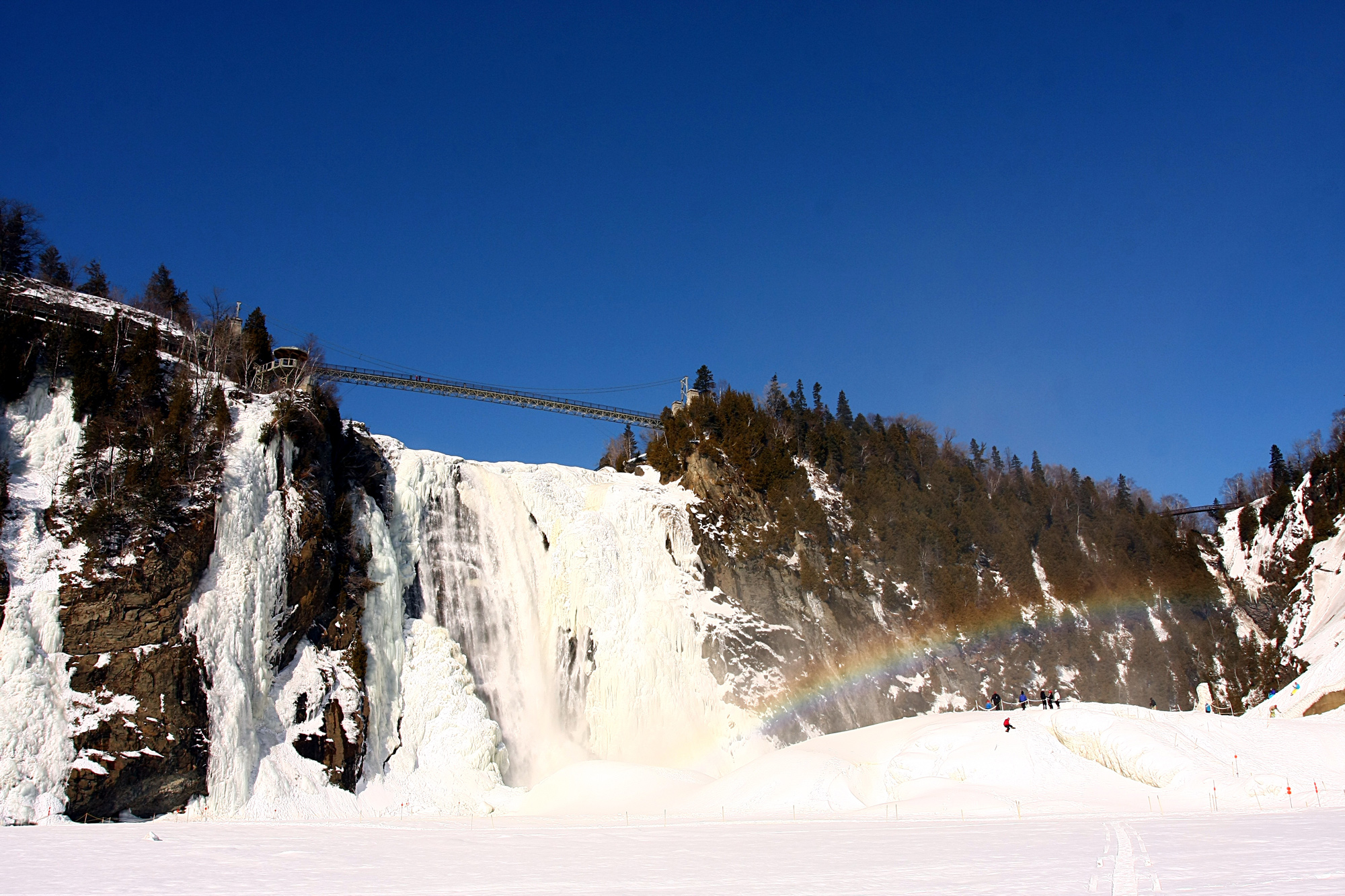 For the outdoorsy adventurer

Adventure awaits thrill seekers and nature lovers at

Parc de la Chute-Montmorency

where guests can ride a cable car or walk the suspension bridge over the 280-foot waterfall — one and half times as high as

Niagara Falls

. Once you reach the top, you can admire stunning views of île d'Orléans and the St. Lawrence River.

A visit to the

Canyon Sainte-Anne

is another great stop for the more adventure-inclined as it boasts the longest canyon zipline in Canada. It also features a train system that runs along both sides of the canyon, crossing three suspension bridges for a commanding view of the rock faces, the mighty falls, and the rushing Sainte Anne du Nord River below.

Photo Credit: Martin Cathrae