Archive: May, 2012
Ronnie Polaneczky

, Daily News Columnist

Whenever I conclude a conversation with a military vet, I try to remember to say, "Thank you for your service."

Today, when I expressed that sentiment at the end of a phone call with a former U.S. Marine reservist, I was startled when he pooh-poohed my gratitude.

"You seem like a nice person, but really, it annoys me when people say that," he said. "They don't mean it."
Ronnie Polaneczky

, Daily News Columnist

Denizens of New York's East Village have been in a tizzy - titsy? - the last week or so over the cute young woman who's been spotted walking the streets topless. On her way back from yoga, breezing past Whole Foods, hanging out in Union Square Park - there she is: carrying a shoulder bag, wearing sunglasses, checking her phone, just like like anyone else heading out to Starbucks. Except that she's preceded by her bouncing little friends.

Who is she? What's she up to? And where the hell is her shirt?

She's Moira Johnston, a 29-year-old former Philly girl who's baring her boobs to promote awareness that New York has a state law, on the books since 1992, that allows women to swing free and easy anywhere that men are allowed to.
Ronnie Polaneczky

, Daily News Columnist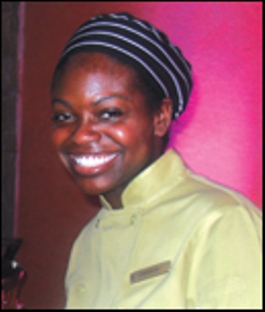 If you want to see someone having fun with goat's milk and fruit chews, check out Philly native Lasheeda Perry on the Food Network's "Sweet Genius."
The weekly show's host, Master Pastry Chef Ron Ben-Israel, gives absurd culinary assignments to three competitors, all of them professional pastry people. The one who creates with the most yummy concoction with the bizarre ingredients wins the title of "Sweet Genius" and – better still – $10,000 cash.
Lasheeda, 26, blew away the competition. Which is no surprise, since her expertise with sweets has been obvious since her days as a stand-out student in Frankford High School's Culinary Arts Program.
Ronnie Polaneczky

, Daily News Columnist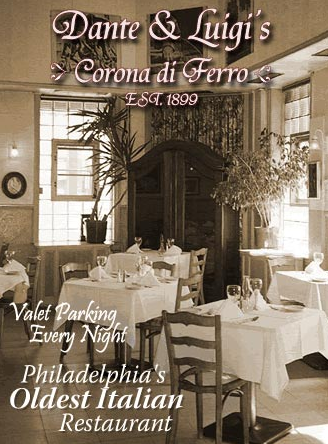 A couple readers e-mailed to say I got it wrong after reading my column Thursday about Ralph's Italian Restaurant, on S. 9th St. I wrote that Ralph's, founded in 1900, can now claim to be the oldest Italian restaurant in the country, because Fior d'Italia of San Francisco, which once held that honor, went belly-up this week.
Not so fast, protests a reader named Nathan.
"Another old Philadelphia Italian Restaurant" - Dante & Luigi's, on S. 10th St - "claims to have been founded in 1899, AND to being the oldest Italian Restaurant in Philadelphia."
Ronnie Polaneczky

, Daily News Columnist
Just received this photo from a peeved downtown worker, who took a snapshot of these two PPA towing trucks parked at 8th and Race Streets (in the foreground is the hood of one of the trucks). Both were parked in clearly marked No Stopping zones, the kind that would net anyone else at least $51 in fines - and, on a bad day, a very expensive towing fee courtesy of the Philadelphia Parking Authority.
"They were there for at least two hours," says the disgruntled citizen, who asked not to be ID'd in this blog for fear of retribution.
I have two words to say about this: No fair.