Archive: April, 2012
Ronnie Polaneczky

, Daily News Columnist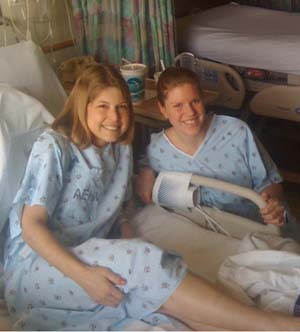 I don't usually write about important topics during their designated "awareness" months, because it always seems so gimmicky. But I'm making an exception for Organ Donation Awareness month, mostly because this story is too sweet not to share. It comes via the PR folks at Albert Einstein Medical Center (full disclosure: former Daily News scribe Jill Porter consults for the marketing department there). And if it doesn't convince you that some people are angels on earth, I'm not sure what will. This is from the press release:
"Rachel Buckley and her family asked members of their church to pray for her to get a new kidney. Rachel, now 38, had been ill since she was a teenager and had developed renal failure. Congregants in the intensely devout evangelical Christian church in suburban Philadelphia not only prayed for Rachel: one of them donated her kidney.
"Lindsey Steege, now 23, was following the example of her father, who had donated his kidney to his sister a few years earlier. Lindsey and Rachel were too divergent in age to be social friends but the families had befriended each other through St. John the Evangelist Anglican Church in Huntingdon Valley, PA. The two families recently got together to celebrate the first anniversary of the transplant, which took place at Einstein Medical Center in Philadelphia on Feb. 25, 2011. "We are forever intertwined as families," said Lindsey's father, Chuck Steege. "And most definitely Rachel and Lindsey are intertwined. I don't think words can even define the connection."
Ronnie Polaneczky

, Daily News Columnist
If you're gonna run a 5K race and take aim at a dunk tank, it's always fun to know the sub-text. Regarding this Saturday's St. LauRUNtius 5K run and Neighborhood Festival (April 21st), the occasion is a happy kick-off to what families of Fishtown's St. Laurentius plan to make an annual event to raise funds for their parish school.
St. Laurentius, of course, was on the list of Philadelphia archdiocesan schools slated to close come June. In an inspiring rally, parents and community members made a strong case to the archdiocese for a stay of execution, and so the sweet little haven at 1611 E. Berks St. will remain open.
All that rallying has been a marketing boon. Parent A.J. Thomson tells me that fall's enrollment will be over 250, up from its current 237. Given that the school's legal maximum capacity is 268, that means the school will be 93 percent full. Most of the new admissions are to the kindergarten and pre-k classes, he says, evidence of a baby boomlet in Fishtown, which "has always supported Catholic education."
Ronnie Polaneczky

, Daily News Columnist

My column today about Kensington film-maker Jamie Moffett mentions the seven-alarm 2007 warehouse fire that devastated his neighborhood. To see video footage of that fire, shot & edited (with Moffett) by neighbors who lost their homes in the conflagration that day, click the image below. And then try not to cry when you realize that all the hope neighbors had for a gorgeous green space to grow from the ashes of that fire has been for nothing. The lot sits trashy and vacant, as neighbors' pleas for help from the city have fallen on deaf ears.

Ronnie Polaneczky

, Daily News Columnist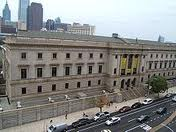 I didn't have space in my column today to include some comments by John Curtis, director of research and public policy for the American Association of University Professors. I'd called to ask him whether the $274,000 salary of Stephen Curtis (no relation, I presume ...), president of Community College of Philadelphia, was out of whack with what other community-college presidents earn.
I asked because AFT Local 2026, which represents faculty and some blue- and white-collar staffers at CCP, have made the point that Curtis makes more than Mayor Nutter ($170,935) and Gov. Corbett ($174,900) earn.
Researcher John Curtis said that, according to a recent survey conducted by his organization, the compensation of public community-college presidents range from $81,000 to $390,000, not including extra benefits for housing and car expenses. The size of the salary is influenced by the size of the school, its location and the number of its students and employees.
Ronnie Polaneczky

, Daily News Columnist

Call me an art rube, but the breathy fuss over the "fabulous" new Barnes Totem makes me giggle. Really? That bent stick is an inspiration? Help me, people. What am I missing here?