Archive: March, 2013
During Monday's opening arguments in the trial of "House of Horrors" doc Kermit Gosnell, his defense attorney, Jack McMahon, defended the deplorable condition of Gosnell's West Philly abortion clinic. He said the prosecution's experts unfairly expected Gosnell to uphold "Mayo Clinic standards" at the clinic he ran for poor women in the "nitty-gritty" neighborhood of tk.
"They don't run an urban clinic; a low-cost, urban, poverty-stricken clinic," McMahon said. "They want to put Mayo Clinic standards on a West Philadelphia clinic. If you want Mayo Clinic standards, go to the Mayo Clinic."
The way he said it, you'd think that every non-Mayo Clinic abortion center is as filthy as Gosnell's Women's Medical Center was at 38th and Lancaster. Here's how the hell-hole was described in the DA's 2011 grand jury report: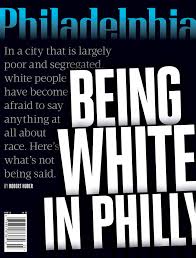 Philadelphia Magazine hoped to launch a conversation about race when it published its March cover story, "Being White in Philly."
The conversation turned out to be about how racist the essay was. Everyone from Philly Mag's own writers to Mayor Nutter to yours truly have found the piece contemptible.
On Monday, March 18, Philly Mag will host a discussion called "Can We Talk About Race?" - although I'm sure it will wind up being a discussion about the magazine piece - at the National Constitution Center. The event is free and open to the public, but spots are limited. To attend, click here to register online.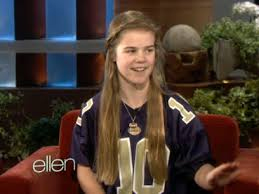 The roar that will come from Caroline Pla's supporters won't be as loud as the one that rocked Vatican City yesterday when the new Pope was announced. But the cheers will no doubt be as heartfelt, for a great reason:
Caroline will be playing CYO football this fall, thanks to today's decision by Archbishop Charles Chaput to allow co-ed participation in CYO football effective in the 2013 season.
Chaput's decision is a touchdown for reasonableness, kindness and common sense.
My column today about Constitution High School senior Courtney Simmons doesn't begin to do justice to the 18-year-old cancer survivor who also lost her beloved mom and sister to the disease.
So I'm grateful to the Philadelphia School District for this video of Courtney, which was produced when she was selected the district's Office Depot Senior of the Month. Give a click and meet Courtney, one of the strongest young women I've ever met.