Archive: February, 2010
Ronnie Polaneczky, Daily News Columnist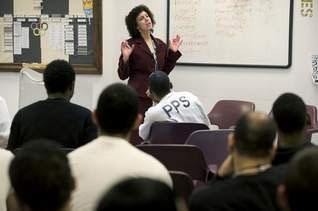 This photo accompanies a story on the Courier Post website about Community Education Centers, a Philly-based company providing training services to inmates.
The caption identifies the woman in the picture as Valerie Mond, who was photographed while leading a "character and accountability class" at Hoffman Hall, a prisoner re-entry facility in North Philly.
If Mond's name is familiar, it's because she's mentioned in the Philadelphia District Attorney's 2008 Grand Jury report into the death of Danieal Kelly, the child with cerebral palsy who starved to death while under DHS care.
Ronnie Polaneczky, Daily News Columnist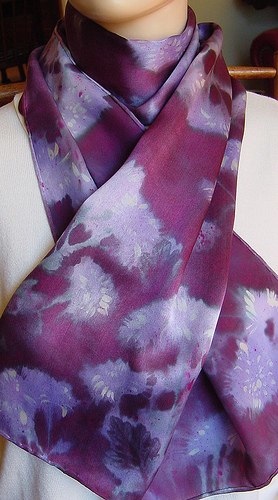 It's been over two weeks, but Regina Felder is still steamed about what went down at PennDot's Photo & Exam Center at 8th and Arch, when she trekked there to renew her driver's license.
When she sat in front of the camera to have her new photo taken, the male clerk asked Felder, twice, to adjust the silk neck scarf she was wearing. Finally, he told her to remove it for the photo.
Felder, a 48-year-old secretary at Drexel University, didn't want to. She describes herself as a religiously devout, modest woman who always, always wears something at her neck. Without a scarf, or turtleneck, or nice piece of jewelry or other accessory, she feels "naked."
Ronnie Polaneczky, Daily News Columnist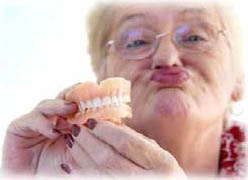 It's cold, you're tired and the thought of extending a hand to help the needy is just too much to bear.
So allow me to offer a way to do so that requires only the click of your computer's mouse.
Ronnie Polaneczky, Daily News Columnist
Today's story by my Daily News colleague Emily Schultheis about the battle of finding on-street parking after a heavy snowfall, reminded me of a crime I committed years ago, when I was a suburban teenager who'd never heard of the practice of saving a shoveled-out parking spot with a chair.
I wrote about the crime in a Feb. 2, 2000 column and thought I'd reprint it here, for stupidity's sake. Because, boy, was I stupid.
"MEAN STREETS OF SNOW"

Ronnie Polaneczky, Daily News Columnist
My column today makes the suggestion that DHS caseworkers use their cell phones to snap a photo of the kids they visit, as a way to prove that the look-sees actually occurred. Since most cell phones allow you to share the photo with others, why not have the caseworker send the photo, that day, to a designated e-mail address at DHS, as evidence that the visit took place?
It's not a perfect solution to the problem of some caseworkers lying about having seen the children they're paid to protect. After all, not all cell phones can indicate, via GPS technology, where and when the photos are taken.
But until DHS gets a mutilmillion-dollar, fully-integrated software system as sophisticated as the one Florida is rolling out (which I mention in my column), it's at least a start toward preventing tragedies like the neglect death of 14-year-old Danieal Kelly.
Ronnie Polaneczky, Daily News Columnist
"No one wants to see their newborn baby faced with a blade," says a Malian woman to her female Philadelphia friends in a scene from Mrs. Goundo's Daughter, an extraordinary documentary about one local mother's mission to protect her child from a horrific cultural practice known as female circumcision - the ritual mutilation of a girl's external sexual genitalia.
But face the blade they do, in Mali and other African countries, where a woman's sovereignty over her body is routinely trumped by traditions aimed at re-enforcing the dominance of men over women.
What better way to do so than by using a knife to destroy a woman's ability to experience sexual pleasure?
Ronnie Polaneczky, Daily News Columnist

Here's a tidbit that I hope Keith Olberman notes on Countdown tonight:
Coventry Health Care, parent company of HealthAmerica, which is denying Kyler Van Nocker's $110,000 claim for life-saving neuroblastoma treatment, is in extra super-duper financial shape these days.
The Dow Jones Newswires reports today that Coventry's fourth-quarter earnings rose 24%, beating profit expectations, as overall membership rose while medical costs fell.
Ronnie Polaneczky, Daily News Columnist
Flaks for the Harrisburg-based HealthAmerica insurance company wouldn't comment on my column Tuesday about the lawsuit just filed by the family of Kyler VanNocker, the 5-year-old neuroblastoma patient who needs treatment that HealthAmerica has decided not to cover.
So I doubt any HealthAmerica spokespeople will chat tonight with MSNBC's Keith Olbermann, when he discusses Kyler's case on "Countdown."
Tonight's segment (scheduled for about 8:15pm) will be a follow-up to the one Olbermann did about Kyler on Tuesday. Kyler's dad, Paul VanNocker, and the family's attorney, David Senoff, will be on hand to discuss the lawsuit and to tell the tale of HealthAmerica's inexplicable denial of coverage that Kyler needs to save his life.