Archive: October, 2011
Ronnie Polaneczky

, Daily News Columnist
Man, does my former state senator hate me, or what? My colleague Michael Hinkleman has this blog post, where I am mentioned in paragrah seven. I have been called many things, but I have a feeling Fumo kicked it to a whole new level.
Ronnie Polaneczky

, Daily News Columnist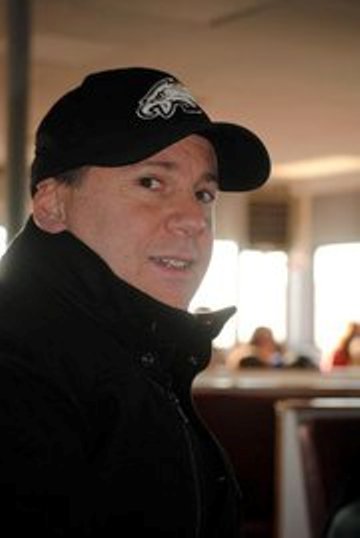 The Inquirer's Miriam Hill wrote a wonderful obit today about Rob Stuart, the Center City activist who died of a heart attack Wednesday. I met Rob, and his awesome wife, Sarah Clark Stuart, in the course of writing about the efforts of the Friends of Schuylkill River Park to force the CSX freight-rail company to allow park users to cross CSX rails in order to get to the recerational area. Rob and Sarah, along with their fellow activist Russell Meddin, were, to me, the Holy Trinity that forced CSX to do the right thing. The current park - vibrant, beautiful and well-trod - is the result.
Rob was only 49. I am having a hard time grasping that his mighty heart has stopped beating. But I am so thankful that he used it for great and selfless things while he walked this earth. Thoughts and prayers to Sarah, their two daughters and to all who knew, loved and admired Rob. The city is a better place because he was here.
In honor of Rob, printed below is the last park-related column I wrote, published March 27, 2009. Rob had just completed a short documentary about the effort it to took to bring the park to fruition. It was called "Free the River Park," and Rob hoped it would encourage activists everywhere to remember that even the most intractibile forces can be moved, with enough persistence and hard work.
Ronnie Polaneczky

, Daily News Columnist
Just got this press release from the office of Rep. Kathy Watson (R-Bucks/144th). House Bill 9, passed early this month, now has the governor's signature on it. To read how House Bill 9 will save lives, read my Oct. 11 column here.
Here's the release:
HARRISBURG – Parents will now have the force of law behind them when making decisions about their teens' driving habits thanks to legislation that was signed today by the governor, said Rep. Kathy Watson (R-Bucks/144th), who sponsored the upgrades to Pennsylvania's Graduated Driver's Licensing (GDL) law for young drivers.
Ronnie Polaneczky

, Daily News Columnist
Seems like Jodi Mallon, profiled in my column today, isn't the only one who wants to sing Happy Birthday to Derwin McLemire, one of the mentally challenged adults abused in Tacony.
(To watch the CBS-3 an interview with McLemire, click here)
Tasha Jamerson, spokesman for District Attorney Seth Williams, says the office has been getting calls locally and from all over the country – Manhattan, Georgia and beyond – from Good Samaritans wanting to help the Tacony basement victims celebrate the umpteen birthdays they missed while held captive by a team of monsters led by Linda Weston. Jamerson said the office is accepting all cards, gifts and donations on the victims' behalf and will be sure to get them to the men and women who were caught in Weston's terrible web.
Ronnie Polaneczky

, Daily News Columnist

Meet the awesome Sean Canepa, subject of my column today.
Ronnie Polaneczky

, Daily News Columnist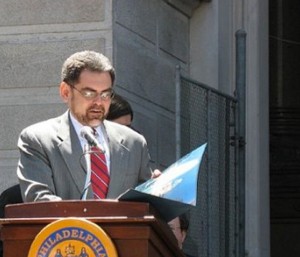 The Inquirer's Kristen Graham is reporting that Gov. Corbettt has named Pedro Ramos to head our mess of a School Reform Commission. Ramos attended Philly schools and sent his kids to Philly schools. Will having a public-school parent at the helm refocus the commission? As in, will they finally ask, of every decision they make, "How will this affect children at the classroom level?"
Because that's the only question that matters.
Ronnie Polaneczky

, Daily News Columnist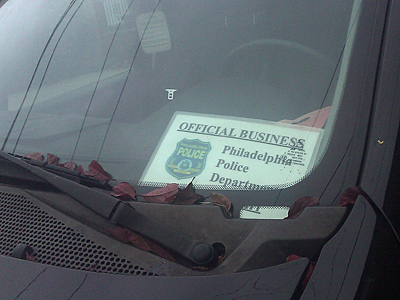 Please join one of our wonderful City Howl reporters, Juliana Reyes, for a live chat at 11am this morning, to discuss the most clever and dastardly free-parking scheme in South Philly. It involves sneaky cops and hands-tied PPA ticket-writers.
Before the chat, read Juliana's seethe-inducing story, here. Then go to the It's Our Money page, follow the chat or chime along.
Ronnie Polaneczky

, Daily News Columnist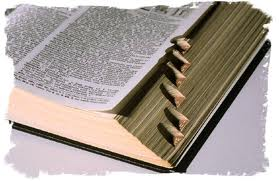 The persistent drumbeat in this country pounds the important message that every child needs a computer. No argument from me there. The digital world isn't the world of the future. It's the world of the present. Any kid without computer access might as well be using hieroglyphics to communicate.
Having said that, I am still tickled that students at six Philadelphia schools will soon be the delighted owners of 2500 dictionaries, atlases and thesauri (don't you love that plural form of the word?). The books are being distributed over the next three weeks, courtesy of the Rotary Club of Philadelphia. The first batch will be delivered today to kids at The Taylor School in North Philly.
Nothing against the instant gratification of clicking through websites for Merriam-Webster and World Atlas. But nothing beats the satisfying spine-crack of a brand-new book, or the oddly clean smell of fresh ink.