Archive: January, 2013
Ronnie Polaneczky, Daily News Columnist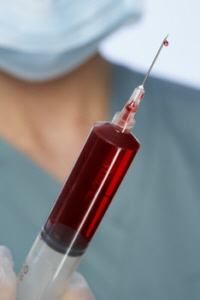 I'd already filed today's column about my desire to blood-dope for extra pep when I received an official comment about my quest from the U.S. Anti-Doping Agency. I had shared with the USADA spokesman that I was a pooped working mom and was searching for an energy-boosting alternative to caffeine to get me through the day.
Here's what USADA had to say about it:
"The improper and non-medically necessary use of blood transfusions, oxygen enhancement drugs, and hormones has the potential to cause serious harm, a chief reason for its prohibition. This potential for harm exists regardless of a person's athletic status."
Ronnie Polaneczky, Daily News Columnist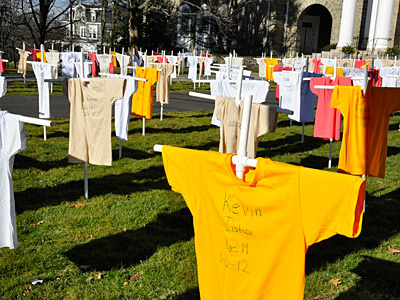 We could all use a visual reminder of how many lives are lost to guns in Philadelphia. This one is a stunner. It depicts, in T-shirts, each gun murder of 2012. You can see it on the front lawn on the Presbyterian Church of Chestnut Hill. It was erected on Saturday.
Here's info about the memorial, from a press release distributed by Heeding God's Call:
This project, intended to demonstrate to passersby on heavily trafficked Germantown Avenue, was the vision of Rev. Jarrett Kerbel, Rector of St. Martin in the Fields Episcopal Church in Chestnut Hill. The plan is to move the memorial every few weeks to another faith community, so many Philadelphians can get a graphic idea of the enormity of the destruction visited upon the city by rampant gun violence.
Ronnie Polaneczky, Daily News Columnist
Let's call it Backpedal Thursday!
Yesterday, a 9-year-old West Philly student claimed to have been the victim of an attempted kidnapping. When cops came to interview her, she recanted her story. A source told the Daily News that the child lied to avoid getting in trouble for being late to school.
Meantime, in a Center City courtroom across town, defrocked Catholic priest Edward Avery, who pled guilty last year to the sexual assault of an altar boy, recanted his plea. Word is, he had pled guilty to avoid a longer prison sentence.
Ronnie Polaneczky, Daily News Columnist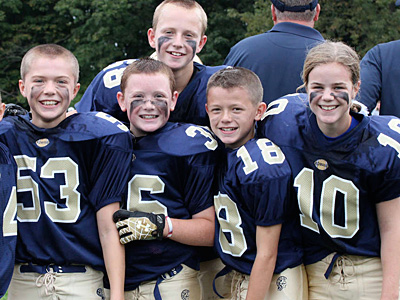 I know that Lance Armstrong's mea-culpa appearance on Oprah's show this week will make headlines. But it'll be stomach-turning. That's why I think the better athlete-on-TV appearance this week is Caroline Pla's, who was a guest on today's Ellen show.
Pla is the fierce 11-year-old who desperately wants to continue playing football in the Philadelphia Archdiocese Catholic Youth Organization's football league. The league is boys only, which Pla's coaches didn't know until Pla was into her second year with the team. Someone dimed her out to the Philadelphia Archdiocese, and she was ordered off the team. Her coach made the case to let her finish out her second season. Now, she'd like to stay for a third, but nada, says the archdicoese.
That's a shame for Pla, who's been an outstanding player.
Ronnie Polaneczky, Daily News Columnist
My column today about Suhaila Teran Ponce describes the accident that almost killed the 5-year-old imp from Cajamarca, Peru. This video footage actually shows what my words failed to describe accurately. The accident killed a pedestrian and maimed Suhaila, her mother and her older sister.
The audio is in Spanish, but you don't need to understand the language to marvel that anyone survived the carnage, which can be seen 0:16 into the video.